Monster NXCub for MSFS 2020
This is the
MONSTER NXCUB
, this plane was created with high fidelity realism to get as close as possible to the thrills of the Asobo MSFS Cub Crafters NXCub bush plane. It flies like in reality, respecting all flight data. The engine has been upgraded to the best of Cub Crafters: Lycoming 393i 215HP V6 powertrain. Propeller performance has also been accurately modeled.
Could it be a monster without something nasty?
An NOS (Nitrous Oxide Systems) has been installed for use for up to three minutes of nitrogen injection, giving you an additional 100 HP going from 215 HP to 315 HP.
Make short nitro injections, then let cool… the oil temperature easily becomes critical in 10 seconds of NOS thrust. Ideal for some very short takeoffs or for an emergency climb!
This is a bush plane and the Garmin G3X takes this into account…GPS features such as "Pull-Up", "Terrain Terrain" and other similar alarms are intentionally disabled.
Enjoy a cruise speed of over 130 knots, a maximum altitude of 14,000 feet and a range of 750 nm.
With the installation of WT G3X mod, you will get useful announcements like NOS low level, parking brake on/off etc. The optimal take-off distances achieved are 35 m and for landings 25 m.
Note 1: This mod installs like a new aircraft in your hangar and does not require the installation of the already existing NXCub.
Note 2: This mod uses Asobo G3X by default (or WT mod if you have it).
Note 3: Remember to use the windshield defroster if necessary, to activate it just use the "Cabin Heat" lever.
Note 4: The Garmin G3X is used by default, but it is highly recommended to install the Working Title G3X mod (https://www.workingtitle.aero/packages/g3x/)
Power parameters:
Maximum power (100% use for takeoff): 2,700 rpm
Fast cruise (75%): 2450 rpm
Economic cruise (60%): 2,300 rpm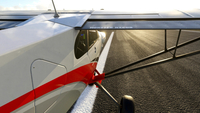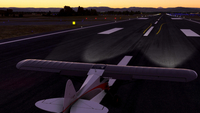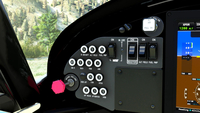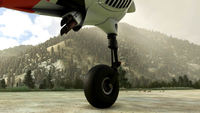 FILE INFORMATION
Version1.10.1

Rating

Size 556 MB

Downloads 1 071

License Freeware

VC3D Virtual Cockpit

Format Native MSFS (glTF) format

Auto-install Installer MSFS v1.1

Monster NXCub is compatible with Microsoft Flight Simulator 2020 (MSFS 2020) only

Author : GotGravel
Share this with your friends:
---