MXA Light Sport Amphibious for MSFS 2020
Have you ever wished the Icon A5 had a sister?
Ready to land just about anywhere, the MXA is a fictional aircraft in the Light Sport Amphibious category. With an exterior design similar to Lisa Akoya, the basic airframe dimensions have been tried and tested.
Since the SU7 Beta update, this aircraft has been completely rebuilt from the 3D model, flight model, PBR textures, modern rewrite of all code elements, ensuring a stable transition between future simulator updates, and moreover.
Many thanks to GotFriends partners TwoSeventy270 for the fantastic work on the interior texturing, and Jonx for the help with the XML code.
Created by Mykrode.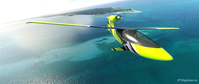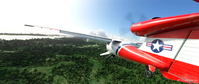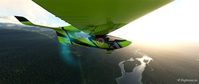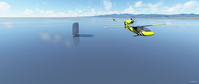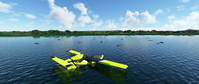 FILE INFORMATION
Version1.0.5

Rating

Size 414 MB

Downloads 1 187

License Freeware

VC3D Virtual Cockpit

Format Native MSFS (glTF) format

Auto-install Installer MSFS v1.1

MXA Light Sport Amphibious is compatible with Microsoft Flight Simulator 2020 (MSFS 2020) only

Author : Mykrode
Share this with your friends:
---