Vertigo - Turbo Prop Racer for MSFS 2020
GotGravel continues to amaze us with this new mod for MSFS 2020: The "Vertigo - Turbo Prop Racer" (fictional) which is a heavily modified JMB VL-3 (ULM) with a modernized 850HP turbine. The Vertigo is also inspired by the Lancair "Turbulence" (a very similar aircraft with the world's fastest single-engine turbo propeller) created by Mike Patey.
The Vertigo is endowed with phenomenal power. You only need 25-30% takeoff power. Remember to set the depth trim to neutral.
The Vertigo runs on jet fuel, achieves a record top speed of 380 knots (single-engine turboprop) and can climb to 8,000 fpm.
It can go vertical just after takeoff and still accelerate. Or travel great distances in comfort and style.
Pilot, buckle up your harness. And welcome to the world of Vertigo!
Pratt & Whitney 850HP PT6A-42a turbine
6-bladed 6-foot constant speed composite MT propeller
16 professionally designed sporty liveries and interiors
31,000ft service ceiling
1200nm range at 320kts
Upgraded tanks (2 x 50 gallons)
Upgraded VL-3 fuel selector: now also has "Both" besides Left, Right and Off
Pressurized cabin
Upgraded suspension and brakes
Powerful flaps able to serve as speed brakes too
Fantastic ground handling
Windshield de-icing
Fully simulated electrical system
If you own the WT G3X mod, you will also get:
Automatic Flight Control System (Autopilot)
Automated Pitot Heat
The Vertigo comes with 100% carefully designed custom lights: a powerful volumetric landing light, 6 cool landing points on the wings, three dual strobe lights, navigation lights and stylish NVFR cockpit lighting. All cameras have been redone as well whether they are quick views, instrument views or external views. The VR camera has also been optimized for the most immersive experience possible.
Additionally, several hundred hours were spent developing and testing the flight model, which was created from scratch. JMB factory data was used to create the most accurate geometric model possible, verified and supplemented with virtual wind tunnel results.
This add-on is freely available on Rikoooo with permission from the author.
Installation and uninstallation in
one click
thanks to the automatic installer of Rikoooo, with auto-detection of your "Community" folder.
You can support the creator of this add-on (
GotGravel
) with a donation on his
PayPal
.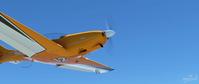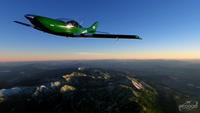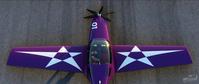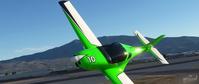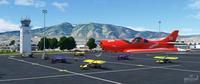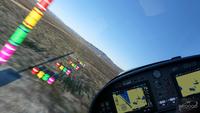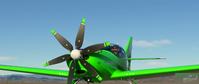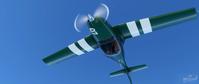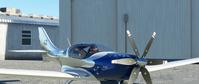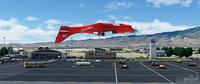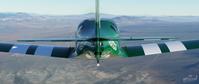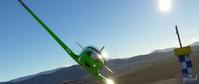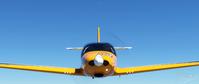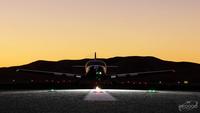 HIGHLY RECOMMENDED ADD-ONS
The Reno Air Races mod
https://flightsim.to/file/11837/reno-stead-airport-krts-reno-air-races
The WT G3X mod
https://github.com/Working-Title-MSFS-Mods/fspackages
Note: required for access to the Autopilot and automated Pitot Heat
FILE INFORMATION
Version1.10.0

Rating

Size 148 MB

Downloads 3 923

License Freeware

VC Working Virtual Cockpit

Format Native MSFS (glTF) format

Auto-install Installer MSFS v1.1

Vertigo - Turbo Prop Racer is compatible with Microsoft Flight Simulator 2020 (MSFS 2020) only

Author : GotGravel
Share this with your friends:
---