Fokker DR.1 Triplane (Red Baron) for MSFS 2020
The Fokker Dr. I is a World War I fighter plane built by Anthony Fokker and used by Germany in 1917 and 1918. This iconic German fighter, was made famous by Manfred Albrecht Freiherr von Richthofen, better known as name of Baron Rouge.
The author writes
I felt like flying some WW1 aircraft but realized there wern't many out there for free. You know what that means right? Another 1 week challenge with MSFS SDK! I put in roughly 10-12 hours each day, modeling, painting textures, animating, and tweaking the flight model. I genuinely hope you all enjoy this aircraft as much as I enjoyed making it.
It was quite a challenge finding consistant referance imagery and performance figures as this aircraft was built during aviations infancy. Working within the SDK's limitations on airfoils, etc.. I managed to put together a relatively close simulation of the aircraft's characteristics.
Liveries Included:
- Red Baron, Iconic design of Manfred Albrecht Freiherr von Richthofen
- Dazzle, A common style I saw multiple times across my research on the DR1
- White Raven, Lt von Ruben's DR1 paint scheme from the Jaster 7 Squadron
- America 1930s, a post war US Army themed livery for a captured DR1
- BF109, a Messerschmitt adapation of a WWII era aircraft on this WWI classic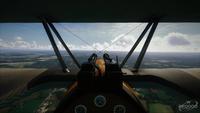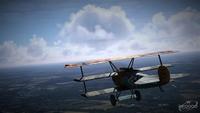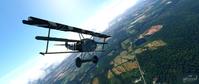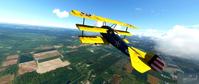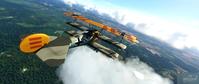 FILE INFORMATION
Version1.2.3

Rating

Size 468 MB

Downloads 1 275

License Freeware

VC3D Virtual Cockpit

Format Native MSFS (glTF) format

Auto-install Installer MSFS v1.1

Fokker DR.1 Triplane (Red Baron) is compatible with Microsoft Flight Simulator 2020 (MSFS 2020) only

Author : Mykrode
Share this with your friends:
---