Schempp-Hirth Discus-2b for MSFS 2020
The Schempp-Hirth Discus-2b is a Standard class glider designed by Schempp-Hirth. It was produced in Germany between 1984 and 1995 but continued production in the Czech Republic.
This is the first native glider for Microsoft Flight Simulator 2020, built from the ground up, over 300 hours spent on development so far. This is the result of hard work for the community and for free. This add-on is under development, as it is only in PUBLIC BETA phase.
Like any non-motorized aircraft, the glider allows you to take off and enjoy a moment of escape in peace. You live this experience with the winds. The feeling of lightness is exceptional at altitude, you will forget all your worries!
Included with full clickable cockpit, sounds and two liveries.
IMPORTANT REQUIREMENTS - Touching Cloud's Kinetic Assistant required for Winch and Tow:
Click Here to Download
Installation and uninstallation in
one click
thanks to the automatic installer of Rikoooo, with auto-detection of your "Community" folder.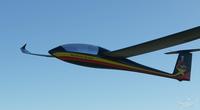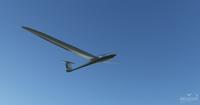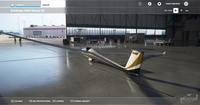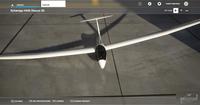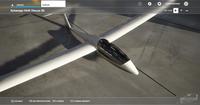 FILE INFORMATION
Version3.3

Rating

Size 216 MB

Downloads 4 901

License Freeware

VC3D Virtual Cockpit

Format Native MSFS (glTF) format

Auto-install Installer MSFS v1.1

Schempp-Hirth Discus-2b is compatible with Microsoft Flight Simulator 2020 (MSFS 2020) only

Author : Original 3D Model: Rohr 3D Solutions LLC. Lead Developer: NewkTV. Assistant Developer: Eggman28 (Flightsim Squadron). Texture/Material Artist: PupPryde
Share this with your friends:
---