FILE INFORMATION
Add-on version

1.3.0

Rating
Size

237 MB

Downloads

2 304

Created

20-01-2021

Changed

21-05-2021

License Freeware
VC

3D Virtual Cockpit

Format

Native MSFS2020 (glTF) format

Auto-install

Installer MSFS v1.1

Compatibility list :


Microsoft Flight Simulator 2020 (MSFS 2020)

Author :
Asobo Studio and Got Gravel
Change log

Updated on 21/05/2021 : Version 1.3.0
- "Generation 2" Flight Model (Super realistic bush flight! Includes Adverse Yaw)
- Electrical system upgraded from 12v to 24v
- Improved NVFR dashboard lights: added a center spot covering ASI, Compass and Turn Coordinator
- Reprogrammed flaps...no more ballooning but correct dipping
- All external white lights (landing, strobe, nav) changed to Aviation White
- Improved default pilot camera for better visibility of dashboard as well as landscape

Note on the "Generation 2" Flight Model. I have been working hard on another aircraft, the aerobatic Gee Bee R3. Developing this has certainly pushed the limits of what the MSFS Flight Model can do and has taught me more than Carbon, Grravel and Vertigo combined. Hence, I have redeveloped Carbon's Flight Model entirely from scratch, putting in all the lessons learned so far. Enjoy the new flight experience!

Updated on 23/03/2021 : Version 1.2.5
- Improved flight model including further realism refinements as well as adjustments to compensate for recent changes in the overall MSFS flight model interpretation.
- Easier to fly during take off and less affected by MSFS's insanely amplified weathervaning effect (automatically turning into a crosswind).
- Slightly less dim radio and transponder.
---
---
SAVAGE CARBON - STOL REALISM MOD
A more powerful, stronger and meaner Savage Cub, retrofitted to be a true bush machine.
The Savage Carbon is a custom backcountry aircraft built to be a versatile high performance stick and rudder bush machine. She excels at STOL (Short TakeOff and Landing) yet flies with XCubs. She's a load of fun. This bush plane is of a quality level close to that of a "study level".
You can take off from anywhere a very short distance thanks to its overpowered "165HP Edge Performance" engine and land on undeveloped terrain, such as on the edge of a river in Alaska thanks to its powerful disc brakes and its low approach speed.
This bush plane is included with 20 custom liveries, sounds and a 3D cockpit.
To have a complete and detailed list of all the features of this mod you can read the "About this file.html" file which will be in the "Document" folder of the add-on after installation.
This add-on is freely available on Rikoooo with permission from the author.
Installation and uninstallation in
one click
thanks to the automatic installer of Rikoooo, with auto-detection of your "Community" folder.
You can support the creator of this add-on (Got Gravel) with a donation on his
PayPal
.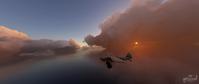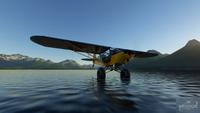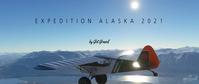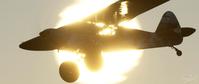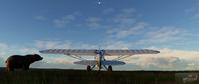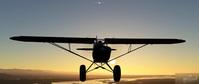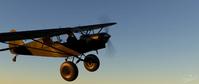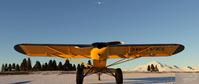 Author : Asobo Studio and Got Gravel
FILE INFORMATION
Add-on version

1.3.0

Rating
Size

237 MB

Downloads

2 304

Created

20-01-2021

Changed

21-05-2021

License Freeware
VC

3D Virtual Cockpit

Format

Native MSFS2020 (glTF) format

Auto-install

Installer MSFS v1.1

Compatibility list :


Microsoft Flight Simulator 2020 (MSFS 2020)

Author :
Asobo Studio and Got Gravel
---
---