Savage Carbon for MSFS 2020
SAVAGE CARBON - STOL REALISM MOD
A more powerful, stronger and meaner Savage Cub, retrofitted to be a true bush machine.
The Savage Carbon is a custom backcountry aircraft built to be a versatile high performance stick and rudder bush machine. She excels at STOL (Short TakeOff and Landing) yet flies with XCubs. She's a load of fun. This bush plane is of a quality level close to that of a "study level".
You can take off from anywhere a very short distance thanks to its overpowered "165HP Edge Performance" engine and land on undeveloped terrain, such as on the edge of a river in Alaska thanks to its powerful disc brakes and its low approach speed.
This bush plane is included with 20 custom liveries, sounds and a 3D cockpit.
To have a complete and detailed list of all the features of this mod you can read the "About this file.html" file which will be in the "Document" folder of the add-on after installation.
This add-on is freely available on Rikoooo with permission from the author.
Installation and uninstallation in
one click
thanks to the automatic installer of Rikoooo, with auto-detection of your "Community" folder.
You can support the creator of this add-on (Got Gravel) with a donation on his
PayPal
.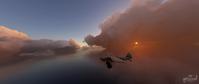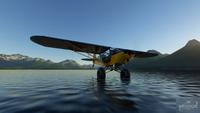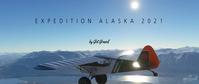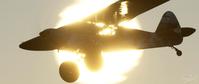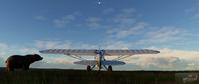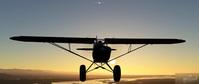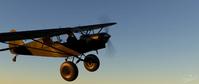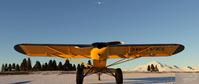 FILE INFORMATION
Version1.9.0

Rating

Size 134 MB

Downloads 3 179

License Freeware

VC3D Virtual Cockpit

Format Native MSFS (glTF) format

Auto-install Installer MSFS v1.1

Savage Carbon is compatible with Microsoft Flight Simulator 2020 (MSFS 2020) only

Author : Asobo Studio and Got Gravel
Share this with your friends:
---