---
---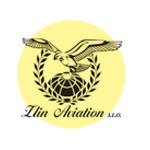 In this category you will find Zlin Aviation aircraft for Microsoft Flight Simulator 2020. Zlin Aviation is in manufacturing top quality aircrafts, applying a super craftmanship from experienced professionals, working in the aviation industry since long time. Aircrafts have been designed and engineered to offer amazing STOL performances (expecially with the last aerodinamic innovations) which makes any Savage aircraft a valuable asset for your bush or mountain flying adventures!
Download aircraft for MSFS 2020
Savage Grravel - Monster Truck in the Skies The Savage Grravel is a Monster Truck in the Skies, heavily inspired and in homage to Mike Patey's Scrappy. It has a converted "Ford Mustang 230HP 2.5L V6" engine, a huge 7 foot Whirlwind STOL optimized propeller and 35" Alaskan Bushwheels.The Grravel is a STOL machine beast, essentially a Monster Truck version of the Savage Carbon. It's heavier, more powerful and fair ... more extreme. It comes with 5 exclusive liveries.Just like the Savage Carbon but even more powerful! You can take off from anywhere with a very short distance thanks to its thir...
Read more
Microsoft Flight Simulator 2020 (MSFS 2020)
Asobo Studio and Got Gravel
SAVAGE CARBON - STOL REALISM MOD A more powerful, stronger and meaner Savage Cub, retrofitted to be a true bush machine.The Savage Carbon is a custom backcountry aircraft built to be a versatile high performance stick and rudder bush machine. She excels at STOL (Short TakeOff and Landing) yet flies with XCubs. She's a load of fun. This bush plane is of a quality level close to that of a "study level".You can take off from anywhere a very short distance thanks to its overpowered "165HP Edge Performance" engine and land on undeveloped terrain, such as on the edge of a river in Alaska thanks t...
Read more
Microsoft Flight Simulator 2020 (MSFS 2020)
Asobo Studio and Got Gravel