Pilatus PC-7SAF v.2 Swiss Airforce FSX
Version of the Swiss Airforce Pilatus PC-7 reworked flight model and adapted to this version.
This is an excellent add-on HD quality graphics and a great native FSX virtual cockpit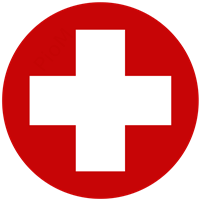 The Swiss Air Force (Schweizer Luftwaffe) is one of the two branches of the armed forces with Swiss Army Swiss.
The Pilatus PC-7 aircraft is a military training designed in the 1970s by Pilatus Aircraft.
Conception
Designed in Switzerland by Pilatus Aircraft PC-7 Turbo-Trainer was introduced on the market in 1978 as a birddog training for training military pilots, especially in the fields of acrobatics and flight instruments .
Engagements
The PC-7 is currently operating in twenty countries. During the 80's, a controversy raged in Switzerland concerning a possible classification of the aircraft as "war material", which would have prevented its export to countries at war or regarded as such. Proponents of limiting its export arguing that although delivered without armament, it could easily be changed by purchasing countries to ship guns in pods (FN Herstal has been mentioned as a supplier) or bombs. It would have been committed including Iraq, Iran, Burma, Mexico and Guatemala.
FILE INFORMATION
Rating

Size 39.8 MB

Downloads 18 886

License Freeware

VC3D Virtual Cockpit

Format Native FSX / P3D format

Pilatus PC-7SAF v.2 Swiss Airforce FSX is compatible with FSX-Steam and FSX (all versions)

Author : Tim Piglet Conrad - Piglets Peculiar Planes
Share this with your friends:
---