London Stansted Airport EGSS for MSFS 2020
The creator of this scenery is pleased to present a highly detailed and accurate rendering of London Stansted Airport as it existed in 2020/2021.
Features include:
High quality and accurate 3D models of the main terminal, satellite terminals, NATS tower, Cargo terminals (TNT, Royal Mail, FedEx), Ryanair Hangar, Diamond Hangar.
All assets are well textured (including night lighting)
Bespoke & highly detailed 3D models placed around each and every gate, including signage and custom baggage vehicles.
Gates functional using the default moving ramps (Which are similar enough to the ones used at Stansted.
Some 3D interiors (Mostly satellite terminals and in ATC tower)
Animated vehicles throughout (baggage carts, transit system, air-side buses and terminal buses)
Custom static aircraft - 737-800 Ryanair & Jet2
Accurate custom ground markings, apron textures and taxi-markings are hand-placed
Accurate taxiway naming, works with the default ATC.
Up-to-date 2020 constructions including the new Apron E, Multi-Story car park and realistic construction site
Hampton by Hilton and Radisson Blu hotels, and Enterprise House police station all animated in detail with animated flags
Immersive clutter, debris and grime textures around each gate
Placed the parking sopts from scratch to reflect real gate numbers
Animated passenger transit system outside Main Terminal, which takes passengers to the satellite terminals
Accurate, worn runway texturing with lifelike tire markings in the touch-down zone. Unfortunately, due to Asobo's texture system, there are limitations in making the skid marks & grime go over the runway markings
Much more accurate landscaping around the entire airport, including on the runway
Thousands of hand-placed objects from the default MSFS library, particularly around the private hangars (which are not [yet?] bespokely modelled)
PBR & nighttime emission texturing throughout
Complete perimeter fencing
About Stansted:
London Stansted is one of the fastest growing airports in Europe and the fourth busiest in the UK after Heathrow, Gatwick and Manchester.
Stansted offers limitless possibilities for immersive aviation simulation. Primarily it is a hub for Easyjet A320 and Ryanair 737, Jet2, TUI and Titan operations, with over 200 destinations across EMEA.
The airport is also capable of handling the largest aircraft, often as cargo operations.
With addition to the main airport, the north west site of the original WW2 military airfield is now the site of private aviation companies including Harrods Aviation that handle private flights, charter flights and state visits seeing a variety of planes, which have included US Presidential visits on Air Force One and even the US space shuttle.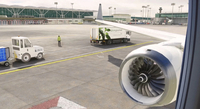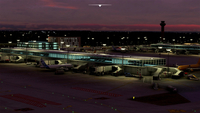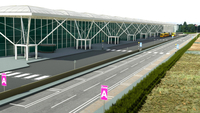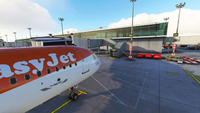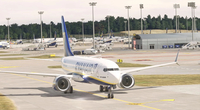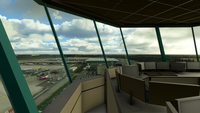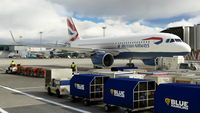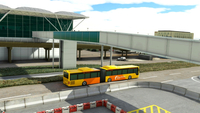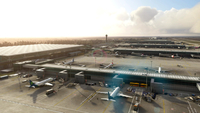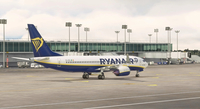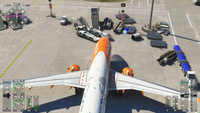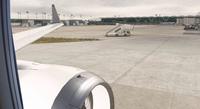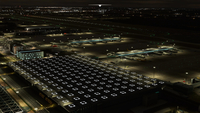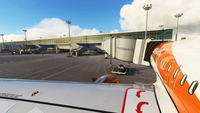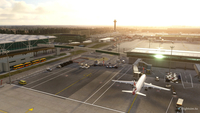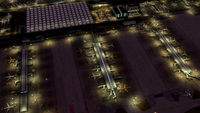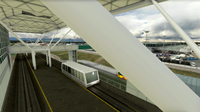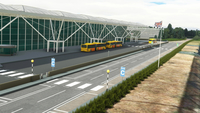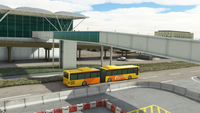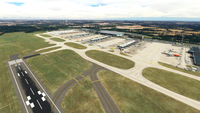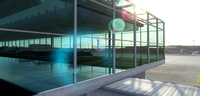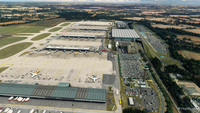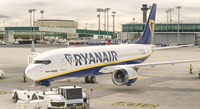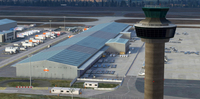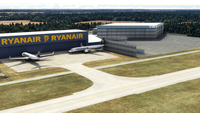 FILE INFORMATION
Version2.0

Rating

Size 71.6 MB

Downloads 2 049

License Freeware

Format Built using classic 3D objects

Auto-install Installer MSFS v1.1

London Stansted Airport EGSS is compatible with Microsoft Flight Simulator 2020 (MSFS 2020) only

Author : liiiam
Share this with your friends:
---