Whittaker MW6 for MSFS 2020
The Whittaker MW6 is a family of British amateur-built aircraft that was designed by Mike Whittaker. This aircraft is also provided as a starting plan for hobbyist builds.
It is the Ideal companion for slow and low altitude tours in MSFS.
• Only for Microsoft Flight Simulator 2020.
• Custom PBR textures.
• 3D propeller blur.
• Detailed 3D model and native to MSFS.
• Uses the MSFS pilot.
• 3D gauges.
• 3D modeled wing ribs.
• Custom camera positions.
• Highly detailed Rotax engine.
• Based on a real world aircraft with owner's recommendations.
• Custom animations.
• Three different liveries.
• Custom plexiglass texture
A basic manual is included in the package.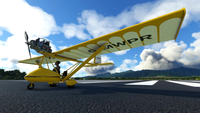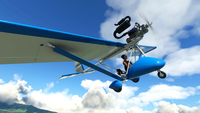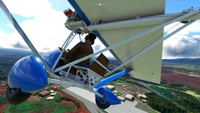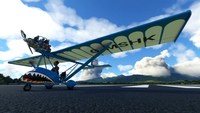 FILE INFORMATION
Version1.3

Rating

Size 74.8 MB

Downloads 1 975

License Freeware

VC3D Virtual Cockpit

Format Native MSFS (glTF) format

Auto-install Installer MSFS v1.1

Whittaker MW6 is compatible with Microsoft Flight Simulator 2020 (MSFS 2020) only

Author : Craig Richardson
Share this with your friends:
---