Ryan Navion for MSFS 2020
This is the Ryan Navion, a four seat aircraft that was built and designed by North American Aviation in the 1940s. Later, it was built by the Ryan Aeronautical Company, collaborating with Tubular Steel Corporation. As of 2010, they are still many and are in use.
This particular plane is a part of history as it was modelled to be a replica of N4888K. Thanks to Chad Hawthorne(owner/pilot), with whose assistance this American classic could be made. Thanks to mod creator
B4gunner
, you can fly this historic aircraft on Microsoft Flight Simulator 2020.
Ryan Navion has retractable gears which help the aircraft to provide better performance by reducing the air drag and helping it climb faster.
FEATURES:
• Greatly animated.
• Most of the textures are close to reality
• Length: 27 ft 6 in (8.38 m)
• Wingspan: 33 ft 5 in (10.19 m)
• Empty weight: 1,930 lb (875 kg)
• Wing area: 184 sq ft (17.1 m2)
• Rate of climb: 1,250 ft/min (6.4 m/s)
• Take-off run: 400 ft (120 m)
• Powerplant: 1 × Lycoming GO-435-C2 air-cooled flat-six engine, 260 hp (190 kW) (take-off power)
• Autopilot
• And many more…
Information:
The maximum speed is 174 mph (280 km/h, 151 kn) while the cruise speed is 170 mph (270 km/h, 150 kn). The engines aren't as powerful as in real life. The mod is under improvement and shall be improved with consequent updates.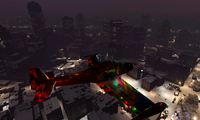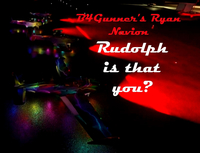 FILE INFORMATION
Version1.0.5

Rating

Size 231 MB

Downloads 1 374

License Freeware

VC3D Virtual Cockpit

Format Native MSFS (glTF) format

Auto-install Installer MSFS v1.1

Ryan Navion is compatible with Microsoft Flight Simulator 2020 (MSFS 2020) only

Author : B4Gunner at Hanger Studios 713
Share this with your friends:
---