Description of the file:
Voici le Ryan Navion, un avion à quatre places qui a été construit et conçu par North American Aviation dans les années 1940. Plus tard, il a été construit par la Ryan Aeronautical Company en collaboration avec Tubular Steel Corporation. En 2010, ils sont encore nombreux et sont en cours d'utilisation.
Cet avion particulier fait partie de l'histoire, car il a été modélisé pour être une réplique du N4888K. Merci à Chad Hawthorne (propriétaire/pilote), avec l'aide duquel cet avion classique américain a pu être réalisé. Grâce au créateur de mods
B4gunner
, vous pouvez piloter cet avion historique sur Microsoft Flight Simulator 2020.
Le Ryan Navion a des trains d'atterrissage rétractables qui aident l'avion à fournir de meilleures performances en réduisant la traînée d'air et en l'aidant à monter plus rapidement.
CARACTÉRISTIQUES :
• Très animé.
• La plupart des textures sont proches de la réalité
• Longueur : 8,38 m (27 pi 6 po)
• Envergure : 33 pi 5 po (10,19 m)
• Poids à vide : 1 930 lb (875 kg)
• Superficie de l'aile : 184 pieds carrés (17,1 m2)
• Taux de montée : 1 250 ft/min (6,4 m/s)
• Course au décollage : 400 pi (120 m)
• Groupe motopropulseur : 1 × moteur six cylindres à plat refroidi par air Lycoming GO-435-C2, 260 ch (190 kW) (puissance au décollage)
• Pilote automatique
• Et beaucoup plus…
Information :
La vitesse maximale est de 174 mph (280 km/h, 151 nœuds) tandis que la vitesse de croisière est de 170 mph (270 km/h, 150 nœuds). Les moteurs ne sont pas aussi puissants que dans la vraie vie. Le mod est en cours d'amélioration et doit être amélioré avec des mises à jour conséquentes.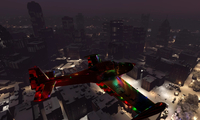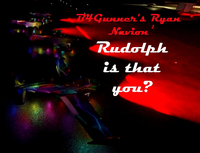 {SCFacebookComments num_posts=10 colorscheme=light mobile=1 order_by=social}
FILE INFORMATION
Version1.0.5

Rating

Size 231 MB

Downloads 682

Created 1 Feb 2022

Updated 1 Feb 2022

License Freeware

Compatibility list :


Microsoft Flight Simulator 2020 (MSFS 2020)

{modal url="downloader_rikoooo.php?fileid=1022&lang=en-GB"}Download{/modal}

Author :

B4Gunner at Hanger Studios 713
---
{module 493}