Note: a payware version is available at :
https://secure.simmarket.com/aerosachs-tecnam-p92-ultralight-ga-msfs.phtml
The Tecnam P92 Echo ROTAX 912UL 81Hp engine is an impressive Italian aircraft that is sold in many countries around the world. It is a twin-seat, single-engine aircraft that features a strut-braced rectangular high wing and fixed main landing gear, along with a steerable nose wheel. The model comes in both ultralight and general aviation versions, and boasts a fully animated, realistic 3D cockpit that is sure to impress.
Additionally, the model features opening doors and an animated central steering gear, making it a truly dynamic and engaging aircraft to fly.
The GPS Aera 510 is the default option, but it can be switched with the GTN750 (if installed) to enable autopilot features (
https://pms50.com/msfs/
). Three hotspot screw in the cockpit can be used to hide the co-pilot, the VOR gauge, and the glass cockpit. The fourth hotspot can be used to switch between the GPS Aera 510 and the GTN750.
The package comes with three liveries for the ultralight version: a basic white, one with the Genoa Football Club's official colors and I-GEFC registration number, and another called "Africa".
The package also includes a base livery for the General Aviation variant, as well as the official flight manual. This is the first aircraft developed by Erasam for MSFS, so please feel free to provide feedback for improvement.
Greeting to Erasam for creating this mod. The Tecnam P92 Echo is a nice aircraft and the attention to detail in the cockpit is great. Thank you for sharing your hard work with the community. Keep up the great work!
"Any donation will be greatly appreciated: even a small amount like the cost of a cup of coffee can make a difference."
Donate via lightsim.to
Discord link :
https://discord.gg/rr7yrCaB9N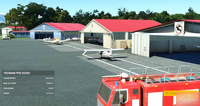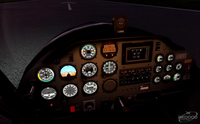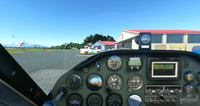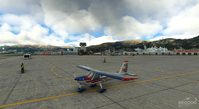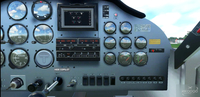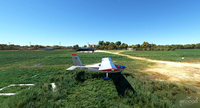 FILE INFORMATION
Version2.01

Rating

Size 93.2 MB

Downloads 1 649

License Freeware

VC3D Virtual Cockpit

Format Native MSFS (glTF) format

Auto-install Installer MSFS v1.1

Tecnam P92 is compatible with Microsoft Flight Simulator 2020 (MSFS 2020) only

Author : Erasam (on flightsim.to)
Share this with your friends:
---