Beast Horus for MSFS 2020
The "Horus Beast" is an airplane currently in development by a team of highly skilled and dedicated individuals, with the goal of becoming the safest and most impressive airplane in the world. They asked themselves, "What would James Bond choose to fly?" The answer is the "Horus Beast," with cutting-edge aerodynamics, Formula 1-level carbon monocoque technology, and every imaginable safety feature.
With a MTOW of 380 kg and acrobatic capabilities, this carbon art piece will be the next cool gadget for anyone looking to own their own uncompromising airplane at the cost of a medium-sized four-seater.
This is a mod for MSFS created by Scheny, and is a fantastic choice for those who want to experience strong flying sensations.
To make full use of the Garmin G3X PFD screen's features, it is necessary to download "
Working Title G3X
" and add it to the "Community" folder.
The construction of this airplane required a lot of effort. If you would like to help Scheny, you can do so by making a PayPal donation via
Flightsim.to
and subscribing to his Youtube channel. His social media channels:
Twitter
,
Facebook
,
Youtube
Tutorial to fly :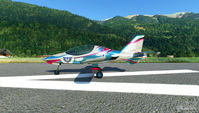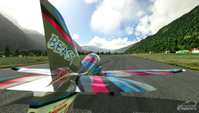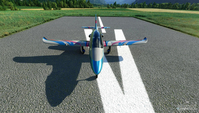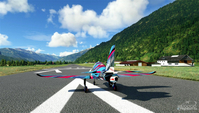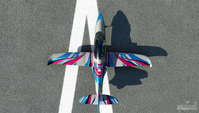 FILE INFORMATION
Version1.1

Rating

Size 168 MB

Downloads 1 906

License Freeware

VC3D Virtual Cockpit

Format Native MSFS (glTF) format

Auto-install Installer MSFS v1.1

Beast Horus is compatible with Microsoft Flight Simulator 2020 (MSFS 2020) only

Author : Scheny (on Flightsim.to)
Share this with your friends:
---