Messerschmitt BF 109 E4 for MSFS 2020

This is the Messerschmitt BF109-E4, a German World War II aircraft which formed the backbone of the Luftwaffe's fighter force. The definitive version of the Bf109 was the model E, affectionately known as the Emil.
It was first used in the Spanish Civil war. It was one of the most advanced aircraft that came with an all-metal monocoque construction, a closed canopy, and retractable landing gear powered by a liquid-cooled, inverted-V12 aero engine. It was designed by Willy Messerschmitt and Robert Lusser who worked at Bayerische Flugzeugwerke.
Thanks to mod creator
Fsadni
, you can fly this historic aircraft on Microsoft Flight Simulator 2020.
FEATURES:
Greatly animated.
Most of the textures are taken from real replicas
Length: 8.95 m (29 ft 4 in)
Crew: 1
Wingspan: 9.925 m (32 ft 7 in)
Height: 2.6 m (8 ft 6 in)
Wing area: 16.05 m2 (172.8 sq ft)
Airfoil: NACA 2R1 14.2; tip: NACA 2R1 11.35[85]
Empty weight: 2,247 kg (4,954 lb)
Gross weight: 3,148 kg (6,940 lb)
Max takeoff weight: 3,400 kg (7,496 lb)
Powerplant: 1 × Daimler-Benz DB 605A-1 V-12 inverted liquid-cooled piston engine 1,475 PS (1,455 hp; 1,085 kW)
Propellers: 3-bladed VDM 9-12087, 3 m (9 ft 10 in) diameter light-alloy constant-speed propeller.
Rate of climb: 20.1 m/s (3,960 ft/min)
Wing loading: 196 kg/m2 (40 lb/sq ft)
Power/mass: 0.344 kW/kg (0.209 hp/lb)
INFORMATION :
Maximum speed is as follows:
520 km/h (320 mph, 280 kn) at sea level
588 km/h (365 mph; 317 kn) at 4,000 m (13,123 ft)
640 km/h (400 mph; 350 kn) at 6,300 m (20,669 ft)
622 km/h (386 mph; 336 kn) at 8,000 m (26,247 ft)
The cruise speed is 590 km/h (370 mph, 320 kn) at 6,000 m (19,685 ft). The engines aren't so much powerful as of the beast, Messerschmitt BF109-E4, in real life. The mod is under improvement and shall be improved with consequent updates.
Message from Fsadni: Your support will help contribute to getting better models of these magnificent historical war machines for future releases, so if you can, it will be greatly appreciated.
DONATION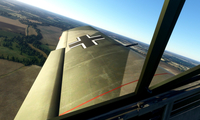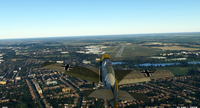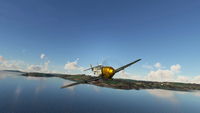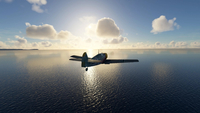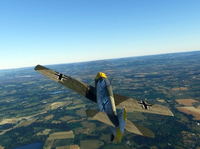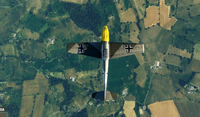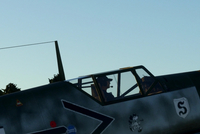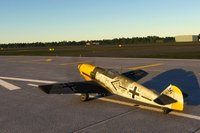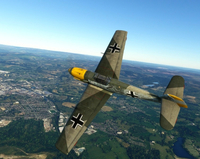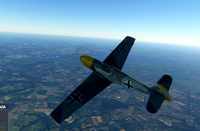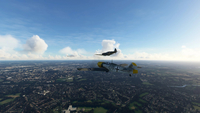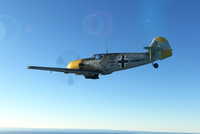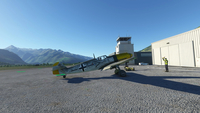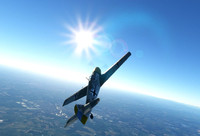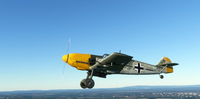 FILE INFORMATION
Version1.0.7

Rating

Size 149 MB

Downloads 2 124

License Freeware

VC3D Virtual Cockpit

Format Native MSFS (glTF) format

Auto-install Installer MSFS v1.1

Messerschmitt BF 109 E4 is compatible with Microsoft Flight Simulator 2020 (MSFS 2020) only

Author : Fsadni
Share this with your friends:
---