FA-18C Legacy Hornet for MSFS 2020
This mod for MSFS 2020 is great news for flight simulation fans. Indeed, the F/A-18C Legacy Hornet is an iconic fighter jet used by many air forces around the world. Its free conversion for MSFS 2020 will allow virtual pilots to experience the sensations of flying aboard this legendary aircraft.
The DC Designs & CJ Simulations team has done an excellent job by integrating the avionics of the F/A-18E aircraft, adding native MSFS effects, and retaining the original texture format and naming convention. This will allow the hundreds of liveries added to the FSX version of this aircraft to be easily converted to work with the new MSFS version.
The added custom sound and codes create an entirely new flight model that includes the legendary high alpha flight capabilities of the F/A-18C. In addition, selectable fuel tanks and weapon payloads have been added, offering virtual pilots an even more realistic flying experience.
It is important to note that as a free software, the mod may not offer the same level of support as commercial products. Users should therefore be aware that they may encounter compatibility or performance issues with their system.
Finally, the smoke effect for Blue Angels aircraft is linked to the WING LIGHT command for ease of use. Virtual pilots can easily activate this effect during their aerial acrobatics for an even more immersive experience.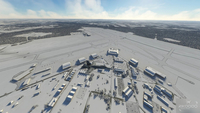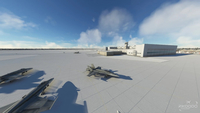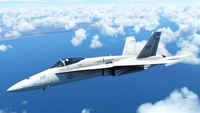 FILE INFORMATION
Version1.0

Rating

Size 168 MB

Downloads 855

License Freeware

VC3D Virtual Cockpit

Format Native MSFS (glTF) format

Auto-install Installer version 10.5

FA-18C Legacy Hornet is compatible with Microsoft Flight Simulator 2020 (MSFS 2020) only

Author : Dean (DC1973)
Share this with your friends:
---