Antonov An-2 for MSFS 2020
Here is a native MSFS mod of the Antonov An-2 ("Colt") biplane. This plane was produced for a long period of time from 1947 to 2001, making it one of the most produced planes in the world. Even today, it continues to be used regularly.
The custom virtual cockpit and cabin have been carefully modeled, and UV lighting has been installed in the cockpit to enhance the user experience. Several liveries are available for users, including those of Lithuanian airlines, Interflug, Hungarian Air Service, Aeroflot, Kazakhstan, Orenburg Air, SP-FIE, and Polar Airlines.
The model's sounds were created by Gary Jones. The package includes a user manual as well as usage tips to fully enjoy the plane.
Some flight dynamics issues have never been resolved, and the author is open to any proposals to remedy them. Interested individuals can
contact him privately
.
The author would like to thank all the supporters of the project. He has learned a lot from this experience and is confident in his ability to improve every aspect for the next model.
Credits:
Model by: Dániel Schweitzer
Sounds by: Gary Jones
Polar Airlines livery by: YourBunnyWrote (
https://flightsim.to/profile/YourBunnyWrote
)
New propeller texture: drunk pupper25 (check out their work here: (
https://flightsim.to/profile/drunkpupper25
))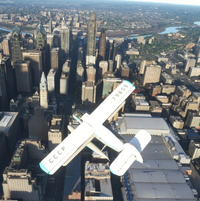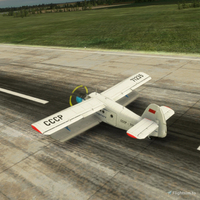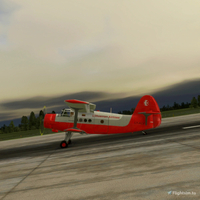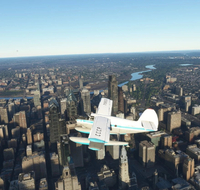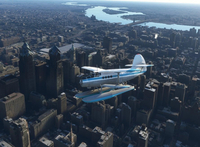 FILE INFORMATION
Version1.1

Rating

Size 41 MB

Downloads 1 005

License Freeware

VC3D Virtual Cockpit

Format Native MSFS (glTF) format

Auto-install Installer MSFS v1.1

Antonov An-2 is compatible with Microsoft Flight Simulator 2020 (MSFS 2020) only

Author : XYZConcorde
Share this with your friends:
---