Cessna 170B Backcountry for MSFS 2020
The Cessna 170B, an American general aviation which was produced by the Cessna Aircraft Company since 1952. It is none but the predecessor of the beast, the Cessna 172, whose mass production replaced the Cessna 170.
Over 2000 Cessna are still in use today. It has two variations to fly:
A 29" bushwheel version
A seaplane version with straight floats.
Thanks to mod creator
sal1800
, you can fly this historic aircraft on Microsoft Flight Simulator 2020. The B model is equipped with the effective modified Fowler (slotted, rearward-traveling) wing flaps which can deflect up to 40°. It is fitted with a STOL kit consisting of a leading edge cuff and wing tips.
FEATURES:
Greatly animated.
Almost all of the textures are close to reality.
Crew: 1
Capacity: 3 passengers
Length: 24 ft 11+1⁄2 in (7.607 m)
Wingspan: 36 ft (11 m)
Height: 6 ft 7 in (2.01 m)
Wing area: 174 sq ft (16.2 m2)
Aspect ratio: 7.46:1
Airfoil: NACA 2412
Empty weight: 1,205 lb (547 kg)
Gross weight: 2,200 lb (998 kg)
Fuel capacity: 42 US gal (160 L; 35 imp gal)
Powerplant: 1 × Continental C145-2 air-cooled flat-six, 145 hp (108 kW)
Endurance: over 4.5 hours
INFORMATION:
The maximum speed of this aircraft is 140 mph (230 km/h, 120 kn) whereas the cruise speed is 120 mph (190 km/h, 100 kn). Also, the Stall speed: 52 mph (84 km/h, 45 kn). The engine of the mod has less power than the real life Cessna 170B.
This mod is under improvement and shall be improved with consequent updates.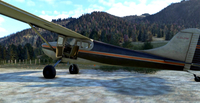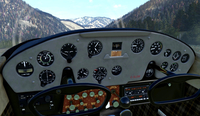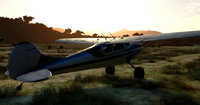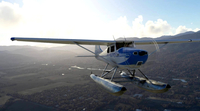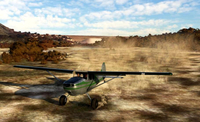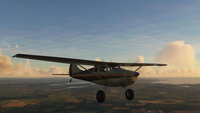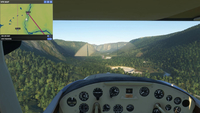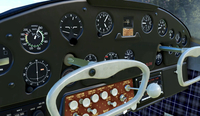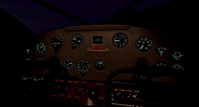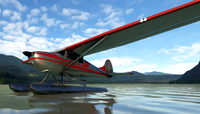 FILE INFORMATION
Version1.2

Rating

Size 561 MB

Downloads 1 890

License Freeware

VC3D Virtual Cockpit

Format Native MSFS (glTF) format

Auto-install Installer MSFS v1.1

Cessna 170B Backcountry is compatible with Microsoft Flight Simulator 2020 (MSFS 2020) only

Author : sal1800
Share this with your friends:
---