Cessna 172 Tail dragger G1000 for MSFS 2020
The Cessna 172 Skyhawk Tail dragger G1000 is a member of the Skyhawk family capable of short take-off and landing (STOL) built on a Lycoming 210 HP STC. This is a patch of Asobo's Skyhawk created by Babolu that adds a new aircraft to your hangar. The automatic installer is based on the baglu-c172-taildragger-g1000.zip file.
The 3D model of the Tail dragger was made with Blender software from the export of the original model of the Skyhawk G1000 from Asobo. All textures and animations on the exterior had to be redone and correspond to the original definitions. The Bush wheels and legs come from the Asobo c152 model.
There are a total of seven liveries included which are of very good quality, the dirty liveries are particularly nice.
The flight model is based on the
C172 STC 210HP STOL G1000
and allows operation in STOL mode in bush areas.
Here are the changes to the 3D model:
Rail center wheel
Large and stable bush wheels
Sportsman STOL Camber Cuffs on the wings
Increased flaps angle
Here are the changes to the flight model:
More power from an STC 210HP 4 cylinders engine
4 position flaps (0°, 10°, 20° and down to 40°)
Enhanced brakes
This mod respect the
Game Content Usage Rules
from Microsoft.
You can support the creator of this mod (
Bagolu
) with
Buy me a coffee
or with
PayPal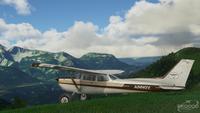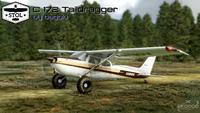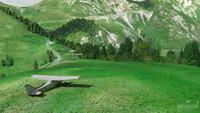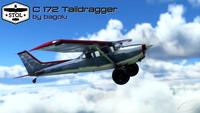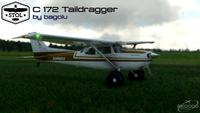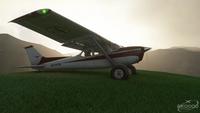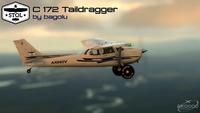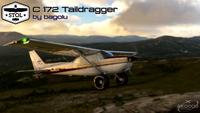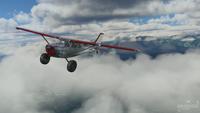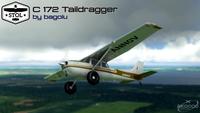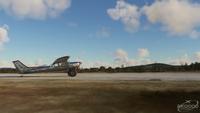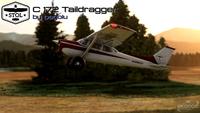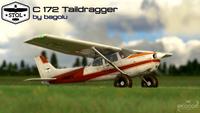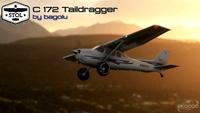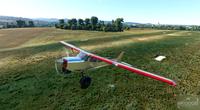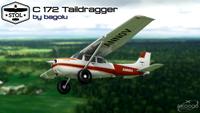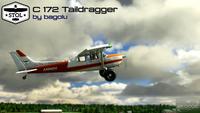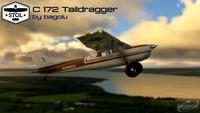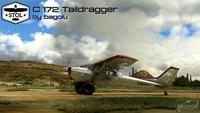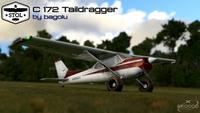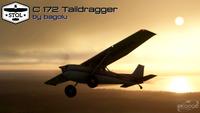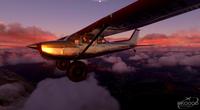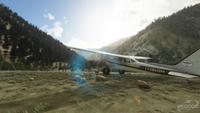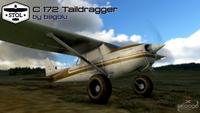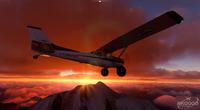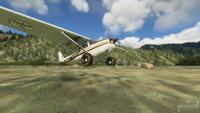 This add-on is freely available on Rikoooo with permission from the author.
Installation and uninstallation in
one click
thanks to the automatic installer of Rikoooo, with auto-detection of your "Community" folder.
FILE INFORMATION
Version2.5.2

Rating

Size 179 MB

Downloads 3 174

License Freeware

VC Working Virtual Cockpit

Format Native MSFS (glTF) format

Auto-install Installer MSFS v1.1

Cessna 172 Tail dragger G1000 is compatible with Microsoft Flight Simulator 2020 (MSFS 2020) only

Author : Bagolu
Share this with your friends:
---