Boeing F/A 18E Super Hornet for FS2004
Last updated 30/11/2009The Boeing F/A-18E/F Super Hornet is a 4.5+ generation carrier-based multirole fighter aircraft. The F/A-18E single-seat variant and F/A-18F tandem-seat variant are larger and more advanced derivatives of the F/A-18C and D Hornet. The Super Hornet has an internal 20 mm gun and can carry air-to-air missiles and air-to-surface weapons. Additional fuel can be carried with up to five external fuel tanks and the aircraft can be configured as an airborne tanker by adding an external air refueling system.
Designed and initially produced by McDonnell Douglas, the Super Hornet first flew in 1995. Full-rate production began in September 1997, after the merger of McDonnell Douglas and Boeing the previous month. The Super Hornet entered service with the United States Navy in 1999, replacing the F-14 Tomcat since 2006, and serves alongside the original Hornet. In 2007, the Royal Australian Air Force ordered Super Hornets to replace its aging F-111 fleet. (source wikipedia)
A freeware add-on which could be better than a paware ! The quality graphics and flight model are amazing ! The effects of G are perfectly reproduced and post combustion as well. The virtual cockpit is also present and fully functional.
Includes more than 60 variants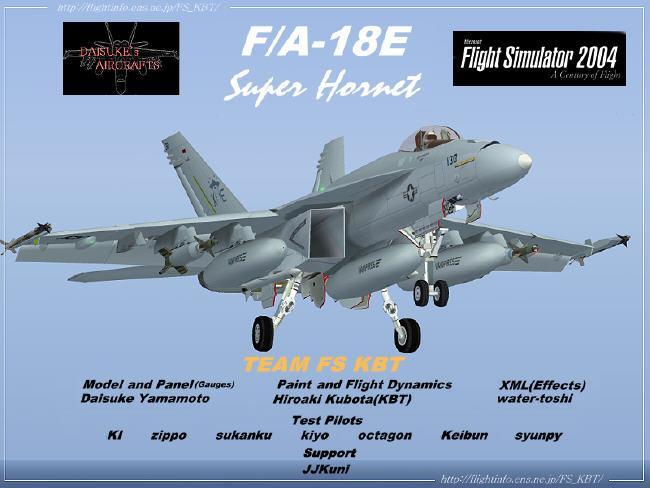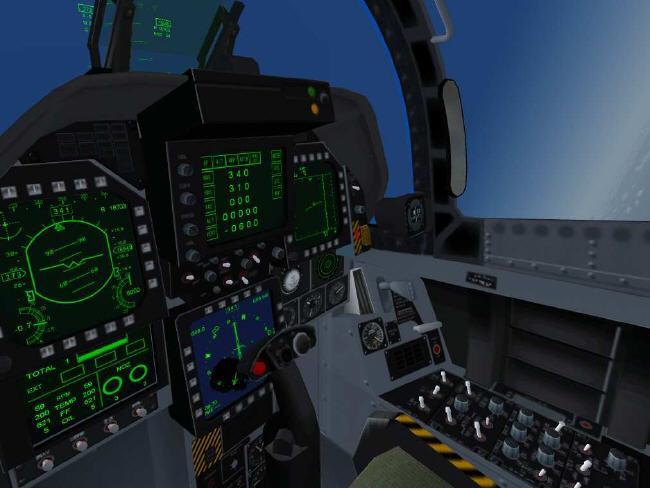 ---