Fokker F27 MK 500 Air Inter FSX & FSX-Steam
Many thanks to Benoit Gaurant for creating this marvelous add-on with advanced simulation. Included with very detailed PDF documentation in French and English, virtual cockpit, custom sounds, custom 3D model, flight dynamics, gauges compiled in DLL, etc.
THIS AIRPLANE AND ITS COCKPIT ARE ONLY COMPATIBLE WITH FLIGHT SIMULATOR X OR FSX STEAM.
This version is based on Air Inter (France) Fokker F27-500.
Fokker 27-500 first flew in 1967.
It was a bit longer than previous ones and had also a cargo door. It was powered by two Rolls Royce Dart MK 532-7. 7 flew for Air Inter since 1968. Specific features of this cockpit was the Tapir 1b autopilot (SFENA) and the texts all in french.
This cockpit configuration was very close to "la postale" F27-500 (Air France mail)
The plane is provided in 3 liveries:
- Air Inter 1968 (cockpit in french)
- Air Inter 80's - 90's (cockpit in french)
- neutral white (cockpit in english)
All the instruments and systems have been built to be as close as possible to real ones (based on Air Inter documentation).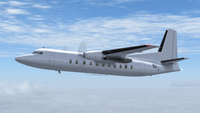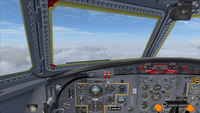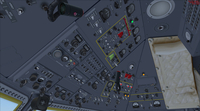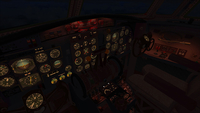 FILE INFORMATION
Version1.0

Rating

Size 41 MB

Downloads 3 446

License Freeware

VC3D Virtual Cockpit

Format Native FSX / P3D format

Auto-install Installer version 10.5

Fokker F27 MK 500 Air Inter is compatible with FSX-Steam and FSX (all versions)

Author : Benoit Gaurant
Share this with your friends:
---