E-2 & C-2 Package for FSX and P3D
Superb package containing two planes, the Northrop Grumman E-2 and the Grumman C-2. Dino Cattaneo once again offers us an old Payware that has become Freeware. You have to read the manual carefully for a good grip.
The Northrop Grumman E-2 Hawkeye
is an airborne surveillance and command aircraft or AWACS developed by the American manufacturer Grumman (absorbed in Northrop Grumman since 1994) and initially embarked on board aircraft carriers of the United States Navy. Commissioned in 1964, it has since been exported to several countries.
The Grumman C-2 Greyhound
is a high-wing, twin-engine cargo aircraft designed to transport supplies, mail and passengers to and from United States Navy aircraft carriers. Its primary mission is delivery on board the carrier (COD). The aircraft provides critical logistical support to carrier battle groups. The aircraft is primarily used to transport high-priority cargo, mail, and passengers between carriers and land bases, and can also deliver cargo like jet engines and equipment.
This package contains:
Detailed visuals of the E-2C, E-2C+, C-2A and C-2A(R) aircraft
Five different liveries for the E-2C, including U.S. Navy, Israeli Air Force, Japanese Self-Defense Force and French Navy variants
Five different liveries for the C-2A representing various squadrons from the mid-1980s to the present day.
Detailed virtual cockpit in four variants adapted to each aircraft (fully analogue equipped with EFIS)
Advanced flight model developed with the help of real-world pilots
Custom sound package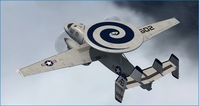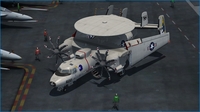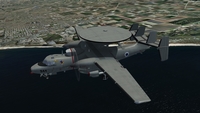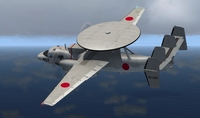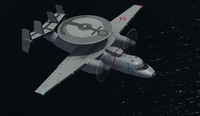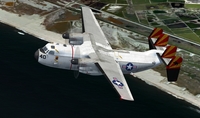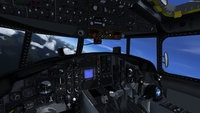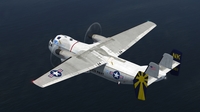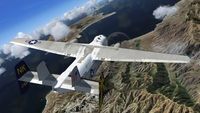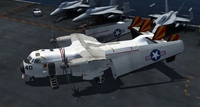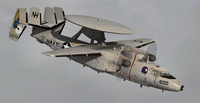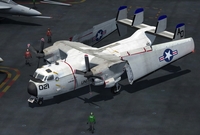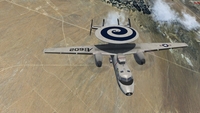 FILE INFORMATION
Version1.02

Rating

Size 425 MB

Downloads 4 566

License Freeware

VC3D Virtual Cockpit

Format Native FSX / P3D format

Auto-install Installer version 10.5

E-2 & C-2 Package is compatible with Prepar3D v1 up to Prepar3D v5 and FSX-Steam and FSX-Acceleration as well as FSX-SP2

Author : Dino Cattaneo
Share this with your friends:
---