Polikarpov U-2(Po-2) late series v1.0 for FSX and P3D
Legend of Soviet aviation, U-2, was created as a trainer, for replacement of obsolete U-1 (AVRO-504K copy). The plane was designed and built by 35-year-old son of a priest, Nikolai Polikarpov in June 1927. The first variant whith a rectangular wingtips and thick airfoil, was unsuccessful.
The second version (with rounded wingtips and new airfoil) was flewn January 7, 1928 by test pilot M.Gromov, and got a highest rating.
Mass production of the U-2 began in March 1928 by plant¹23 in Leningrad. After the war, the serial production of simple and inexpensive to manufacture Po-2 continued until 1953, and in Repair Workshops - until 1959.
The active flight life of U-2, which was renamed in 1944, after the death of a N.Polikarpov to Po-2, lasted more than 40 years. The design was constantly modified by Polikarpov's bureau and by repair and field workshops. More than 32,000 aircrafts were built (in Russian plants) - this is second mass aircraft in the world. Plane was nicknamed as "Mule" by NATO and "Kukuruznik"("corn duster", agricultural version) in Russia.
Information about all the different versions and modifications of the U-2 (Po-2) no one evergeneralized in its entirety. No one has list them all yet.
Particularly impressive in its scope and effectiveness was the use of the U-2 as a night bomber during World War II. More than half of the bomb load, totally dropped by all Soviet aircrafts in 1941-1945 delivered by "Aircrafts of wood and cloth".
We should also mention the famous "Night Witches" - female crews of the 46th Taman Guards Regiment, who fought valiantly on their U-2.
The main application of This plane surely was an initial pilot training. Before 1941 about 50,000 pilots was trained on U-2.
The main advantages of the U-2 as a trainer was outstanding flight performance - exclusive ease of piloting, low landing speed and the fact that the aircraft was difficult to put into a tailspin.
Another undoubted advantage was a small vertical speed of glide - about 2 m / s at idle rpm. Less than parachute of that time.
No sense to fill the fuel tank more than 40% for aerobatics.
No starter or generator in this version, so start manually:
- set throttle to idle and mixture to full rich
- switch fuel cutoff to "open"
- click on lever primer 3-4 times
- switch magnetos to "1+2"
- switch master battery on
- switch to "engine start" view
- click on a prop blade
Or press ctrl+e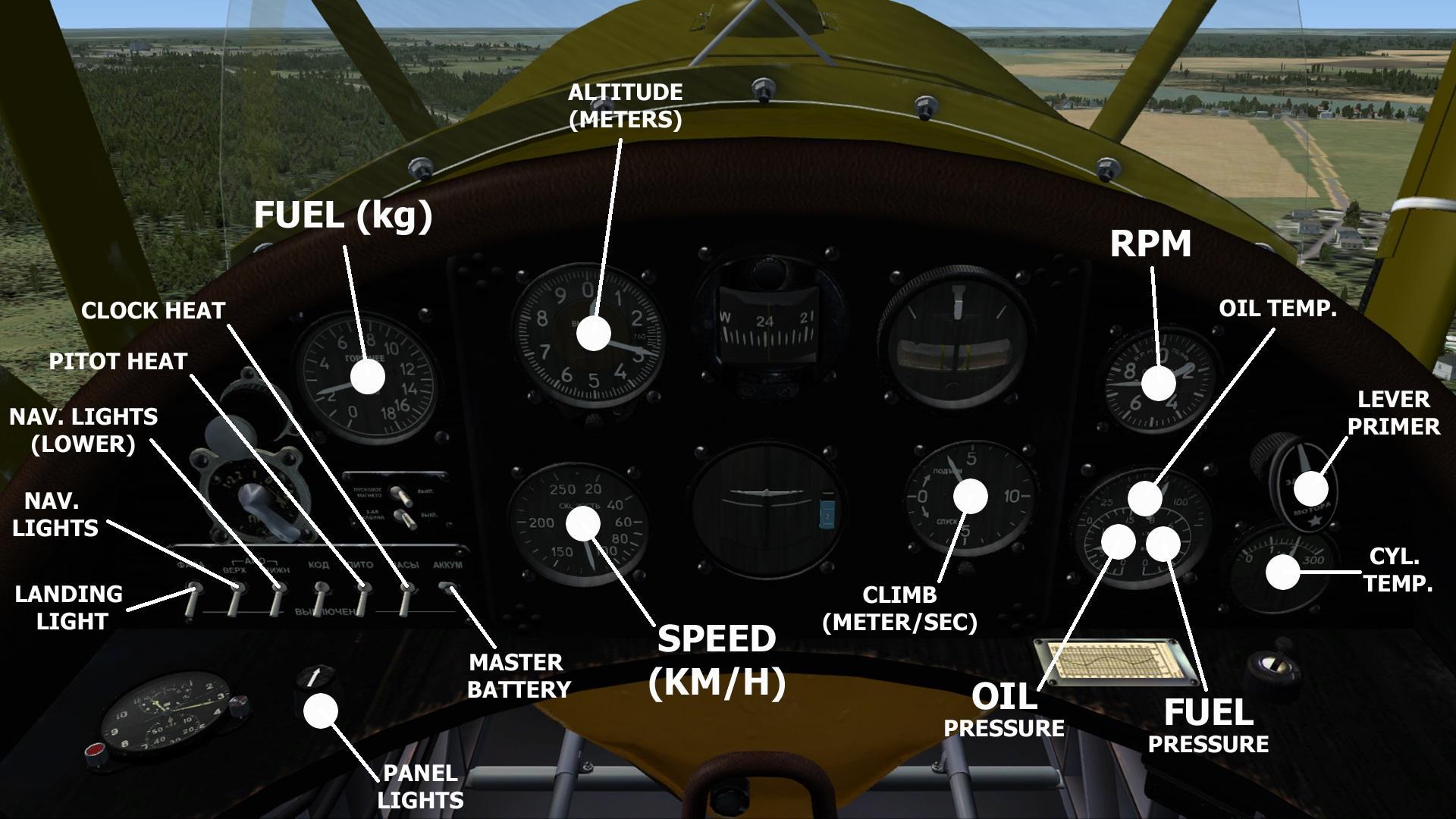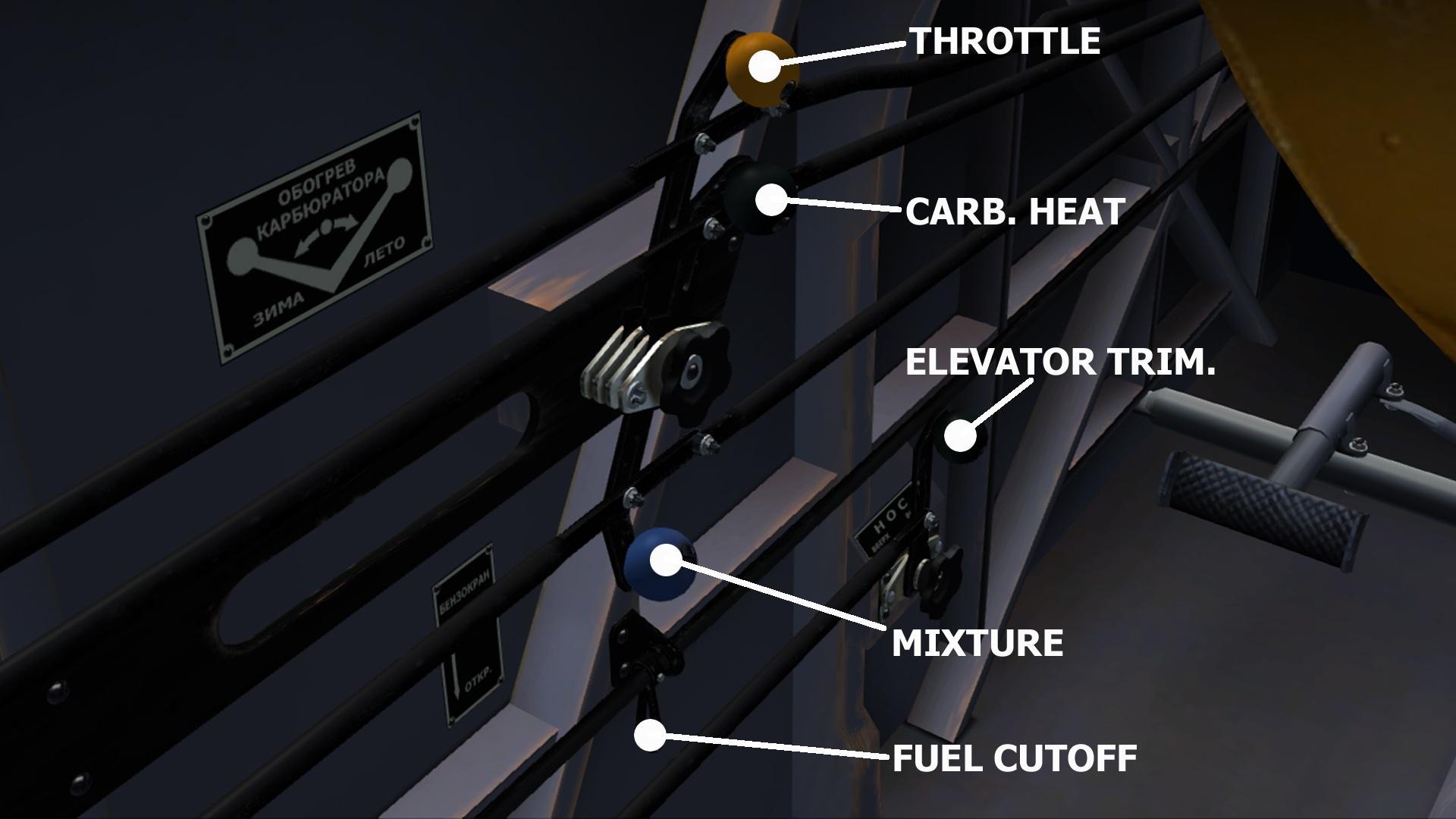 FILE INFORMATION
Version1.0

Rating

Size 11.5 MB

Downloads 12 084

License Freeware

VC3D Virtual Cockpit

Format Native FSX / P3D format

Auto-install Installer version 10.5

Polikarpov U-2(Po-2) late series v1.0 is compatible with Prepar3D v1 up to Prepar3D v5 and FSX-Steam and FSX-Acceleration as well as FSX-SP2

Author : SWingman
Share this with your friends:
---