F-35 Lightning II package for FSX and P3D

Ex payware from Dino Cattaneo (thanks for the permission), now Freeware. The aim of this package is to provide, within the limits of Lockheed Martin Prepar3D and FSX, a medium fidelity simulation of all the F-35 variants. Most systems and procedures have been implemented in an "as realistic as practical" fashion, on the basis of the publicly available information, while other systems are vastly simplified or not implemented at all, due to software limitations or missing information.
Tactical systems are implemented through Vertical Reality Simulation Tacpack software, which is required to have certain systems work as advertised.
Only compatible with
FSX Gold, FSX Acceleration (not SP2) FSX Steam and Prepar3D v4 and v5+.
The user manual is on your desktop in "Rikoooo Add-ons -- F-35 Lightning II package FSX & P3D -- Document"
---
The Lockheed Martin F-35 Lightning II is a family of single-seat, single-engine, all-weather stealth multirole fighters undergoing final development and testing by the United States.
The fifth generation combat aircraft is designed to perform ground attack, aerial reconnaissance, and air defense missions. The F-35 has three main models: The F-35A Conventional Take-Off and Landing (CTOL) variant, the F-35B Short Take-Off and Vertical Landing (STOVL) variant, and the F-35C carrier-based Catapult Assisted Take-Off But Arrested Recovery (CATOBAR) variant. On July 31, 2015, the first squadron was declared ready for deployment after intensive testing by the United States.
The F-35 is a descended from the X-35, which was the winning design of the Joint Strike Fighter (JSF) program. It is being designed and built by an aerospace industry team led by Lockheed Martin. Other major F-35 industry partners include Northrop Grumman, Pratt & Whitney and BAE Systems. The F-35 took its first flight on December 15, 2006. The United States plans to buy 2,457 aircraft. The F-35 variants are intended to provide the bulk of the manned tactical airpower of the U.S. Air Force, Navy, and Marine Corps over the coming decades. Deliveries of the F-35 for the U.S. military are scheduled to be completed in 2037.
F-35 JSF development is being principally funded by the United States with additional funding from partners. The partner nations are either NATO members or close U.S. allies. The United Kingdom, Italy, Australia, Canada, Norway, Denmark, the Netherlands, and Turkey are part of the active development program; several additional countries have ordered, or are considering ordering, the F-35.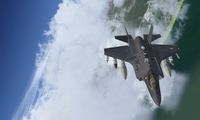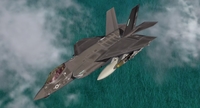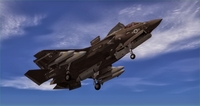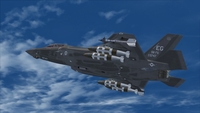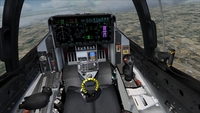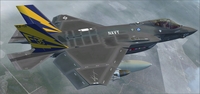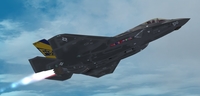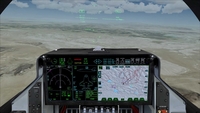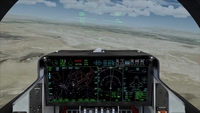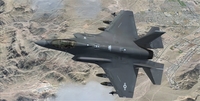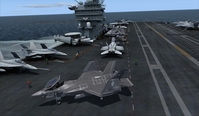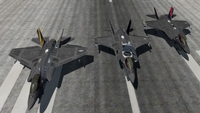 FILE INFORMATION
VersionFSX: 3.50 - P3D4: 3.70

Rating

Size 429 MB

Downloads 4 222

License Freeware

VC3D Virtual Cockpit

Format Native FSX / P3D format

Auto-install Installer version 10.5

F-35 Lightning II package is compatible with Prepar3D v4 and Prepar3D v5 and FSX-Steam as well as FSX-Acceleration

Author : Dino Cattaneo
Share this with your friends:
---