Eurofighter Typhoon for FSX and P3D
Another great add-on created by Dino Cattaneo formerly Payware which recently became Freeware. Many thanks to the author for permission to share it on Rikoooo.
The Eurofighter Typhoon is a twin-engine canard-delta wing multirole fighter. The Typhoon was designed and is being manufactured by a consortium comprising Alenia Aermacchi (Leonardo since 2017), Airbus Group and BAE Systems which leads the majority of the project through a joint holding company, Eurofighter Jagdflugzeug GmbH created in 1986.
NATO Eurofighter and the Tornado Management Agency are managing the project and are the main customer.
Development of the aircraft actually began in 1983 with the Future European Fighter Aircraft program, a multinational collaboration between the UK, Germany, France, Italy and Spain.
The Eurofighter Typhoon is a highly agile aircraft, designed to be an extremely combat-effective fighter.
Later production aircraft were increasingly better equipped to undertake air-to-ground strike missions and to be compatible with an increasing number of different armaments and equipment, including Storm Shadow and the RAF's Brimstone.
The Typhoon made its combat debut during the 2011 military intervention in Libya with the Royal Air Force and Italian Air Force, performing aerial reconnaissance and ground strike missions.
The type also assumed primary responsibility for air defense duties for the majority of client nations.
Features :
Improved pilot interface and avionics, and based on the latest videos of real simulators used for pilot training
Highly detailed external visual model and virtual cockpit.
High-fidelity cockpit interface, including realistic management of the head-up display and multi-function head-down displays.
Highly detailed texture sets, based on real aircraft, for the Royal Air Force, Aeronautica Militare, Luftwaffe and Ejército Del Aire.
Custom flight model based on publicly available information.
Custom sound pack based on real recordings.
Full Tacpack integration for sensors and weapon system functionality (including ASRAAM, IRIS-T and METEOR missiles)
NOTE: THE TACPACK IS REQUIRED FOR THE RADAR, WEAPONS AND LOADOUT CONFIGURATOR TO WORK. TACPACK AND P3Dv2.5 OR GREATER ARE REQUIRED FOR PIRATE AND TFLIR IMAGING FEATURES.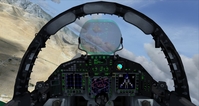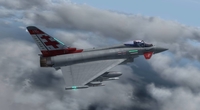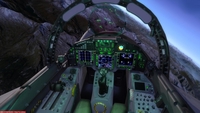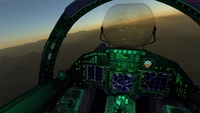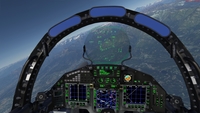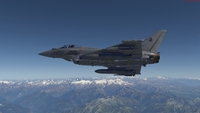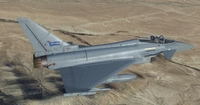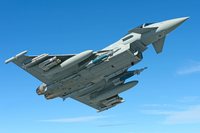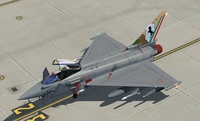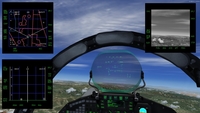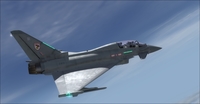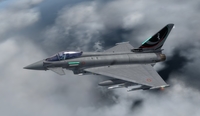 FILE INFORMATION
Version1.30

Rating

Size 291 MB

Downloads 5 479

License Freeware

VC3D Virtual Cockpit

Format Native FSX / P3D format

Auto-install Installer version 10.5

Eurofighter Typhoon is compatible with Prepar3D v1 up to Prepar3D v5 and FSX-Steam and FSX-Acceleration as well as FSX-SP2

Author : Dino Cattaneo
Share this with your friends:
---