F-8 Vought Crusader FSX & P3D
Description of the file:
This package was the ex payware Crusader Alphasim / Virtavia now available as freeware. Changes have been made in the aircraft.cfg and panel 2D/VC to be compatible with FSX/P3D. Repaints / models: US Navy F-8C + F-8J / Aeronavale F-8E(FN) / USMC F-8K.
The F-8 Crusader (originally 8U) is a supersonic fighter built by Vought for the United States and on board aircraft carriers. It is characterized by an air inlet and a nasal wing variable incidence. Despite an additional charge due to its naval equipment, it displays the same performance as its ground-based counterpart, the North American F-100 Super Sabre. (Wikipedia)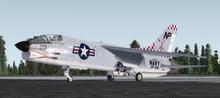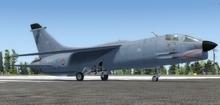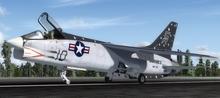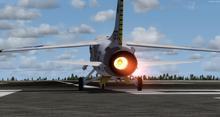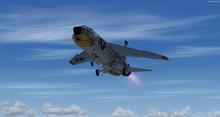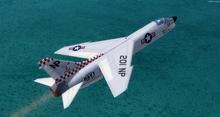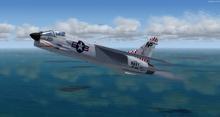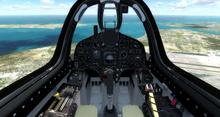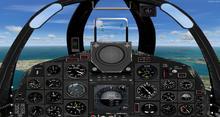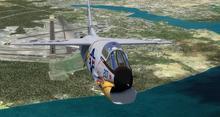 FILE INFORMATION
Version2

Rating

Size 25.7 MB

Downloads 22 557

Created 12 Mar 2013

Updated 10 Aug 2019

License Freeware

VC 3D Virtual Cockpit

Format Native FSX / P3D format

Auto-install Installer version 10.5

Compatibility list :


P3Dv1 ➕ P3Dv2 ➕ P3Dv3 ➕ P3Dv4 ➕ P3Dv5 ➕ FSX-Steam Edition ➕ FSX (All versions)

Author :

Original by Virtavia. Converted to FSX native with panel updates by Henk Schuitemaker. Repack by Danny Garnier
Share this with your friends:
---