Boeing F/A-18c Hornet Multi-livery for FSX and P3D
Here is the Boeing F/A-18c Hornet for Prepar3D up to v4 and FSX, this add-on which represented a huge work from the authors is offered in Freeware (the quality is Payware). The file is heavy: 548 MB, this is normal because the pack is included with 85 liveries of superb quality, authentic sounds, and a magnificent virtual cockpit.
It is imperative to read the documentation which includes a manual in English (accessible from your Documents) because it's not easy to handle the autopilot and all the rest of the avionics.
The author reports that it is necessary to install "
VRS - TACKPACK
" (payware) if you wish to use the Boeing F/A-18 weapons, it's of course optional.
The Rikoooo Auto Installer does everything, you do not have to worry about how to install this add-on.
The F/A-18 Hornet is a twin-engine, supersonic, all-weather, carrier-capable, multirole combat jet, designed as both a fighter and attack aircraft (hence the F/A designation). Designed by McDonnell Douglas (now Boeing) and Northrop, the F/A-18 was derived from the latter's YF-17 in the 1970s for use by the United States Navy and Marine Corps. The Hornet is also used by the air forces of several other nations, and since 1986, by the U.S. Navy's Flight Demonstration Squadron, the Blue Angels. (Source Wikipedia)
Screenshots made by Rikoooo :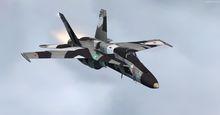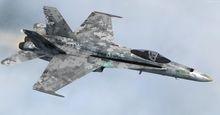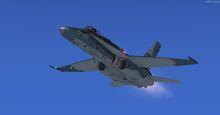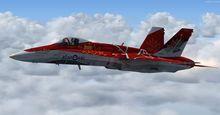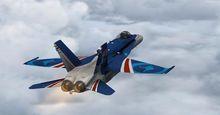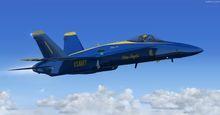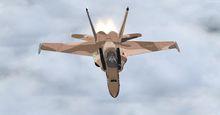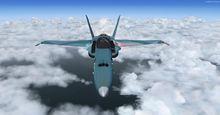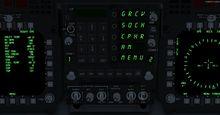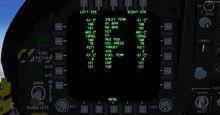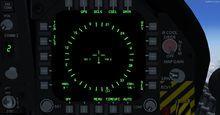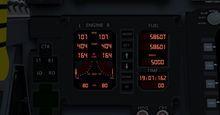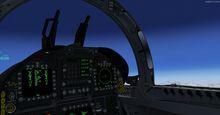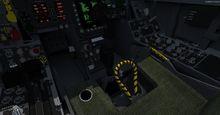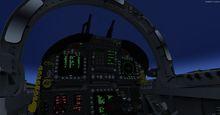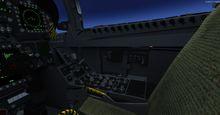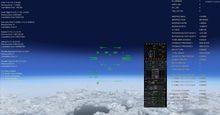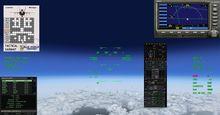 FILE INFORMATION
Version18.3.00

Rating

Size 548 MB

Downloads 39 528

License Freeware

VC3D Virtual Cockpit

Format Native FSX / P3D format

Auto-install Installer version 10.5

Boeing F/A-18c Hornet Multi-livery is compatible with Prepar3D v1 up to Prepar3D v5 and FSX-Steam as well as FSX (all versions)

Author : 'Jimi' Hendrix, Jamal 'SpIns' Ingram, Corrado La Posta
Share this with your friends:
---