Hawaii Photoreal Vol 1 + Vol 2 + Vol 3 FSX & P3D
Updated on 30/04/2019
:
- Latest updates according to the website
https://hawaii-photoreal.com
- Added auto-gens "Hawaii Autogen Vegetation BETA" and "Hawaii Extra Contents"
Updated on 23/10/2017
:
- Auto-installer updated to version 11
- Added PATCH 3
- Environment Enhancement
- Fixed a water hole bug around PHBK
- Barking Sands Airport
- Fixed a compatibility bug between JHM Kapalua Airport (Hawaiian Airports) and Charles Reid´s auto-gen.
- Update "The Big Island" to v0.95. Update "Maui" to v0.97.
Updated on 11/12/2015
:
- Added the following add-ons: Hawaiian Airports Part 1, Part 2, Part 3 (by George Keogh), Hawaii 10m mesh (by Ray Taburet) Landclass (by Charles Reid).
- Updating PHMK airports Molokai, Lanai City PHNY, PHHN Hana, Kalaupapa PHLU, JHM Mauai West, PHJR John Rodgers Field, PHBK Barking Sands, NPS Ford Island, PHNG Kaneohe Bay, Princeville, Port Allen, Waimea, and Upolu.
- The update included buildings, tracks, traffic, animals, people, trucks, photo-real textures, animated objects, taxiways, night textures and more!
- The latest version of the following islands: Niihau v.1.0, Oahu v.0.97, v.1.0 Kahoolawe, Lanai v.1.0, v.0.95 Maui, Molokai v.0.99, Molokini v.1.0, The Big Island v.0.93.
- Merging the three volumes into one volume of 6.17 GB.
- Installer version 10
Here is a complete photo-real scenery of breathtaking beauty! This is the state of Hawaii island group (United States). This mega pack includes three separate volumes including the island of
Niihau v.0.99, Oahu v.0.99, Kahoolawe v.0.99, Lanai v.0.99, Maui v.0.99, Molokai v.0.99, Molokini v.0.99, The Big Island v.0.97
. Made by
Flight Sim Jewels
freeware.
All actual photo-textures are 1m / pixel with (except for Molokai) auto-gen and night texture. Of course, it is not just a photo-real scenery, clipping the coast, removing artifacts, correcting color/tone textures and many other things make this scenery very beautiful.
Also included, "Hawaiian Airports" add-ons by George Keogh and "Hawaii Autogen Vegetation BETA" and "Hawaii Extra Contents"
This scenery is the most complete and elaborate available in Freeware!
You can also get the
PLUS
version here:
https://hawaii-photoreal.com/plus-version/
Important instructions and download information
1
This download is very heavy
5.77 GB
if you are not a
Jumbo
member expect to wait many hours of download time. This scenery was divided into 8 parts. After the download of
hawaii_photoreal_vol_1_vol_2_vol_3.zip unzip everything into a folder and click on hawaii_photoreal_vol_1_vol_2_vol_3.exe to start the automatic installation
.
2
Whether you are Jumbo member or not, to download big files like this it is
strongly
recommended to use a download manager other than your default Internet Explorer or Google Chrome or Firefox browser. Rikoooo
HIGHLY
recommend you one software available in this list:
http://www.techsupportalert.com/best-free-download-manager.htm
3
After installing the scenery, if it's not present in your simulator means that the automatic installer was not able to activate the scenery in the simulator from scenery.cfg file. The main reason for this problem is the Windows permissions, indeed, in some cases, Windows refuses to give permission to the automatic installer to change the scenery.cfg file. If you are in this case, make sure your Windows user account has Administrator permissions (total permissions).
The Big Island (Kona code ICAO: PHKO)


Hawaii is also known as Big Island to avoid confusion with the state. The island is still growing and consists of 5 volcanoes which erupted simultaneously thus forming the island. However, a few of these volcanoes are still active. The lava that comes from these volcanoes flows into the sea and creates new land.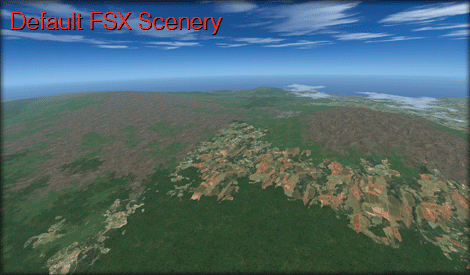 MAUI (Code ICAO PHOG) :


Maui is the second largest island of Hawaii. The island was formed by volcanic eruptions. Because of this, it is shaped quite oddly. Maui is very popular among nature lovers. From the island, you can spot humpback whales or go diving or snorkeling in an astonishingly beautiful underwater world. Several nice old villages can be found on the island as well. The historic city of Lahaina is well worth visiting.
Just like the rest of Hawaii Maui has a tropical climate. because of the presence of mountains, there may be large differences in precipitation figures. The western part of Maui is located on the leeward side and is fairly dry. East from the mountains it is much wetter. Because of the shape of the mountains, there is a unique phenomenon on Maui, the so-called Maui Vortex. This phenomenon causes the wind to be forced along the northern slopes of mount Halaekalã. On the west side of this mountain, it collides with Maui and is forced south. Because the wind is forced through a valley wind speeds rapidly increase. The downward breezes from the summits wipe out the clouds which explain why rainfall is uncommon here.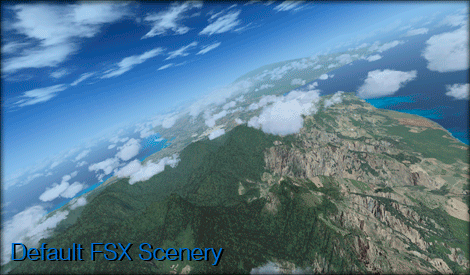 MOLOKAI (Code ICAO PHMK) :
Molokai is one of the most peaceful islands. Because of its capricious form and high cliffs along the coast the island is not very suitable as a luxurious beach destination. However, the island is one of the most authentic and untouched islands of this archipelago.
Molokai has a tropical climate. As the wind always comes from the same direction the mountains have no leeward or windward side here, hence the absence of orographic rainfall. Precipitation is more evenly spread out over the island. Most rain falls during the winter. Summers may even be extremely dry.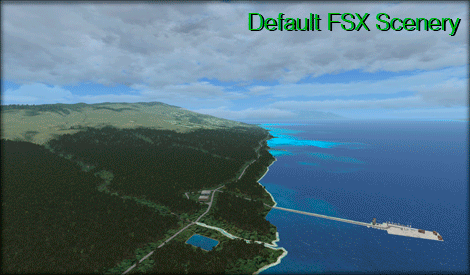 LANAI : (Code ICAO PHNY)
Lanai is a rocky island with a tropical climate characterized by its low precipitations and pleasant temperatures all year round. For years the island was closed to the public, nowadays the largest pineapple plantations in the world can be found here. This is also the main reason for tourists to visit the island. Only one city can be found on the island: Lanai City which is actually a small settlement with a hotel.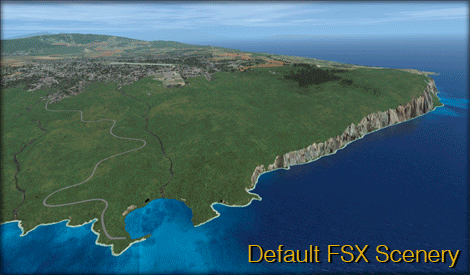 KAHOOLAWE : (pas d'aéroport)
Kahoolawe is a very dry island. Because of the absence of fresh drinking water, it has always been sparsely populated. During history, the island had several purposes. It was a men's penal colony, it was used as a cattle ranch and as military training grounds. Nowadays the island is a preservation site.
Kahoolawe has a tropical climate with extremely low precipitation figures. This is because it is situated on the leeward side of the Haleakalã volcano and only the coastal regions get some precipitation.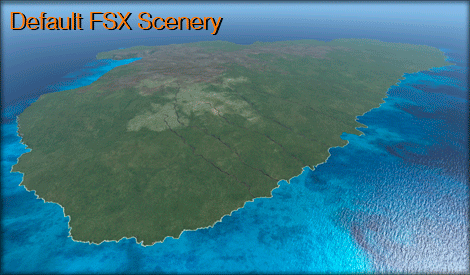 Images from Prepar3D v2.3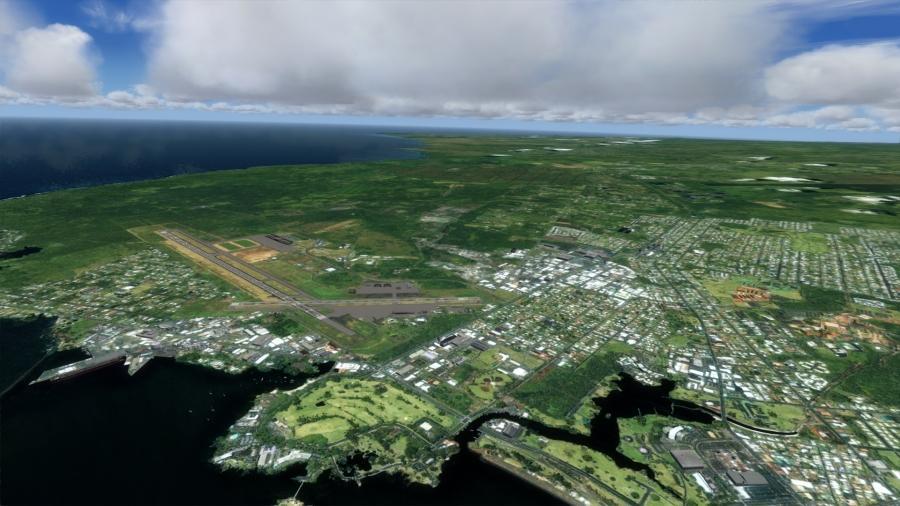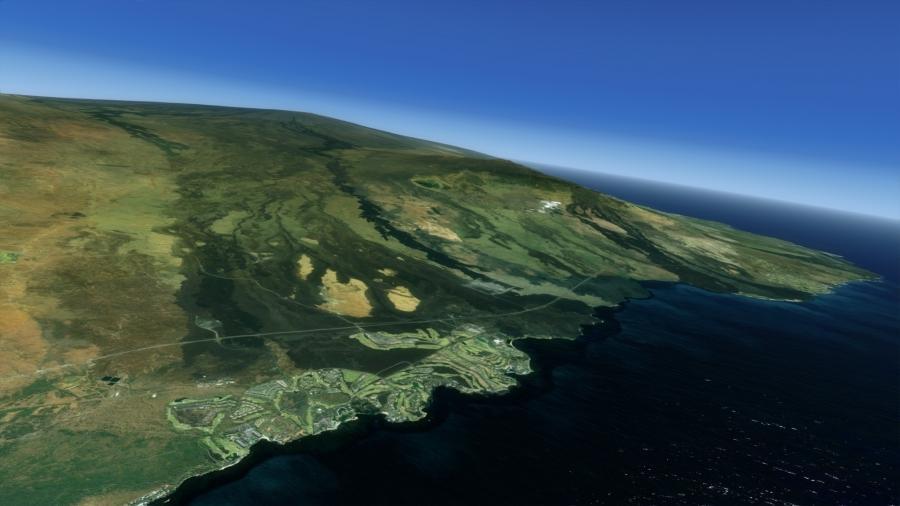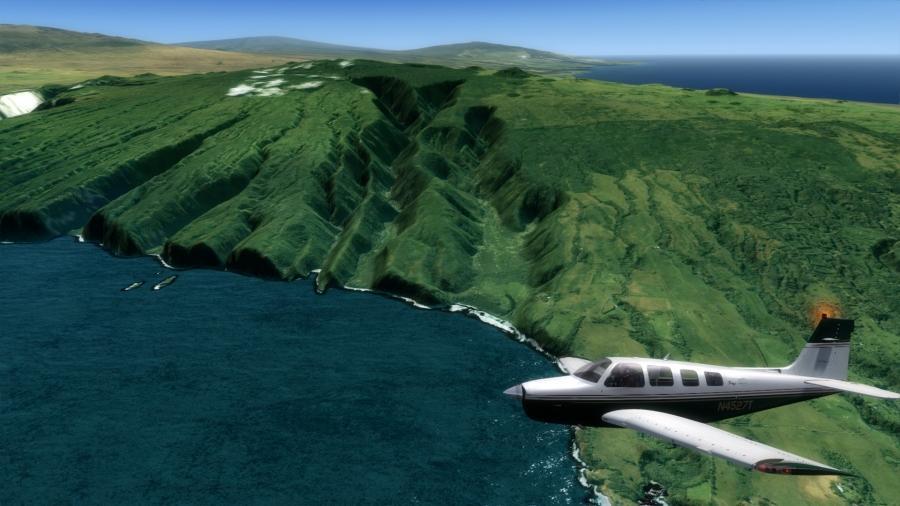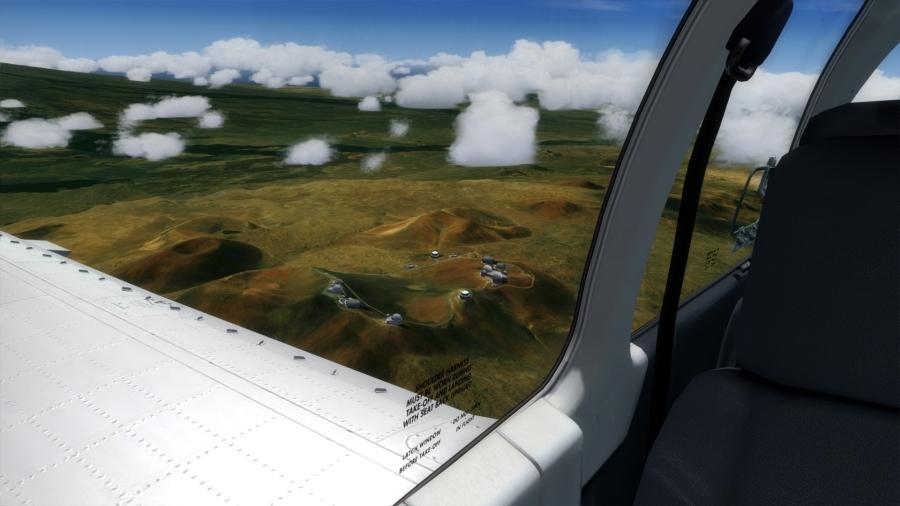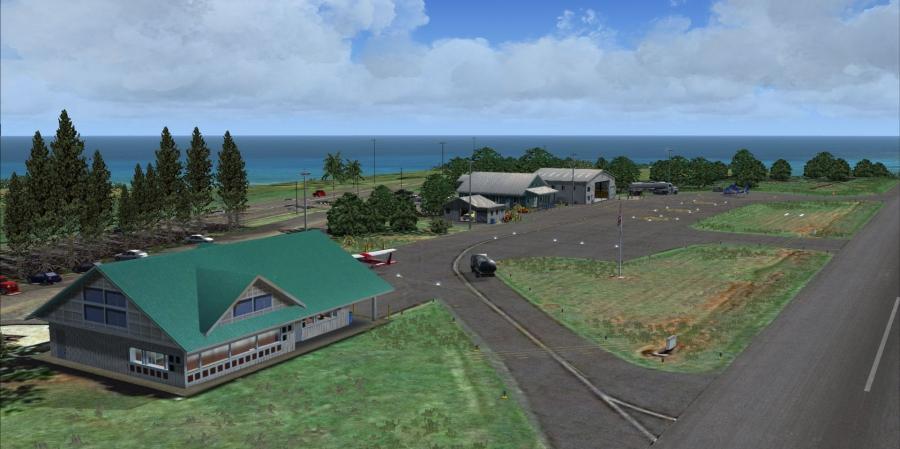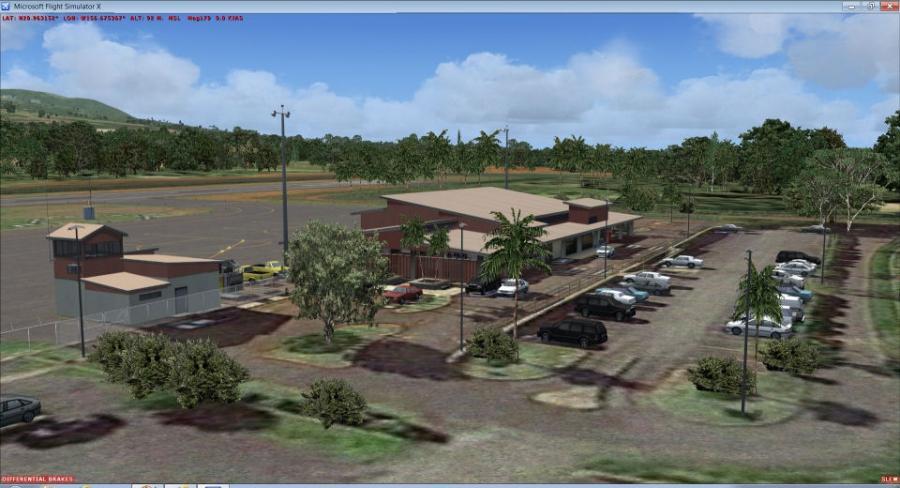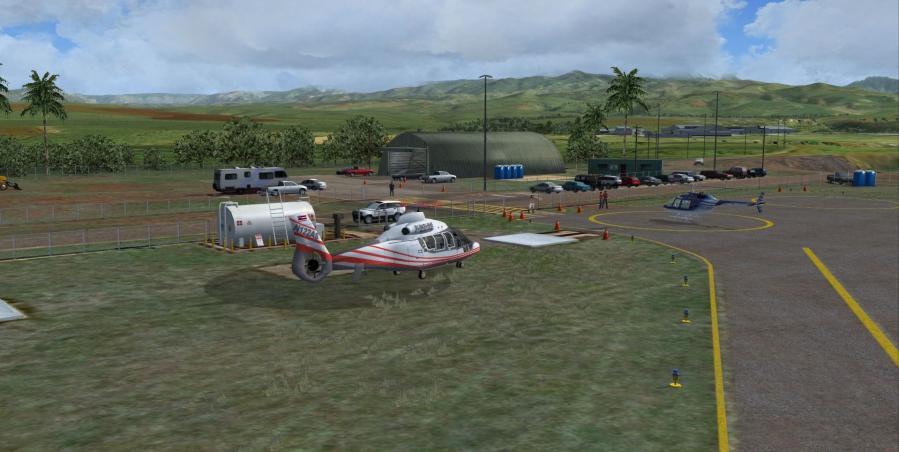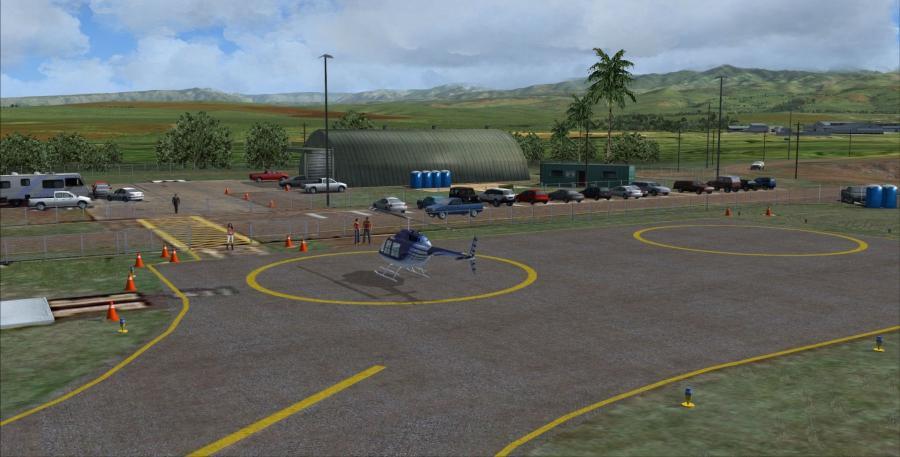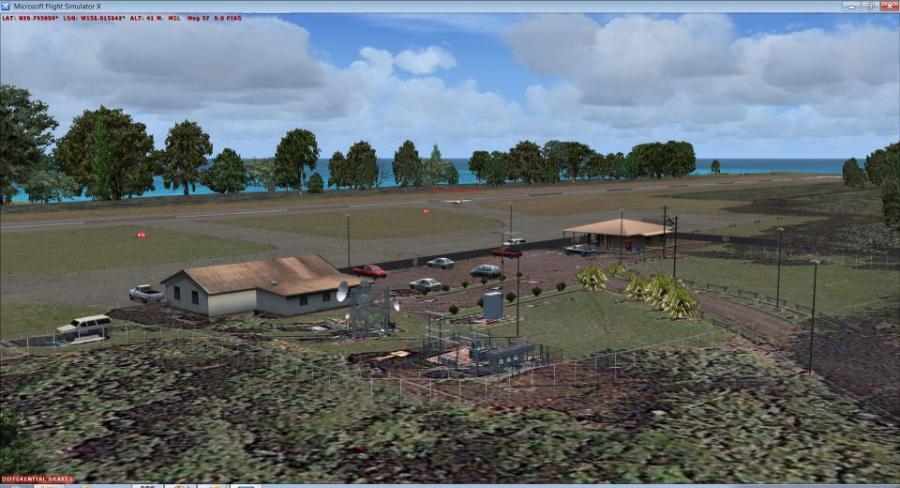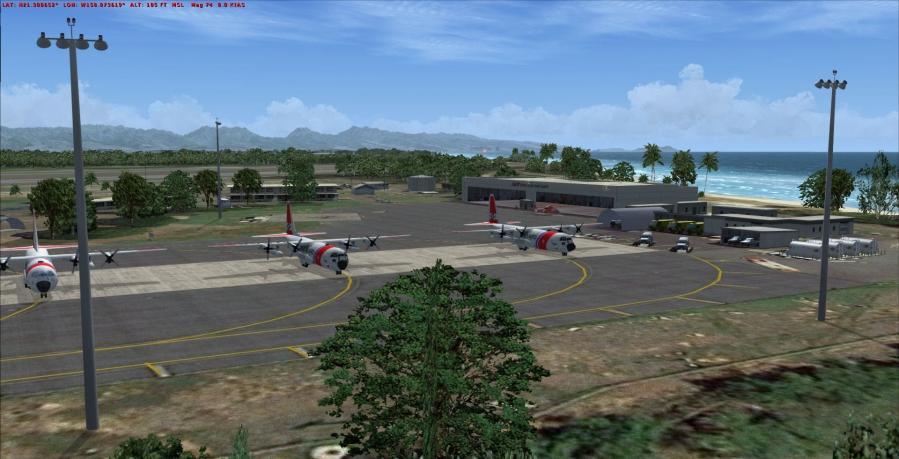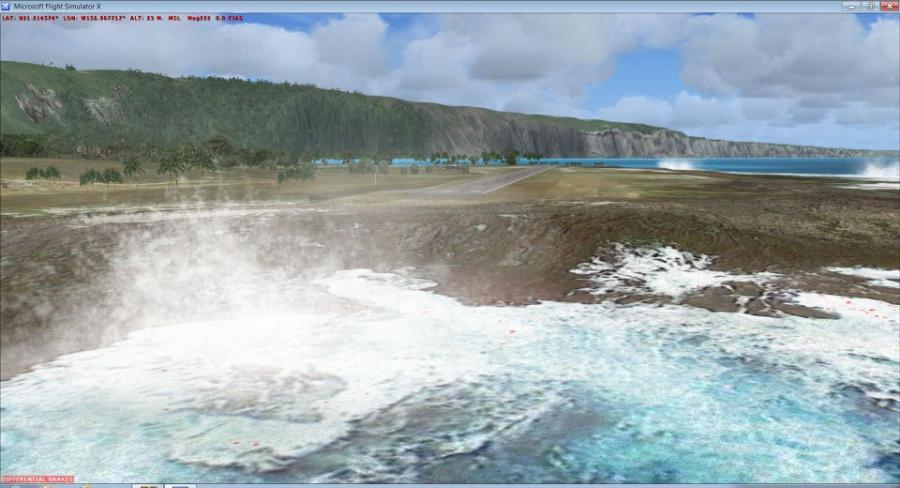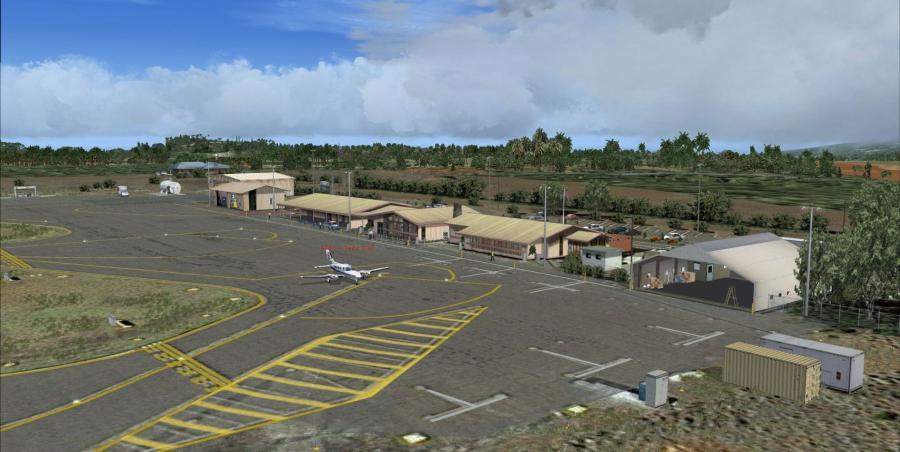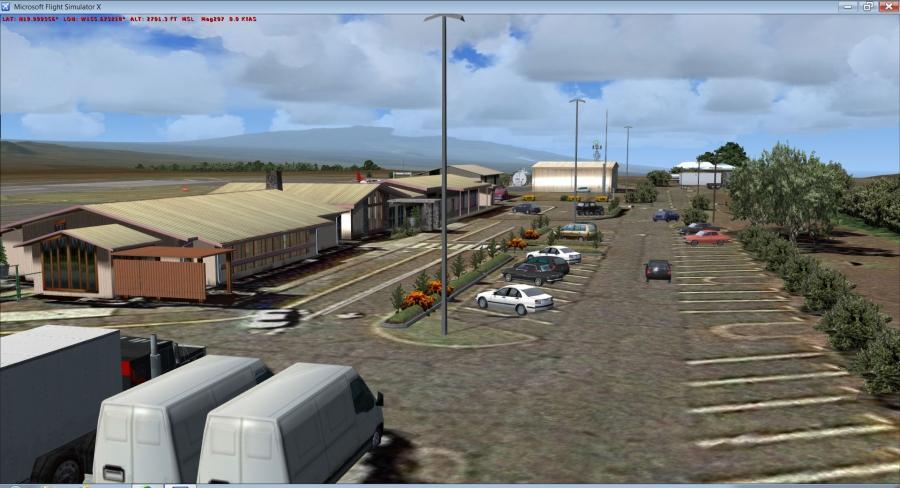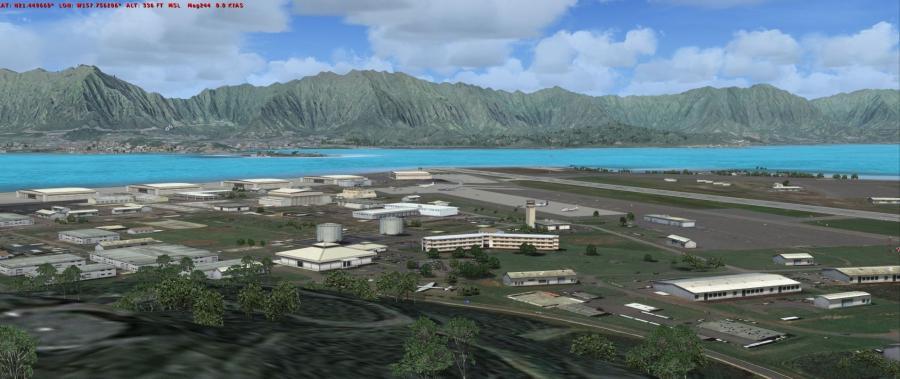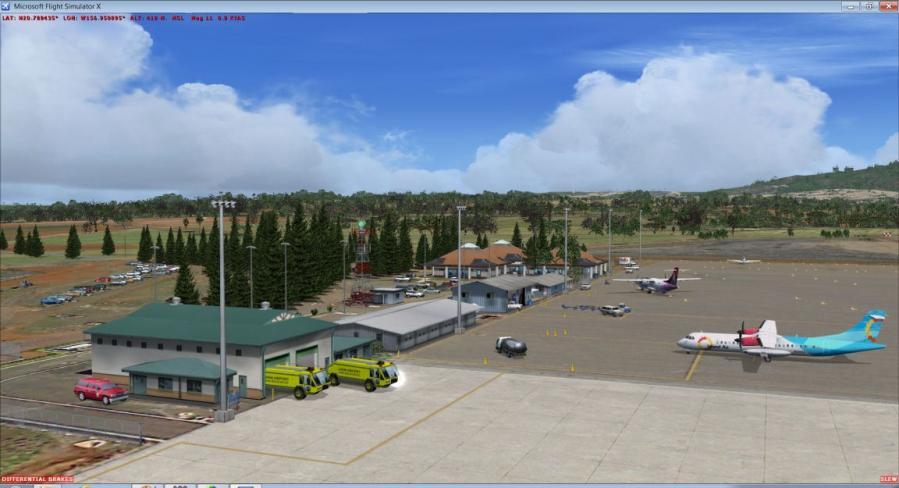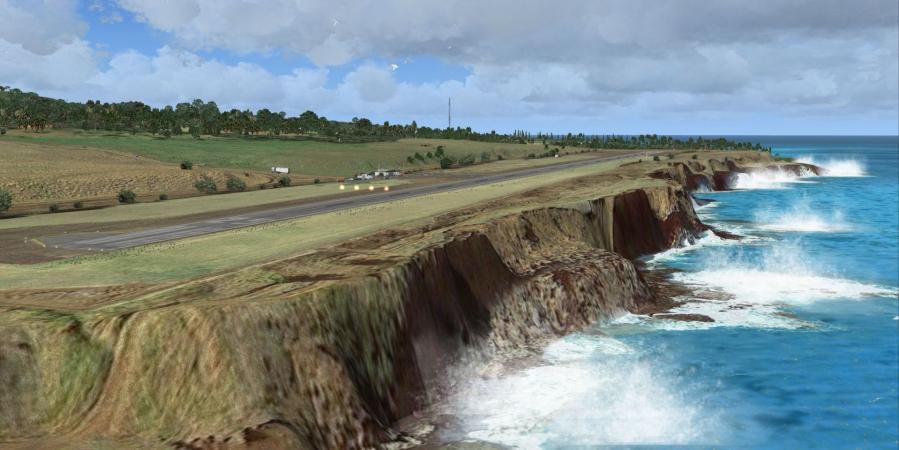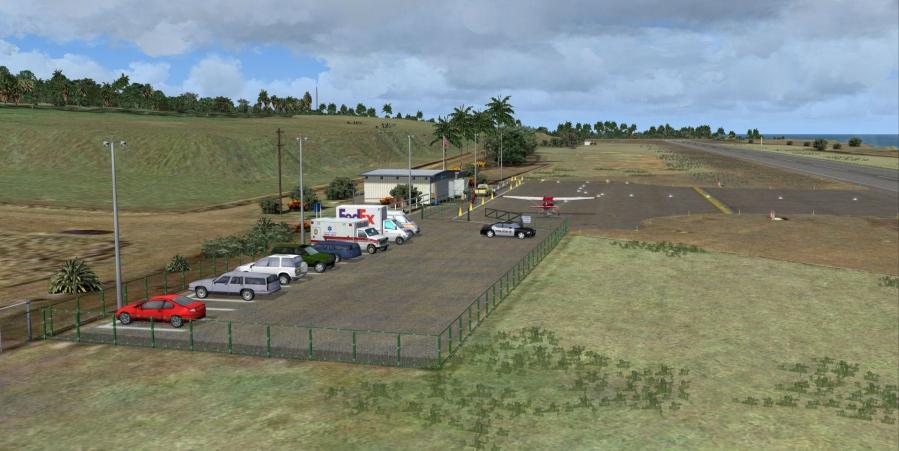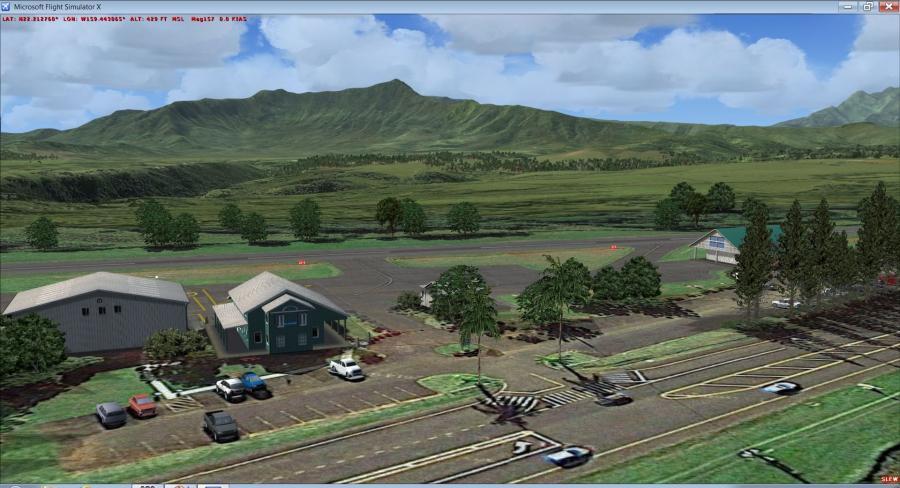 ---