Flight Simulator X SP2 french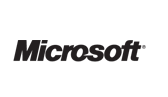 Flight Simulator X Service Pack 2 offers improved features:
multiplayer compatibility
DirectX ® 10
You must install Service Pack 1 (SP1) before SP2
INSTRUCTIONS:
Download the Service Pack installation file in the existing Flight Simulator X.
The service pack can be downloaded once per language. It detects the Standard and Deluxe and move on.
Your installation file Flight Simulator X must contain all original files unmodified: a repair installation may be necessary if you have modified files.
---