Lockheed Martin F-22A Raptor: Top Mach Studios Freeware Edition for MSFS 2020
Us Air Force Lockheed Martin F-22A Raptor Air Dominance Fighter
Courtesy of Top Mach Studios, LLC
Introducing the world's most advanced operational air superiority fighter, presenting a monumental challenge for any flight simulation developer. A project of passion for us, Top Mach Studios has devoted over 9 months of research and development to creating this fully custom model (not based on an FSX / Prepar3D model) for MSFS 2020, we have pushed the boundaries of what is possible to do in MSFS 2020. We are proud to present this high performance and highly functional replica of the F-22A to the MSFS 2020 community. We believe this aircraft will give you absolute thrills and true piloting joy.
In return, we ask that you show your appreciation by taking a moment to give your opinion, your comments and suggestions are very important. We hope you have as much fun piloting this Raptor as we had making it. Top Mach Studios.
The Top Mach Studios team behind this project
Evan Burns - Senior Developer and Programmer
Adam Burry - 3D modeling and visual effects
DakFly0219 - Modeling and tuning of flight performance, lighting and visual effects, manual and documentation, installation, user license and manual
Information about the installation
This add-on is posted on Rikoooo with the permission of the author.
Installation and uninstallation in one click thanks to the automatic installer of Rikoooo, with auto-detection of your "Community" folder.
Please see the included "TopMachStudios_F22ARaptor_License.txt" file for user license information and instructions before posting videos or streaming content using this free aircraft model.
We strongly recommend that you take a moment to review the included User Manual PDF file and the "About this file.html" file for more details and instructions.
Video More screenshots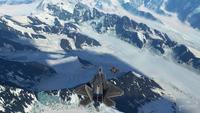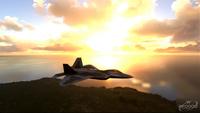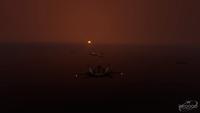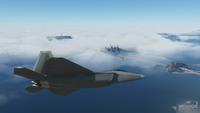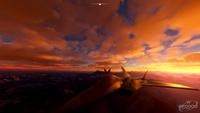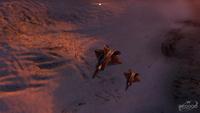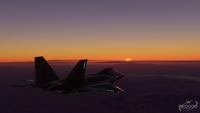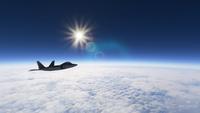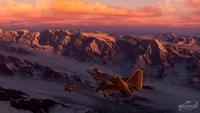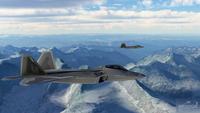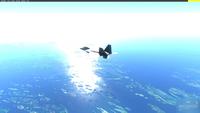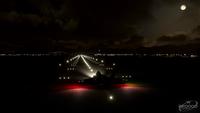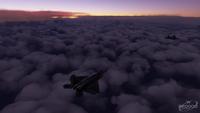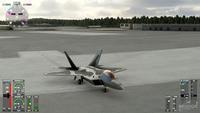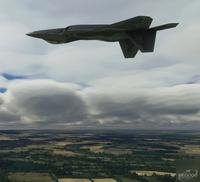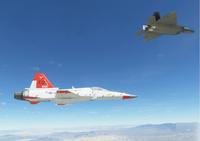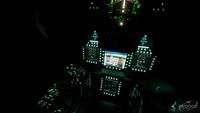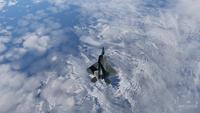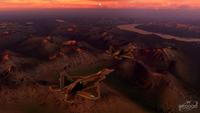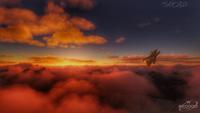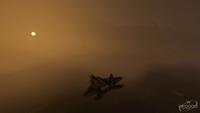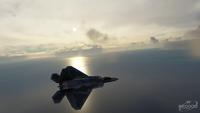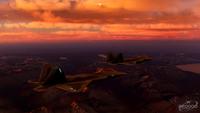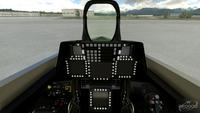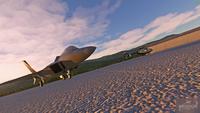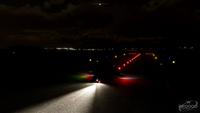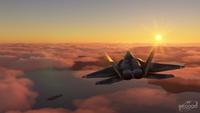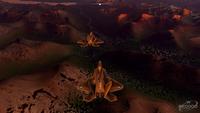 FILE INFORMATION
Version1.1.2

Rating

Size 261 MB

Downloads 8 353

License Freeware

VC3D Virtual Cockpit

Format Native MSFS (glTF) format

Auto-install Installer MSFS v1.1

Lockheed Martin F-22A Raptor: Top Mach Studios Freeware Edition is compatible with Microsoft Flight Simulator 2020 (MSFS 2020) only

Author : Top Mach Studios : Evan Burns – Lead developer and programmer. Adam Burry – 3D modeling and visual effects. DakFly – Flight performance modeling and tuning, lighting and visual effects, documentation
Share this with your friends:
---