Antonov An-225 Mriya for MSFS 2020
The Antonov An-225 mod was developed for over a year. The author completely remodeled the aircraft from version 2.0 with significant improvements, although there are still some elements to work on. While under development, the default virtual cockpit of the 747 was adapted to match the An-225.
A short video showcasing this mod is available.
The Antonov An-225 "Mriya" was a Soviet cargo aircraft that, at the time, was the largest and heaviest aircraft in service in the world. With a single prototype in service, it had 6 engines and 28 wheels on the main landing gear, as well as the highest approved maximum takeoff weight of any aircraft built at that time.
Unfortunately, on February 27, 2022, during fighting near Kiev in Ukraine, the Antonov An-225 "Mriya", the world's largest aircraft, was destroyed.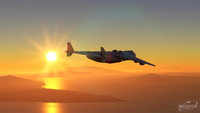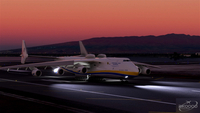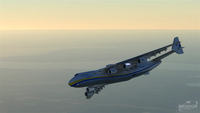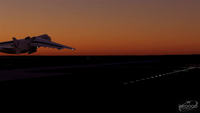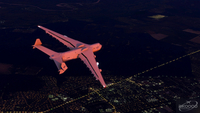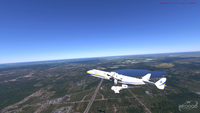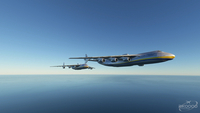 FILE INFORMATION
Version2.0

Rating

Size 417 MB

Downloads 1 493

License Freeware

VC3D Virtual Cockpit

Format Native MSFS (glTF) format

Auto-install Installer MSFS v1.1

Antonov An-225 Mriya is compatible with Microsoft Flight Simulator 2020 (MSFS 2020) only

Author : Fahri Öztürk
Share this with your friends:
---