Bombardier CRJ-200 Full Pack for FSX and P3D
Exclusive Rikoooo Bombardier CRJ-200 with native 3D models for FSX and native for Prepar3D v4.2+Included with Reworked Virtual Cockpit (Beta version) by David Hoeffgen.
It is with permission of Mitsushi Yutaka that Rikoooo converted the POSKY CRJ-200 from FS2004 to two new native FSX / P3D models using "Model Converter X" and "Blender" programs. The model includes all the animations, new bloom effect, "Emissive MultiplyBlend", "Global Environment Map as reflection" and "blend diffuse by diffuse alpha". Rikoooo also created some beautiful night textures and a new alpha channel for a metal reflection effect, all textures have been converted to DXT5 format for full compatibility with FSX and P3D giving a faster frame rate.
Virtual Cockpit (by David Hoeffgen) beta version:
This is a rework of the default Bombardier CRJ 700 cockpit in Microsoft Flight Simulator X.
Included in this pack with permission from David Hoeffgen (Thank you to him).
The main features are :
1. FMC implementation option (Custom BMP for Honeywell FMC by Rikoooo)
2. Individually configurable MFD and EICAS screens for the captain and first officer
3. Rain Effects on windshields and working wipers
4. Stall and Overspeed protection systems
5. Auto Land Function
6. GPWS by Rob Barendregt
7. Several visual and animation corrections
8. Added Animations and gauge features
For more information read the manual of Virtual Cockpit.
The sounds of CRJ-200 :
This pack also offers real and custom sounds for the CRJ-200 (CF34 Turbofan) by Christoffer Peterson. Rikoooo also added sounds for "No smoking" and "Seatbelt" notifications.
GPWS (Ground Proximity Warning System) different alarms are included with this system including for example altitudes and "Approaching Minimums", "Terrain Terrain", "Sink rate" etc.
32 repaints from all over the world :
Here is the list of all the repeints included in this pack : Air France, Air Littoral, Air Canada, Quebecair, UTair, Norwegian, America West Express operated by Mesa Airlines, Delta Connection Skywest, Lufthansa, Continental Express, JAL Pokemon, Delta Connection (Expressjet), Midwest Connect, Orbit Airlines, Air Service Gabon, Air Uganda, Air Volga, Ak Bars Aero, Air Nostrum, Armavia , Cimber Air, Congo Express, Boliviana Regional, Rusline, J-AIR, Skywest, Turkish Airlines, Orion Special Operations, LynXexpress, United Express (Air Wisconsin), Monarch, Aereotuy.
Download without automatic installer :
If you don't want an automatic installer, this is a download link to ZIP version
Download
CRJ-200_Full_Pack_Riko_FSX_P3D.zip
Screenshots :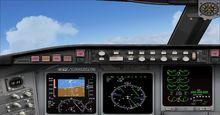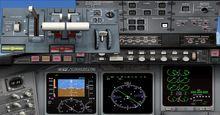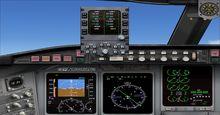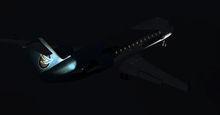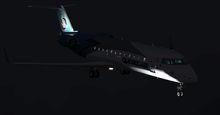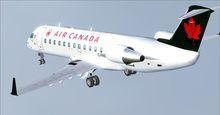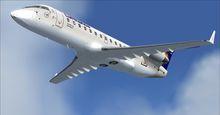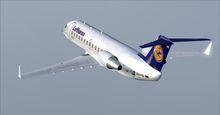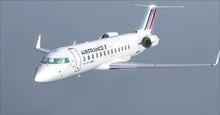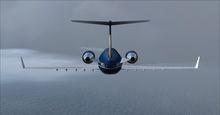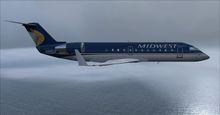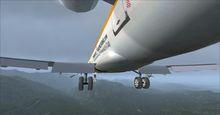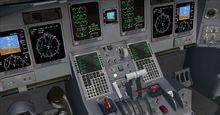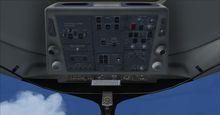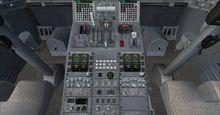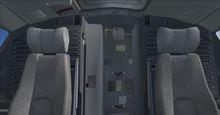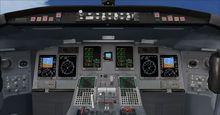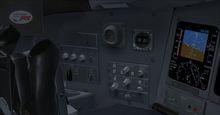 FILE INFORMATION
Version1.1

Rating

Size 128 MB

Downloads 40 620

License Freeware

VC3D Virtual Cockpit

Format Native FSX / P3D format

Auto-install Installer version 10.5

Bombardier CRJ-200 Full Pack is compatible with Prepar3D v1 up to Prepar3D v5 and FSX-Steam as well as FSX (all versions)

Author : Rikoooo, Mitsushi Yutaka (Project OpenSky), David Hoeffgen (VC), Christoffer Peterson (Sounds), improved by Simon Kelly
Share this with your friends:
---