F-16 Fighting Falcon for FSX and P3D
Wonderful add-on converted to work perfectly with FSX and P3D, modeling by Kirk Olsson is remarkable. This model (Viper) comes with 22 textures and 4 models. Afterburner effect and animated parts are present, custom sounds, gauges, virtual cockpit, HUD, 2D Panel.
The General Dynamics F-16 Fighting Falcon is a multirole fighter developed by the United States during the 1970s Ordered by more than 20 countries, built under license in Turkey, South Korea and a group of four countries NATO F-16 in 2013 is the fighter most used in the world, according to one estimate, 2,309 aircraft in service in 2012 or 15% of all combat aircraft in the world . 4 500th copy was delivered in April 2012 and production is expected to continue at least until 2017 for export. (Wikipedia)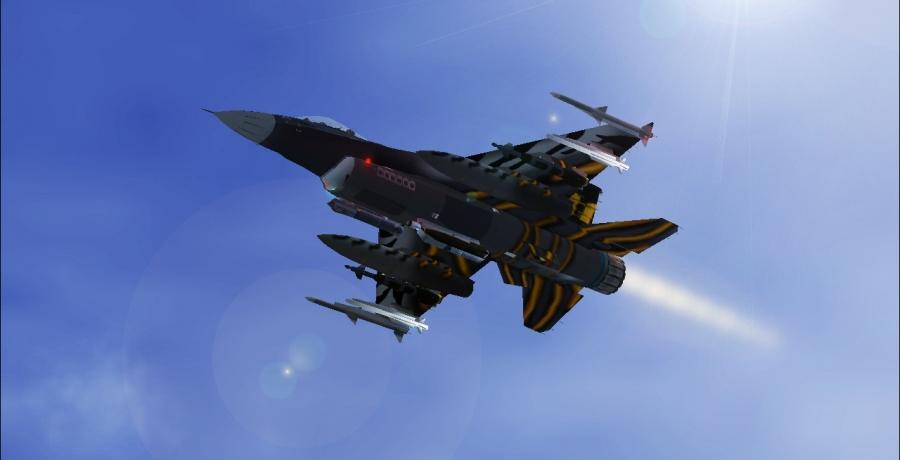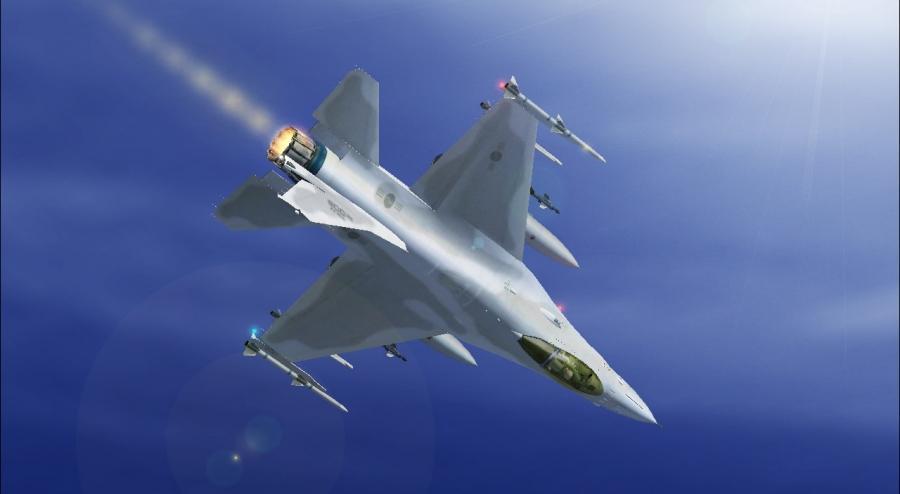 Quick takeoff :
1. Fully extend flaps (F8).
2. Activate parking brake and push throttle to full power. Hold brake for 2-3 seconds (to build up power).
3. Release brake and rotate at 125-135 knots.
Landing
:
1. Reduce speed to 340 knots with airbrake (/).
2. Extend Flaps to full (F8). Adjust speed with throttle and airbrake to stay on glide slope.
3. Approach runway around 200 knots.
4. Just before the runway at about 165 knots extend airbrake (/), pitch nose up
and increase throttle to slow descent.
5. Cut throttle and touchdown between 145-155 knots.
6. Hold positive nose pitch until speed has been reduced to between 130-140 knots.
Then slowly lower the nose and apply brake between 100-120 knots.
FILE INFORMATION
Rating

Size 76 MB

Downloads 78 176

License Freeware

VC3D Virtual Cockpit

FormatPort-Over - Not compatible P3Dv4+

Auto-install Installer version 2

F-16 Fighting Falcon is compatible with Prepar3D v1 and FSX-Steam as well as FSX-SP2

Author : Kirk Olsson
Share this with your friends:
---