Mil MI-6 Hook Helicopter for FSX and P3D
Mil MI-6 Hook for FSX and P3D. Included in this package is a VC with a full 3D cabin and a functional 2D panel. The 2D panel, originally created by Vladimir Zhyhulskiy. The opening of the front and rear doors, rear ramp and engine hoods works. The Heli-trim is functional, it will be very valuable for your winching missions.
In addition, it is strongly recommended to perform take-offs/landings with taxiing. Loading vehicles around the helicopter on the ground does not work.
This package contains 3 categories of Mi-6: military version, civilian version, firefighter version + winching bonus.
NOTE: Open the 2D panel to turn on the VC instruments before flight.
A little history
The Mil Mi-6, is a heavy transport helicopter of Soviet manufacture whose prototype made its first flight in 1957. Flight tests of the Mi-6 ended successfully in December 1962. The report made by the Russian government stipulated clearly that it was the largest helicopter in the world (42m long). Its performance exceeded that of all Soviet helicopters in service thanks to its turbines and also in terms of payload capacity. The Mi-6 can carry up to 70 equipped soldiers or 120 passengers in the civilian version.
The Mi-6 was officially entered into the inventory of the Soviet Air Force in 1963. A civilian passenger-carrying version was developed for Aeroflot. In 1965, the civilian Mi-6 made its first appearance abroad at the Paris Air Show. Following this, NATO assigned the nickname "Hook" to the device.
The first military operation of the Mi-6 took place on the night of August 21, 1968, when several of these helicopters accompanied by Mi-4 landed on the tarmac of the Prague-Ruzyne airport to participate in the invasion of Czechoslovakia. . During the war in Afghanistan, the Mi-6 regularly flew at an altitude of 6000m to escape fire from the ground. During this conflict, they were used almost exclusively for transport operations, and exceptionally for assaults. The Mi-6s were also the first to take part in the dropping of sand and other materials to stop the reaction following the explosion of the Chernobyl nuclear power plant on April 26, 1986. Most Mi-6s were replaced by the Mi- 26 in the 1990s.
Screenshots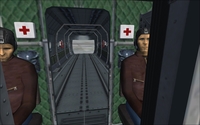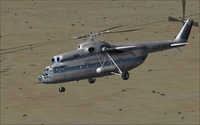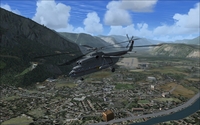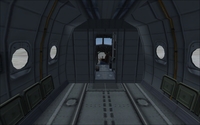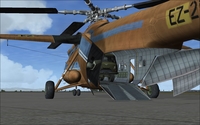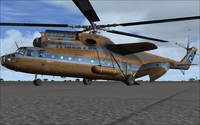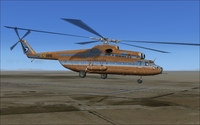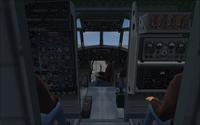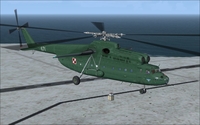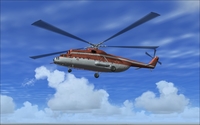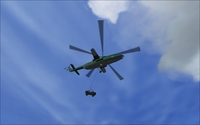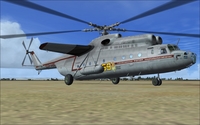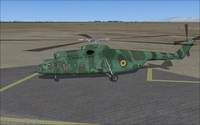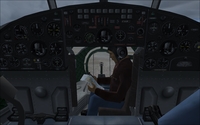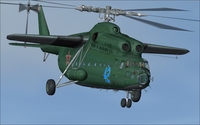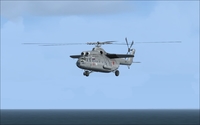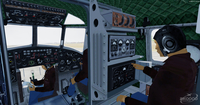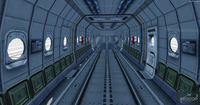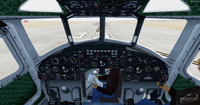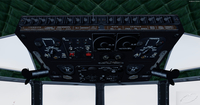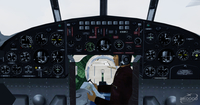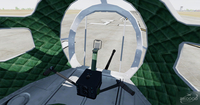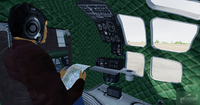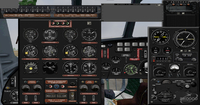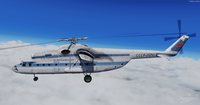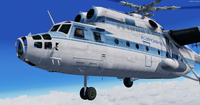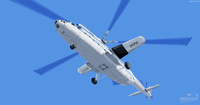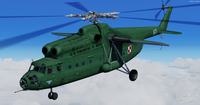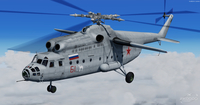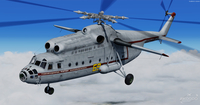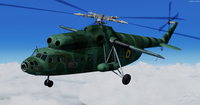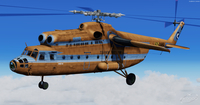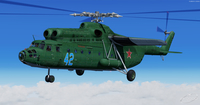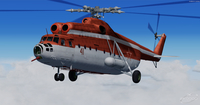 FILE INFORMATION
Version1.0

Rating

Size 38.3 MB

Downloads 3 232

License Freeware

VC3D Virtual Cockpit

Format Native FSX / P3D format

Auto-install Installer version 10.5

Mil MI-6 Hook Helicopter is compatible with Prepar3D v1 up to Prepar3D v5 and FSX-Steam and FSX-Acceleration as well as FSX-SP2

Author : Original model by Vladimir Zhygulskiy, update by LLS, package by Zhirnyy Ublyudok
Share this with your friends:
---