Boeing 737-200 Mega Pack for FSX and P3D
BlueWings Simulations is pleased to present the Boeing 737-200! With revised VC, improved textures and custom gauges, realistic GPWS, more camera views, custom sounds and 81 liveries. It will bring you a whole new experience.
Tested on Prepar3D v4.5. It should work with FSX:SE and SP2, and P3D v1-5 as well.
Features :
- 81 liveries
- Revised VC with custom gauges
- Realistic GPWS
- Crash bug under P3D v4-5 fixed by Rikoooo
- Transparency of the cockpit in exterior view corrected by Rikoooo
List of liveries (81)
Air Florida N62AF
Delta Old
PSA
United airlines Friend Ship
United airlines Tricolor
American Airlines
Western Silver
Continental N-7357F
AmericaWest
AmericaWest
Aloha Flower Scheme
USAir (First colors)
Frontier 60
Frontier NC-C
Piedmont Airlines OC
Piedmont Airlines NC
Southwest Canyon blue V2
Southwest Canyon blue V2
People Express
PSA Old Colors
T-43A USAF
Nasa
Alaska Airlines
"Ameristar Air Cargo"
Braniff
Pan AM Clipper Schonberg
Federal Express
COPA
El Al Israel Airlines
AVIANCA COLOMBIA OLD COLOR
Lufthansa Koblenz
Air Portugal
Aloha Old Colors
Vaspex
Condor D-ABHD
Eastern Provincial
Egypt Air
Ethiopian
Iraqi Airways YG
Aerlingus old colors
Malev HA-LEK
Malaysian New colors
Malaysian-Singapore
Singapore Airlines
Western Old Colors
British Airways Experimental Livery
South African Airways Old
Aloha Airlines
Air New Zealand O.C.
SOUTHERN WINDS/ZYX
Sabena
Britannia Photoreal
Ryanair Ready to Go
Ryanair Photoreal
Ryanair 'Hertz' Photoreal
Dragonair (1991)
Canadian
US Airways
Janet Airlines
Aviantca Columbia O/c
Hapag-Lloyd
All Nipon Airways II
EL-AL 4X-ABN
Braathens S*A*F*E V2 NC
Frontier 60
AEROLINEAS ARGENTINAS (2010)
Air New Zealand V2
Ryanair Jaguar
Air Lingus St. Cormac
Air California
BAHAMAS
Air Cal
Air France F-GBYE
Delta Newer Colors V2
Arkia
Maersk Air
Britannia G-BGYL
737-200 VIASA YV-115C
Aviacsa
People Express
British Airways Landor V.2
Vasp
Screenshots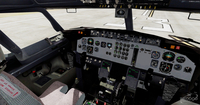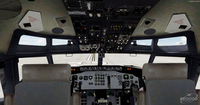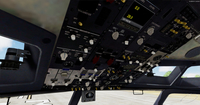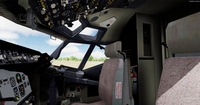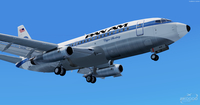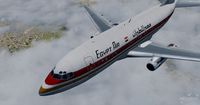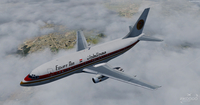 FILE INFORMATION
Version1.02

Rating

Size 202 MB

Downloads 6 293

License Freeware

VC3D Virtual Cockpit

Format Native FSX / P3D format

Auto-install Installer version 10.5

Boeing 737-200 Mega Pack is compatible with Prepar3D v1 up to Prepar3D v5 and FSX-Steam and FSX-Acceleration as well as FSX-SP2

Author : Exterior model by Eric Cantu - Interior model by Alejandro Rojas Lucena (FSND) - Sounds by SkyHighSimulations - Custom gauges, GPWS sounds and assembling by BlueWings Simulations
Share this with your friends:
---