Boeing KC-135 Stratotanker Package for FSX and P3D
A complete package for FSX/SP2 (tested by Rikoooo and compatible with Prepar3D v4.5) with full VC panel, and boom compartment. Optimized for multiplayer with animated boom's, and camera views for ariel refueling. Contains the standard refueling boom, boom with drogue attachment, and the MPRS system on the R model. Recommend adding In-Flight Refueling Gauge for FSX by
Andy Niko and Jivko Rusev
to your favorite aircraft.
The Boeing KC-135 Stratotanker is an aerial refueling military aircraft. It was the US Air Force's first jet-powered refueling tanker replacing the KC-97 Stratotanker. Like its sibling, the Boeing 707, the KC-135 was derived from the Boeing 367-80 jet, which was commonly called the "Dash-80". It was initially tasked to refuel strategic bombers but was used extensively in the Vietnam war and later conflicts such as Desert Storm to extend the range and endurance of both Air Force and Navy tactical fighters and bombers. Serving with the United States Air Force since June 1957, The last KC-135 was delivered to the Air Force in 1965.
All KC-135's were originally equipped with Pratt & Whitney J-57-P-59W turbojet engines. In the 1980s the first modification program retrofitted 157 tankers with the Pratt & Whitney TF-33-PW-102 turbofan engine. The modified tanker, designated the KC-135E, was 14% more fuel-efficient than the KC-135A. The second modification program retrofitted 500 aircraft with new CFM56. The modified tanker, designated KC-135R (modified KC-135A or E) or KC-135T (modified KC-135Q), is 25% more fuel-efficient than with the previous engines.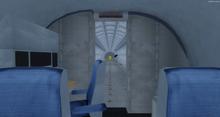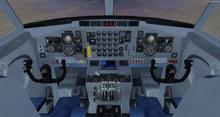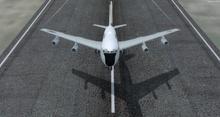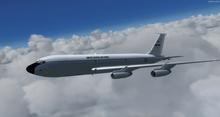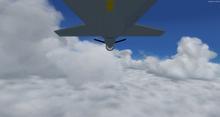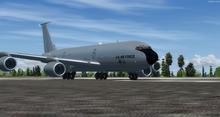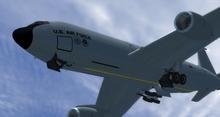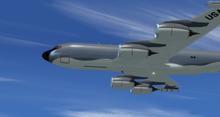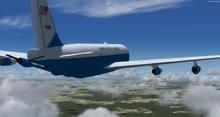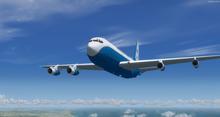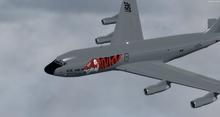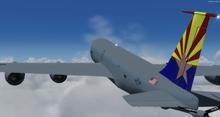 FILE INFORMATION
Version1.0

Rating

Size 295 MB

Downloads 23 009

License Freeware

VC3D Virtual Cockpit

Format Native FSX / P3D format

Auto-install Installer version 10.5

Boeing KC-135 Stratotanker Package is compatible with Prepar3D v1 up to Prepar3D v5 and FSX-Steam and FSX-Acceleration as well as FSX-SP2

Author : Gary D. Shetter III
Share this with your friends:
---