Boeing 737-MAX8 Multi-Livery for FSX and P3D
Video presentation
The Boeing 737-MAX8 is back on Rikoooo! Are you ready to fly this fabulous plane? It is with the permission of its creator Hiroshi Igami (TDS) that we offer this superb package including 41 repaints. Included with the default virtual cockpit of the FSX 737-800 (there is no 3D 737-MAX freeware cockpit at the moment) modified by Alejandro Rojas Lucena / FSND and Panel V2 improved by Philippe Marion, a sound set for the CFM International LEAP-1B engines created by
k-akai.blogspot.com
and many other improvements that make this package the best Freeware pack for 737-MAX8. Full manuals and documentation included.
The Boeing 737 Max is the fourth generation in the 737 family of aircraft built by Boeing Commercial Airplanes, based on the 737 Next Generation, which it is to replace. The main modification is the installation of larger and more efficient CFM International LEAP-1B engines. Others concern the airframe and the flight controls. The first flight of the 737 Max took place on April 13, 2017, 50 years after the first flight of the 737. By October 2014, Boeing had received a total of 2,326 firm orders for the 737 MAX. For technical reasons directly related to the engines, Boeing has suspended its test flights, even anticipating delivery delays. However, on May 16, 2017, it delivered the very first copy to the Malaysian airline Malindo Air, with a single day delay compared to the initial schedule. Wikipedia source.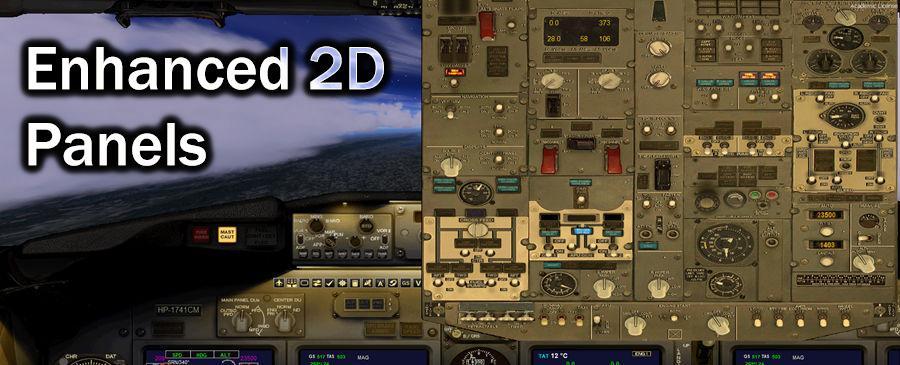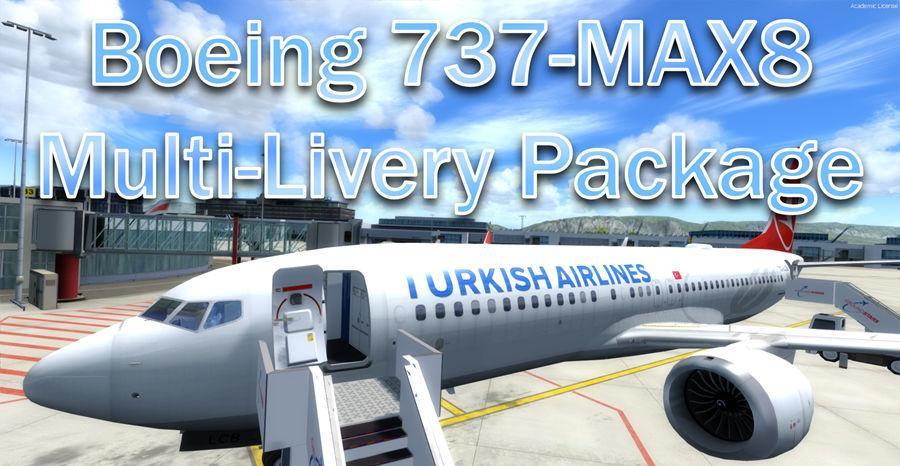 The VC is the Alejandro Rojas Lucena / FSND fantastic revised Boeing 737-800 VC model. This VC model includes working wipers (right mouse click on switch) with rain effect. Switches for LCD Screens, EICAS, PFD, MFD. Auto-brake switch. Opening pilots window. Lights switch cabin. Realistic integrated FMC.
More realistic day and night VC textures, with further updates by Philippe Marion, including 5 VC camera views, adding Autopilot (centered) and jump-seat, to First officer, Center console and Overhead. Also features a new XML Radio stack in the VC to replace the old FS9 B737-400 gauge.
Fully working Auto-brake, Fully working Auto-taxi, working Autopilot annunciator panel, fixed Warning / Caution annunciator panel, fixed Flaps Transit and Extended annunciator lights, Anti-skid switch., VSpeed, Altitude Callout. Ground service and lights deployment (use the
Utility
panel), auto-trim gauge (atrim.cab)
List of repaints with names of creators
Boeing House Colors : Carlos Eduardo Salas
AeroMexico : Emmanuel Duarte (C&E Designs)
Air Canada New Livery : Alex Williams - FSSRepaints
Air Canada : Carlos Eduardo Salas
Air China : Alex Williams
Air Europa : Pascal Disch
Air Jamaica : Alejandro Magadan
Amercian Airlines : Stian Svensen
British Airways : Stefan Bree
BlueWings (Thailand) : Joerg Zeitschel
Batik Air : Torsten Märtke
Condor "Sunny Heart" : Pascal Disch
Copa Airlines : Alejandro Magadan
Corendon Airlines : Stefan Bree
Eastern Airlines : Alejandro Magadan
FlyDubai : Stefan Bree
Tudor Investment Corp : Alejandro Magadan
Garuda Indonesia : Benedictus Nathaniel Rusdianto
Gol Linhas Aereas : Alejandro Magadan
Iberia Airlines : Alejandro Magadan
Icelandair : Sean Kneppers

KLM Royal Dutch Airline : Sean Kneppers
Kulula.com : Carlos Eduardo Salas
LOT Polish Airline : Stefan Bree
LOT Polish Airline 2 : Stefan Bree
Lufthansa : Aviv Leor
Norwegian : Stian Svensen
Okay Airways : Stefan Bree
BBJ (N329BJ) : Joerg Zeitschel
BBJ (VP-CMA) : Joerg Zeitschel
Ryanair : Pascal Disch
Scat Airlines : Torsten Märtke
Silkair : Carlos Eduardo Salas
SOUTHWEST New Colors : Steve McBee
Turkish Airlines : Steve McBee
United Airlines : Carlos Eduardo Salas
TUI Airlines : Christoph Plank
Transavia : Sean Kneppers
Hainan Airlines : Lingyuan He
Shanghai Airlines : Lingyuan He
Siberian Airlines (S7) : Gus Rodriguez
Tips
By default, auto-trim gauge is on, which make takeoff easier. If you want a more realistic behaviors, you can remove or rename the gauge
atrim.cab
which is inside the folder "panel.wide" (\SimObjects\Airplanes\Boeing 737-MAX8 Multi-Livery\panel.wide)
Now before takeoff: Set your trim UP from +2° to +4°
otherwise you won't be able to takeoff
, plus minimum 5° of flaps. Rotate about 140 knots to a 12-15° pitch.
Short fields require more flaps, maximum 15°.
Display the Utility panel
| | |
| --- | --- |
| Prepar3D | FSX - FSX-STEAM |
| | |
Light Management Panel

Ground Service Utility Panel 1

Ground Service Utility Panel 2

Panel for Push-Back and Dynamic GSU

Takeoff Panel (VSpeed)

SCREENSHOTS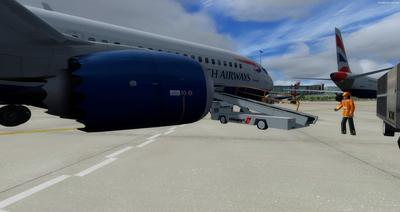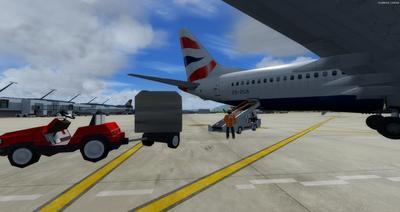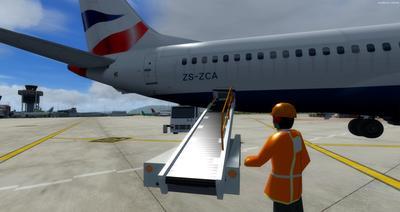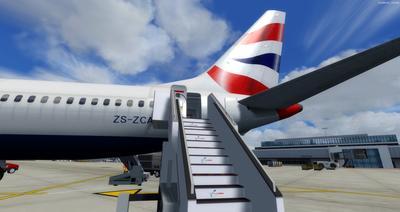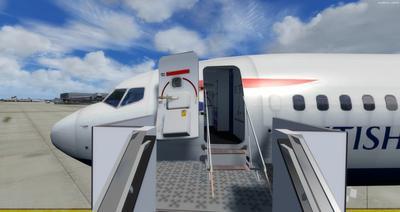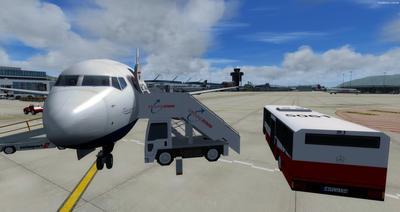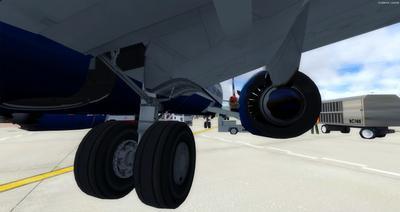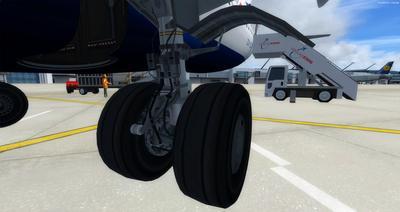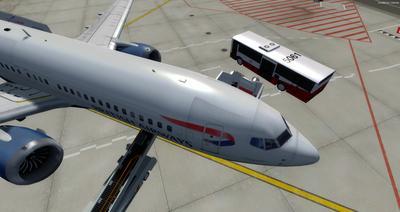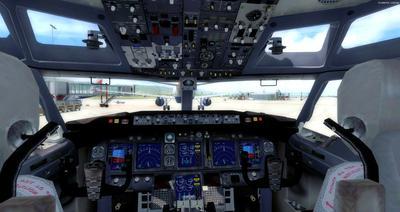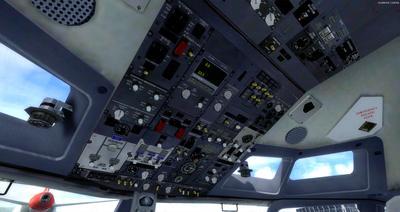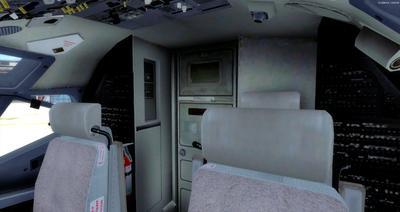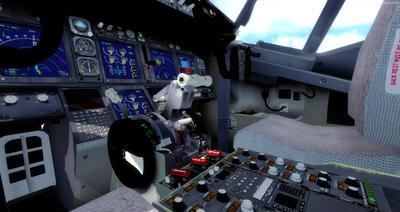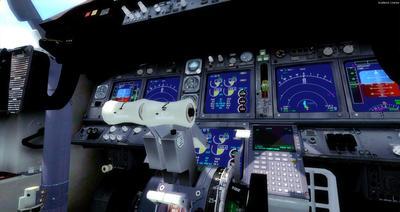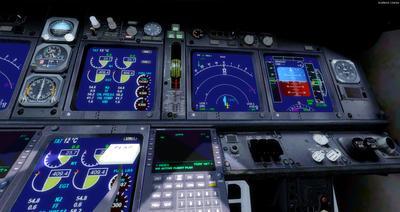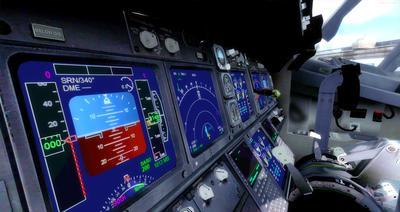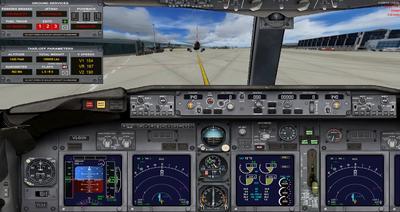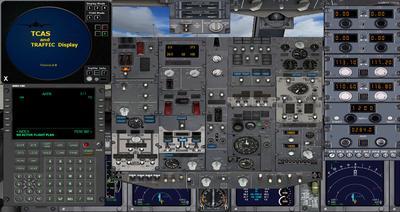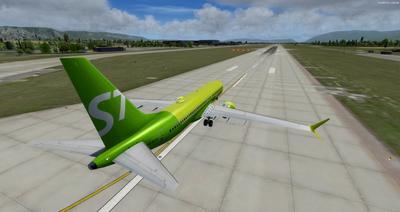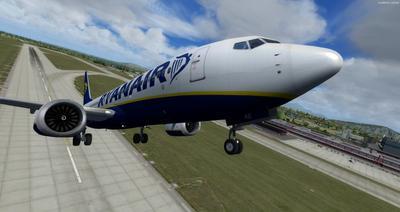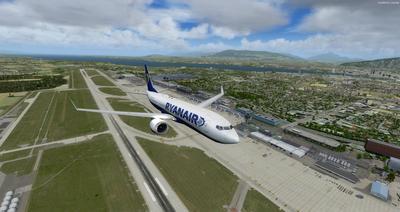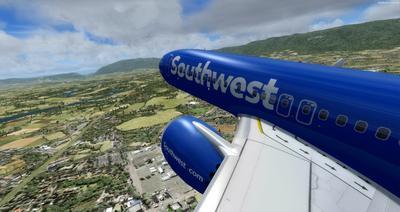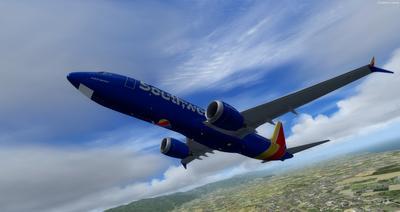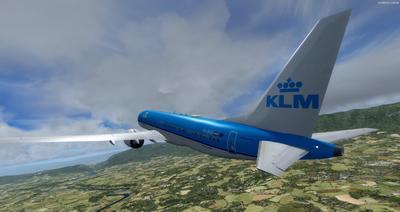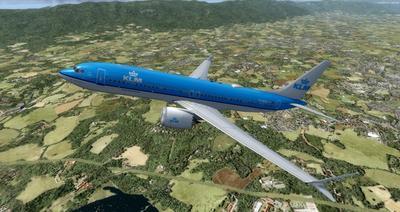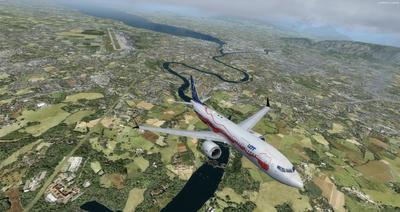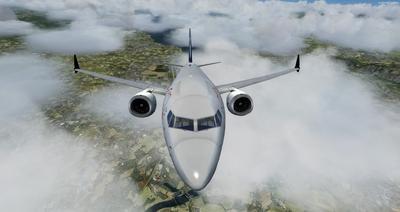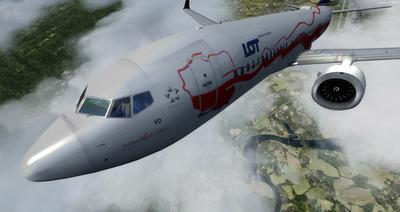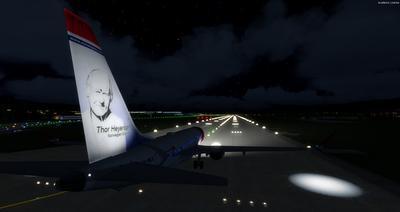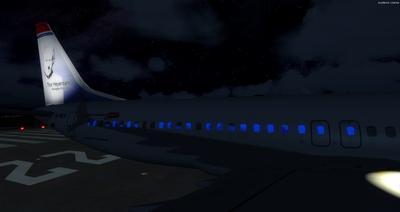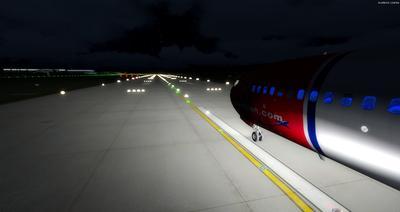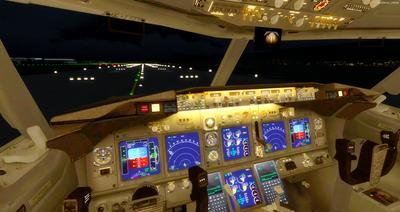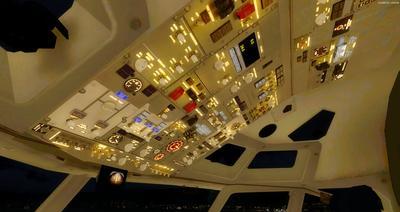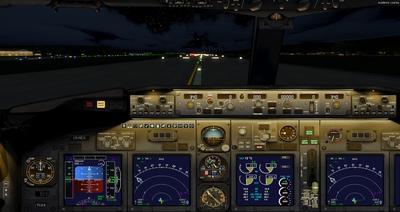 FILE INFORMATION
Version1.03

Rating

Size 207 MB

Downloads 78 645

License Freeware

VC3D Virtual Cockpit

Format Native FSX / P3D format

Auto-install Installer version 10.5

Boeing 737-MAX8 Multi-Livery is compatible with Prepar3D v1 up to Prepar3D v5 and FSX-Steam as well as FSX (all versions)

Author : Model by Hiroshi Igami (TDS). Reworked 2D Panels and VC by Philippe Marion. CFM LEAP sounds package by k-akai.blogspot.com. Package made by Rikoooo
Share this with your friends:
---