Boeing 787 Family + Virtual Cockpit for FSX and P3D
Message from Erik BENDER (Rikoooo): After five months of production I am pleased to present a
new virtual cockpit
. This is the Boeing 787. This cockpit is the most advanced of all (in the Freeware category) and is based on MagKnight's 3D assets (see
permissions
section). But not only, it's also a complete package. Indeed, I have merged the 3D models of the Boeing 787-8 / -9 / -10 GEnx from TDS hence the name "Family".
In a few words, I present the Boeing 787 "all inclusive version" ready for immediate departure.
Everything is pre-programmed for you, the VC is 100% integrated with the TDS B787s. I have rewrote all the XML gauges to make them compatible, I have created all the animations of the virtual cockpit, every switch, every lever, every button, every function. I have tested and modified the FDEs of each aircraft to match the B787 flight model. I have added 54 high quality liveries that I have configured one by one. And, much more!
If you liked this download, please consider supporting us by subscribing to the Jumbo offer or by making a donation, thank you so much.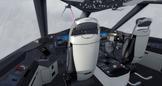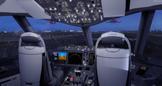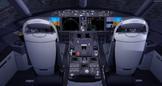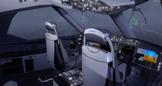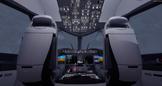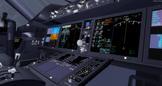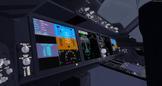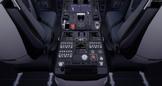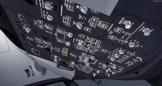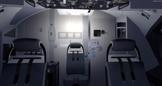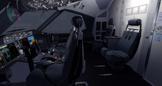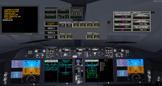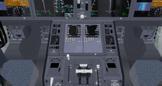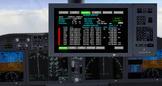 What is included ?
A new virtual cockpit for the Boeing 787 (one native FSX version and one native Prepar3D v4 version)
Three exterior models (Boeing 787-8 / -9 / -10) integrated with the cockpit
54 upgraded liveries with 3 exclusive Rikoooo liveries.
Authentic sounds for B787 GEnx by kairi Akai http://k-akai.blogspot.com/
Custom gauges, GPS, GPWS sounds and alarms, switch sounds, Pushback Panel, MLW calculator, GSU Panel and Lighting Panel.
22 custom views (co-pilot view, jump-seats view, Overhead Panel view, wing views, engine views, landing gear views, etc.).
Enhanced FDE for better stability and balance (no more pitch nose)
AES, Intelliscene and GSX configuration files
TDS 787 public painter kit
Virtual cockpit user manual and B787 manual (the files are in the Documents folder)
Note that there is no 2D panel. But, you can fly without any problem in virtual cockpit mode because I integrated pop-up windows for the fundamental avionics.
Be careful, there are two versions to choose from during the installation:
- Either a version optimized for FPS i.e. without aeronautical charts on MFD and PFD screens (no navigation information), so everything will be displayed on the GPS.
- Or a normal version, but can have a considerable impact on FPS, depending on the power of your computer.
FPS = Frame rate per second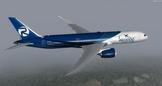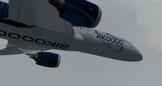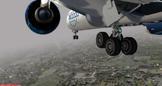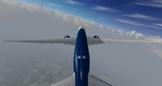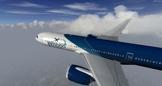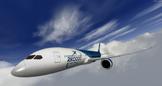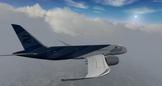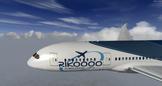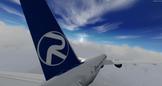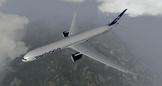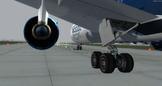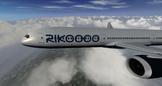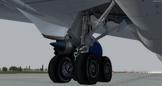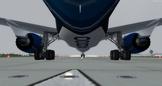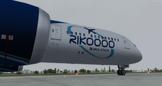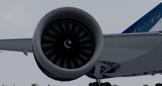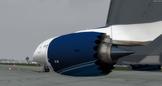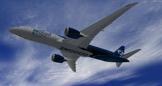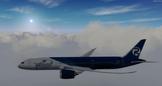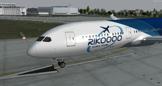 A new gauge for the GPS
This new gauge carries out pretty much all the functions of the GPS 500 with many additional
features added. Some of the new features are:
Tuning of ILS frequencies (no more map lookups)
Auto Tuning to VORs and NDBs
Selectable tuning to VORs and NDBs
Nearest Airports, VORs, NDBs, and Intersections can be searched to any number
High resolution terrain Maps with terrain shadowing
Other aircraft display (TCAS)
TAWS Map
Flight Plan Map
Uncluttered Maps with selectable overlays
Detailed Flight Plan
Easy navigation between pages
Approach selected and activated with two mouse clicks
Localiser and Glideslope Nav aids
Direct-to feature
Background colour
Runway lists
Movable map
Approach Transition selection
Although this gauge is not based on any real gauge it is meant to have a similar look and feel
to the interactive synoptic displays on the Boeing 787.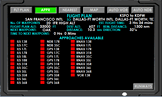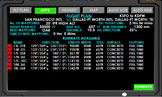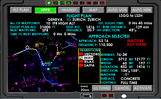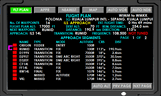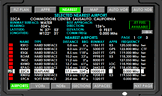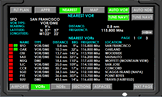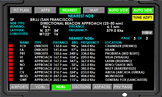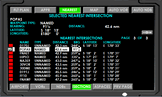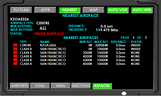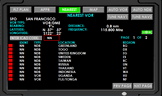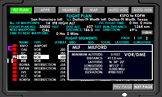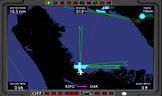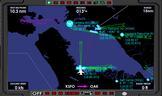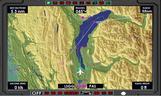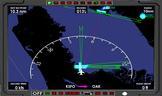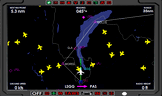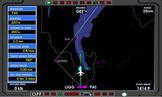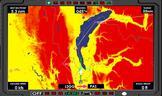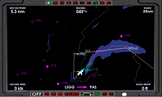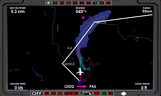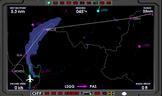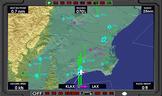 Permissions received for this project
With permission from Hiroshi Igami (TDS) creator of the exterior models
With permission to use assets from Mariano Gonzalez (MagKnight) from X-plane (freeware version 05.2)
With permission to rewrite all 787 2d gauges from Gavin Munro (b787v21.zip)
With permission to use all repaints from Carlos Eduardo Salas
The project contributors
This project would never have been possible without these contributors. Many thanks to :
Gavin MUNRO for his wonderful 2D panel and for helping me to program XML gauges.
Hiroshi IGAMI for helping me with the 3D virtual cockpit, textures and many explanations
Ken WEBBER for high definition VC textures and Rikoooo liveries
Oniel BLACK for helping me with 3DS Max and the creation of some animations
Mariano GONZALEZ for giving me the permission to use his FREEWARE assets from B787 for X-Plane.
Carlos Eduardo SALAS for allowing me to use his liveries in my package, thanks also to the other creators for the liveries I didn't include.
Hiroaki Itoh for helping me debug errors and for testing the aircraft flight model and virtual cockpit systems.
List of the present liveries
=== Boeing 787-8 ===

Rikoooo Livery 1
United Airlines
Thomson Airways
Royal Air Maroc
Kenya Airways
Jetstar Airways
Japan Airlines "Ghibli Jet"
Hainan Airlines
Ethiopian Airlines
Jetairfly
China Southern Airlines
Air India
Aeromexico
Oman Air
United Arab Emirates
Xiamen Air
Royal Jordanian
Qatar Airways
Japan Airlines
China Southern B-2725
Arke
Air India star Alliance
Air Canada
Azerbaijan Airlines
American Airlines
Air Austral
=== Boeing 787-9 ===

Rikoooo Livery 2
Air France
United Airlines
Saudi Arabian Airlines
KLM PH-BHC
Hainan Airlines
Vietnam Airlines
Japan Airlines
American Airlines
Etihad Airways
Air Canada
=== Boeing 787-10 ===

Rikoooo Livery 3
KLM
United Airlines
Fly Emirates
Etihad Airways
Eastern Airlines
American Airlines
FILE INFORMATION
VersionStable 1.1

Rating

Size 511 MB

Downloads 80 685

License Freeware

VC3D Virtual Cockpit

Format Native FSX / P3D format

Auto-install Installer version 10.5

Boeing 787 Family + Virtual Cockpit is compatible with Prepar3D v1 up to Prepar3D v5 and FSX-Steam as well as FSX (all versions)

Author : VC assets by Magknight and conversion by Rikoooo. XML Gauges based on Gavin Munro. Exterior model by Hiroshi Igami (TDS). 787 GEnx Soundset by Kairi Akai. Rikoooo Liveries by Ken WEBBER. Others liveries by Carlos Eduardo Salas
Share this with your friends:
---