Airbus A300B1 / B2 / B4 for FSX and P3D
Beautiful high-quality reproduction of Airbus A300 B1, B2, and B4. The virtual cockpit is sublime, included with 10 liveries (like ZERO-G) and custom sounds.
Variants
A300B1
Only two were built: the first prototype, and a second aircraft which was leased in November 1974 to Trans European Airways (TEA). TEA instantly subleased the aircraft for six weeks to Air Algérie. It has accommodation for 300 passengers (TEA) or 323 passengers (Air Algérie) with a maximum weight of 132,000 kg and two General Electric CF6-50A engines of 220 kN thrust.
A300B2
The first production version. Powered by General Electric CF6 or Pratt & Whitney JT9D engines (the same engines that powered the Boeing 747-100, "the original jumbo jet") of between 227 and 236 kN thrust, it entered service with Air France in May 1974. The prototype A300B2 made its first flight on June 28, 1973 and was certificated by the French and German authorities on 15 March 1974 and FAA approval followed on May 30, 1974. The first production A300B2 (A300 number 5) made its maiden flight on 15 April 1974 and was handed over to Air France a few weeks later on May 10, 1974. The A300B2 entered revenue service on 23 May 1974 between Paris and London.
* A300B2-100: 137 Metric Ton MTOW
* A300B2-200: 142 Metric Ton MTOW, with Krüger flaps, first delivery to South African Airways in 1976
* A300B2-300: increased Maximum Landing Weight/Maximum Zero Fuel Weight
A300B4
The major production version. Features a center fuel tank for increased fuel capacity (47,500 kg). Production of the B2 and B4 totaled 248. The first A300B4 (the 9th A300) flew on 25 December 1974 and was certificated on 26 March 1975. The first delivery was made to Germanair (which later merged into Hapag Lloyd) on 23 May 1975.
* A300B4-100: 157.5 Metric Ton MTOW, first delivery to Germanair in 1975.
* A300B4-200: 165 Metric Ton MTOW, first delivery to Hapag-Lloyd Flug in 1980
* A300B4-200FF: An A300 with a "forward-facing" crew compartment. The world's first 2-crew widebody airliner. Includes some of the A310's and A300-600's digital avionics. First saw service with Garuda Indonesia in 1982, further customers were VASP, Tunisair, Kar-Air/Finnair and MNG Airlines.
* A300B4-600: Referred to as the A300-600. See Below.
* A300C4: Convertible freighter version, with a large cargo door on the port side. First delivered to South African Airways in October 1982.
* A300F4-203: Freighter version of the A300B4-200. First delivery occurred in 1986, but only very few were built as the A300F4-200 was soon replaced by the more capable A300-600F (official designation: A300F4-600F).
Source : Wikipedia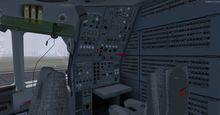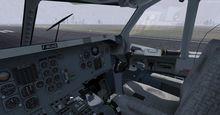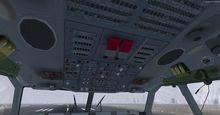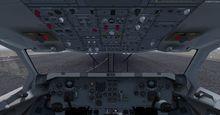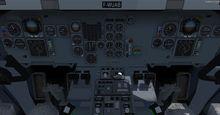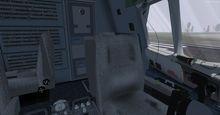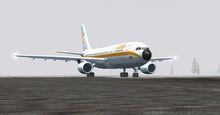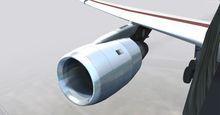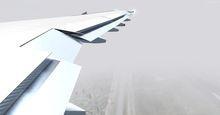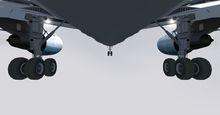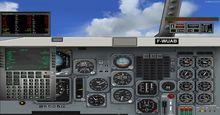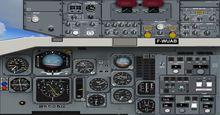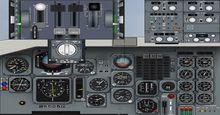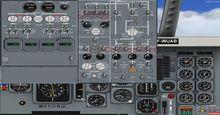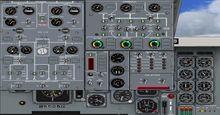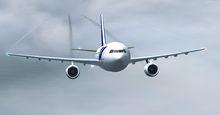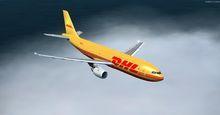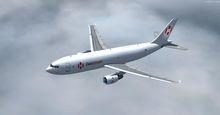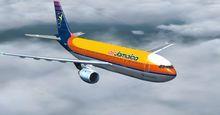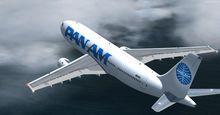 FILE INFORMATION
Rating

Size 63.6 MB

Downloads 54 330

License Freeware

VC3D Virtual Cockpit

Format Native FSX / P3D format

Auto-install Installer version 10.5

Airbus A300B1 / B2 / B4 is compatible with Prepar3D v1 up to Prepar3D v5 and FSX-Steam as well as FSX (all versions)

Author : Thomas Ruth, Sounds by Dennis Vormberge
Share this with your friends:
---