Easyjet Fleet v1.0 for FSX and P3D

Rikoooo presents complete fleet Easyjet version 1.0 for Flight Simulator X (FSX) SP2 or Acceleration and Prepar3D (P3D) compatible with Windows XP / Vista / 7 / 8 +
This package is composed of several models and repaints in provenances of different authors, the list of authors is available via the installer. A big thank you to them to provide us quality Freeware
Take control of the old Boeing 737-300 (No VC) included with five repaints + full 2D Panel
The Boeing 737-700 (with VC) + Advanced cockpit by Alrot + wipers
The Airbus A319-111 (with VC) included three repaints including ​​special serie "Unicef" + Special Pack + A319 V3 + blue LED,

the plane starts engines and lights off

, READ THE MANUAL
The Airbus A320-200 (with VC) with three repaints included with the 200th special edition orange + Special Pack + A320 V3 + blue LED,

the plane starts engines and lights off

, READ THE MANUAL
And the Easyjet bus with two repaints, it can even fly!
Thank you to François Doré for Airbus edition special V3 A319/A320 adapted to this pack. This makes Airbus very realistic.
All aircraft correspond to those currently used by Easyjet, apart from Boeing that have recently been removed from the fleet. The sounds of the engines have been carefully selected to match the true model. Includes sound effects from passengers if accident.
Wikipedia
EasyJet Airline Company Limited (styled as easyJet; LSE: EZJ) is a British airline headquartered at London Luton Airport. It is the largest airline of the United Kingdom, measured by number of passengers carried, operating domestic and international scheduled services on over 600 routes in 32 countries. The parent company, EasyJet plc, is listed on the London Stock Exchange and is a constituent of the FTSE 100 Index as of 18 March 2013. As of 7 March 2013, it employs "over 8,000 people", based throughout Europe but mainly in the UK.
EasyJet has seen rapid expansion since its establishment in 1995, having grown through a combination of acquisitions and base openings fuelled by consumer demand for low-cost air travel. The airline, along with subsidiary airline EasyJet Switzerland, now operates over 200 aircraft, mostly Airbus A319. It has 23 bases across Europe, the largest being Gatwick. In 2012, EasyJet carried over 50 million passengers and is the second-largest low-cost carrier in Europe, behind Ryanair.
EasyJet was featured in the television series Airline broadcast on ITV which followed the airline's operations at London Luton and later at other bases.
Airbus A319/A320 Serie Special V3 by François Doré : Panel version 3.05 from 24 june 2012

More info : https://www.rikoooo.com/fr/forum/154/33764
See manual Airbus A319 V3 in English :
https://www.rikoooo.com/images/public/rikoooo-62/EasyJet_Fleet_FSX__P3D/User_manual_PA_319_FD_Special_Version_V3.pdf
See manual Airbus A320 V3 in English :
https://www.rikoooo.com/images/public/rikoooo-62/EasyJet_Fleet_FSX__P3D/User_manual_PA_A320_FD_Special_Version_V3.pdf
Airbus A319 & A320 cockpit blue LED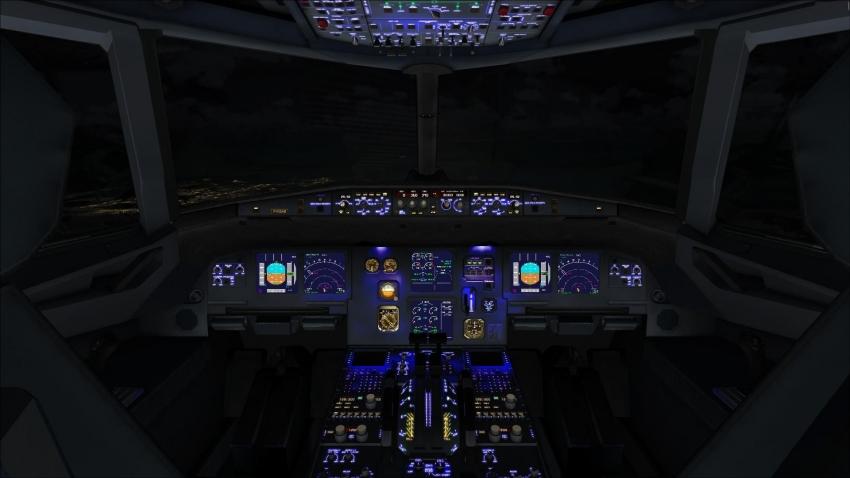 FILE INFORMATION
Rating

Size 188 MB

Downloads 112 555

License Freeware

FormatPort-Over - Not compatible P3Dv4+

Auto-install Installer version 2

Flotte Easyjet v1.0 is compatible with Prepar3D v1 up to Prepar3D v3 and FSX-Steam as well as FSX (all versions)

Author : Multiples Auhtors - See in package
Share this with your friends:
---