Aermacchi M-346 Master P3Dv4 & P3Dv5
This is a high-quality add-on that used to be paid but is now free for everyone's enjoyment, thanks to Dino Cattaneo.
The Alenia Aermacchi M-346 Master is a transonic twin-engine military training aircraft. Originally co-developed with Yakovlev under the name Yak/AEM-130, the partnership was dissolved in 2000, and Alenia Aermacchi subsequently developed the M-346 Master separately, while Yakolev continued to work on the Yakovlev Yak-130. The first flight of the M-346 was made in 2004. This type of aircraft is currently operated by the air forces of Italy, Israel, Singapore, and Poland.
Features:
Detailed external and virtual cockpit models, with high-resolution textures and PBR effects.
Detailed texture sets, based on real-world aircraft, for the Italian Air Force, Polish Air Force, Singapore Air Force, Israeli Air Force, and the T-100 program.
Realistic HUD, MFD aircraft interface, and UFCP based on real-world flight manual.
Realistic and detailed procedures based on real-world flight manual.
Flight model with realistic performance and handling based on publicly available data.
The product is fully integrated with Vertical Reality Simulations Tacpack, and the following functions WILL NOT be available if Tacpack is not installed:

- Fire Control Radar (FCR)
- TFLIR imagery
- Loadout configurator (NOTE: without Tacpack, it is possible to manually change the loadout)
- Weapon functionality: AIM-9L, IRIS-T, LGB-12, training bombs, and rockets
- RWR functionality
- Release of flares/chaffs
Limited support for Sim Skunk Works vACMI (air-to-air missiles, LGB-12, and release of flares/chaffs).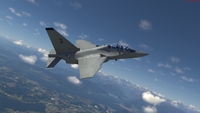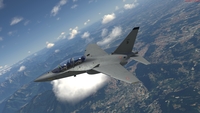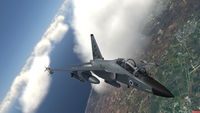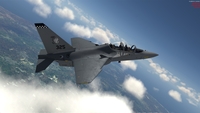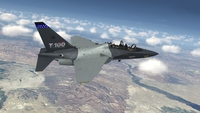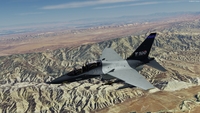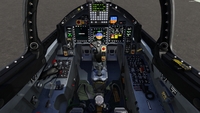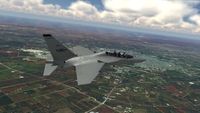 FILE INFORMATION
Version1.11

Rating

Size 156 MB

Downloads 728

License Freeware

VC3D Virtual Cockpit

Format Native Prepar3D v4 format

Auto-install Installer version 10.5

Aermacchi M-346 Master & P3Dv5 is compatible with Prepar3D v4 and Prepar3D v5 only

Author : Dino Cattaneo
Share this with your friends:
---