McDonnell Douglas F4 Phantom II for FSX and P3D
Excellent add-on for flight stimulators Prepar3D v1 to v5 and FSX (any version). This is a free add-on modeled by AlphaSim (now Virtavia) with native model and virtual cockpit for FSX / P3D.
Included with XML gauges, working HUD, dedicated cockpit sounds, TCAS, correct afterburner, engine heat, anti-skid, ground radar, full autopilot in VC, aircraft speeds as per documentation, Sonic Boom effect, tested AI Carrier configuration, extensive documentation, and 21 liveries.
Thanks to Flanker 256 for creating this package. For more information on the modifications made read the file Flanker256.txt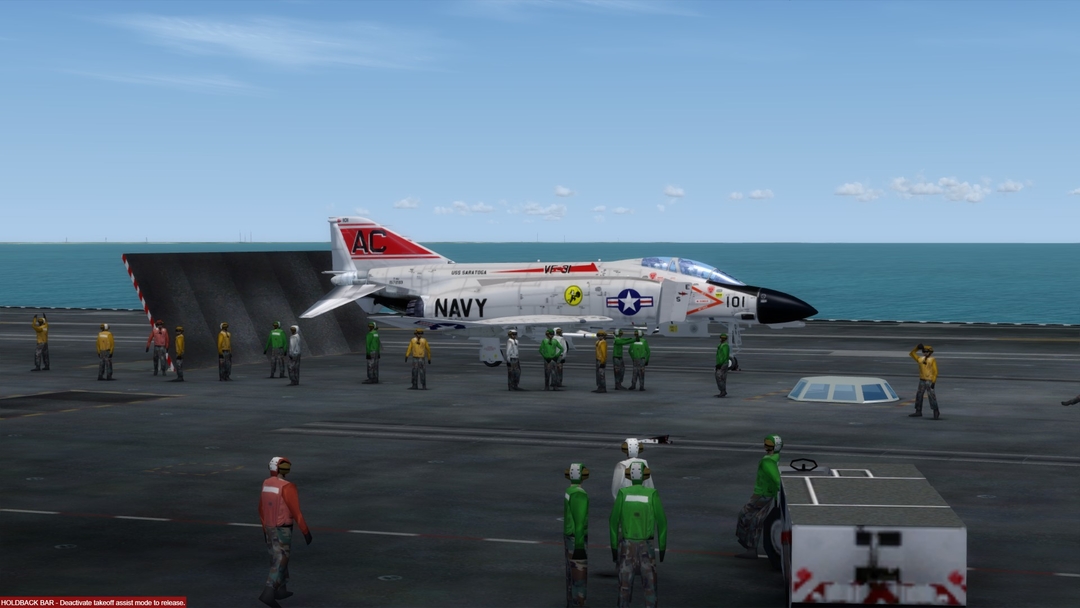 Liveries:
- VMFA-232
- VMFA-321
- USAF FO 67-680 (Dirty)
- VF-92 201NG
- 433rd TFS/8th TFW
- GAF 37+79
- VF-161 1966
- VMFA-351
- 366th TFW USMC
- VMFA-333 DN 10 1987
- IAF
- QF4 "Bloodhounds"
- F-4C VAQ-33 Firebirds (grey scheme)
- F-4C VAQ-33 Firebirds (white scheme)
- Iran Air Force
- 49th TFW
- VF-21 U.S.S. Midway 1965
- GAF 37+79 1982
- VF-31
- GAF 37+35 1992
- 32TFS, Soesterberg Wolfhounds
Animations:
Front canopy : shift-e
Rear canopy : shift-e-2
Tailhook - T key
Wingfold - F key
Drag chute - water rudder key (shift-W) Note, FG.1 has extendable nosewheel instead of drag chute.
Drag chute is visual only, no retardation.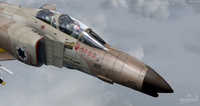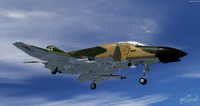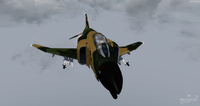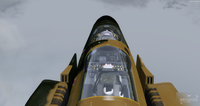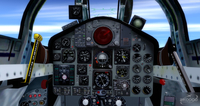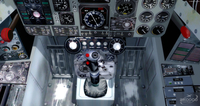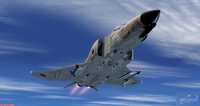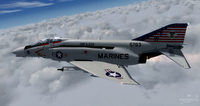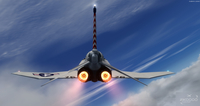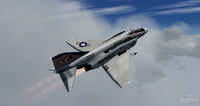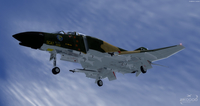 FILE INFORMATION
Version1.0

Rating

Size 241 MB

Downloads 5 326

License Freeware

VC3D Virtual Cockpit

Format Native FSX / P3D format

Auto-install Installer version 10.5

McDonnell Douglas F4 Phantom II is compatible with Prepar3D v1 up to Prepar3D v5 and FSX-Steam and FSX-Acceleration as well as FSX-SP2

Author : Models by AlphaSim. FSX native conversion by Y.T. (aka anon ?). Some work by Danny Garnier. Modifications by Flanker256. More modifications by Rikoooo
Share this with your friends:
---