Scheibe SF28 Tandem-Falke for MSFS 2020
The Scheibe SF 28 Tandem-Falke is a German motorcycle-glider which was designed by Egon Scheibe in 1970 and which first flew in May of the following year. This is an upgraded version of the Scheibe Falke with (as the name suggests) tandem seats rather than side-by-side as in the original Falke design.
This package includes the Scheibe SF 28 Tandem-Falke native model for MSFS 2020 with one livery, sounds, faithfully reproduced virtual cockpit, functional gauges, animations, flight model that matches the actual performance of the aircraft. This add-on is a work in progress, come back to this page from time to time to download the latest version.You can support the creator of this add-on with a donation on his
PayPal
.
Principle of the motor-glider
The glider, not having a thruster, depends on an auxiliary means such as a winch or a tow plane to ensure its take-off and its climb. By equipping the glider with a booster propellant, that is to say a power train (engine + propeller) intended not to be used continuously, the glider acquires a certain independence which can allow it avoid risky situations such as landings in a field.
Installation and uninstallation in
one click
thanks to the automatic installer of Rikoooo, with auto-detection of your "Community" folder.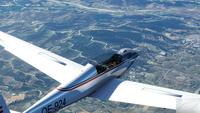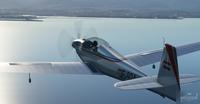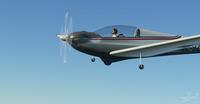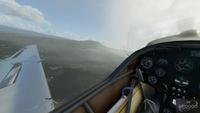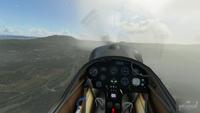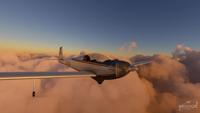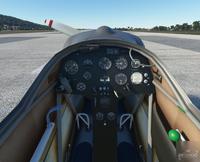 FILE INFORMATION
Version1.3

Rating

Size 183 MB

Downloads 4 202

License Freeware

VC Working Virtual Cockpit

Format Native MSFS (glTF) format

Auto-install Installer MSFS v1.1

Scheibe SF28 Tandem-Falke is compatible with Microsoft Flight Simulator 2020 (MSFS 2020) only

Author : Original 3D Model: Rohr 3D Solutions LLC. Lead Developer: tjburni (Aerosoar). Assistant Developer:NewkTV (Aerosoar)
Share this with your friends:
---