Concorde Historical Pack v2 FSX & P3D
Description of the file:
Here is version 2 of the Concorde Historical Pack, version 1 is still
available here
. This package includes all historic liveries from 1971 to 2003, i.e. 15 very detailed liveries. The big novelty of this package is the addition of a new extremely detailed and realistic panel with 100% new gauges in the virtual cockpit and the 2D Panel. Also includes automatic afterburner effects and a comprehensive user manual that you must read. A big thank you to
Gavin Munro
for having entirely created this panel as well as all the XML gauges dedicated to Concorde.
The new panel is based almost entirely on the information found at
www.heritageconcorde.com
. This website contains complete technical information about the Concorde and, where possible, all gauges in this model work as described on this site. If there is a deviation from these descriptions, this is indicated in the manual.
The individual gauges in this panel are fairly straightforward, but the multiplicity and density of the gauges make it a difficult panel to understand. The fuel management system which occupies most of the flight engineer panel is particularly complex, and it is recommended to read the detailed chapter later in the manual.
The panel was developed based on FSX Acceleration and designed around the model developed by Libardo Guzman. The work done by Philippe Wallaert inspired this panel, but none of the gauges are based on his work.
The panel is designed for 1920X1080 monitors, but since the gauges are very high definition it should work well on larger screens as the actual resolution is about double which should give good resolution on monitors 3840X2160.
Virtual cockpit (VC)
The VC on this panel is fully functional in the same way as the 2D panel except that the flight engineer panel does not work on the VC. The manual refers to the 2D panel, but everything works the same in the VC. Note that if you have difficulty reading the gauges on the 2D panel they will be more readable on the VC.
List of liveries
Concorde Air France 1976-1989
Concorde British Airways 1976
Concorde British Airways 1985
Concorde British Airways 2000
Concorde Airport '79
Concorde Air France 1975
Concorde Air France-British Airways 1974
Concorde PreProduction 1971
Concorde Air France 1994-2003
Concorde British Airways 1975
Concorde Air France Pepsi 1996
Concorde Air France-British Airways 1977
Concorde British Airways 1980
Concorde British Airways 1984
Concorde British Airways-Singapore 1979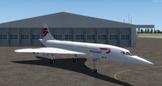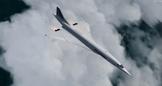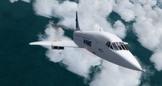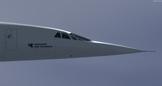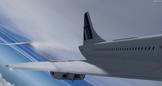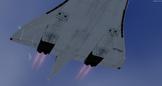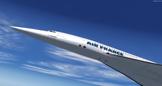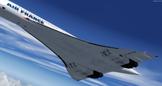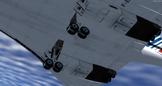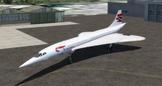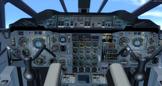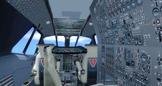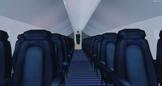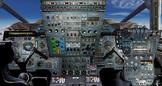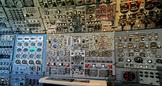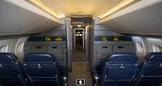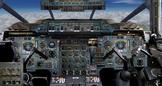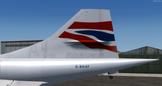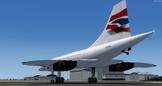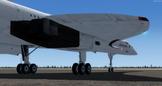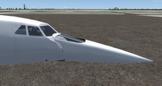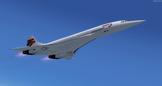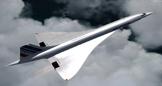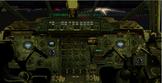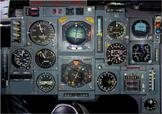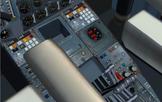 FILE INFORMATION
Version2.0

Rating

Size 162 MB

Downloads 10 717

Created 17 Mar 2021

Updated 31 Mar 2021

License Freeware

VC 3D Virtual Cockpit

Format Native FSX / P3D format

Auto-install Installer version 10.5

Compatibility list :


P3Dv1 ➕ P3Dv2 ➕ P3Dv3 ➕ P3Dv4 ➕ P3Dv5 ➕ FSX-Steam Edition ➕ FSX Acceleration ➕ FSX SP2

Author :

Aircraft Model: Libardo Guzman Garcia. Native FSX/P3D conversion by Rikoooo. FSX/P3D Concorde Panel by Gavin Munro. Repaints by Eduardo Rocha. Sounds by Adam Murphy
---