Douglas C-117D for FSX and P3D
This standalone package adds new startup procedures, auto-mixture management, interactive checklist, VC chatter and the 'Monitor' panel to a re-textured VC. The mods are largely based on Jan Visser's (team DIGITAL DAKOTA WORKS) C-47 package. Thanks to the authors for this great job.
Historical note. In the official Flight Manual, the C-117D is described as "a medium-range, low-wing land aircraft designed for use as a diversified cargo, personnel, or ambulance transport."
Originally intended as a DC-3 replacement, the Super 3 had a stretched fuselage, more powerful engines, a retractable tail wheel, square-tipped slightly swept wings, and an enlarged fin and tailplane. While it could carry significantly more payload at faster speeds and longer range, it proved no match for new-generation aircraft such as the Convair 240. Only three Super 3s were commercially operated by Capital Airlines based in Washington DC.
However, one hundred U.S. Navy and Marines Super 3s did see extended service all over the world under the designations R4D-8 (early years) and C-117D (1962 onwards). The last military C-117D was withdrawn from use in June 1982. A few civilian Super 3s are still in flyable condition today.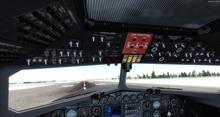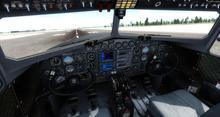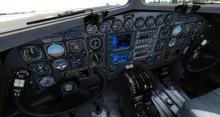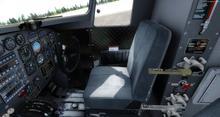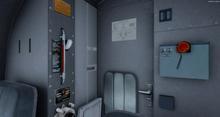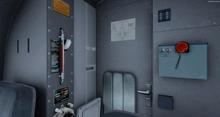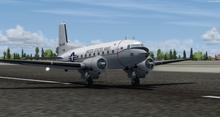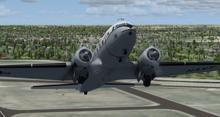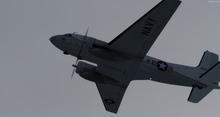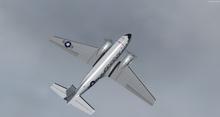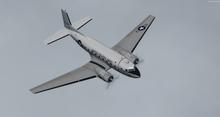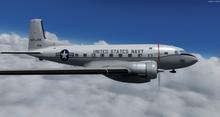 FILE INFORMATION
Version3

Rating

Size 105 MB

Downloads 13 827

License Freeware

VC3D Virtual Cockpit

Format Native FSX / P3D format

Auto-install Installer version 10.5

Douglas C-117D is compatible with Prepar3D v1 up to Prepar3D v5 and FSX-Steam and FSX-Acceleration as well as FSX-SP2

Author : The mods are largely based on Jan Visser's (team DIGITAL DAKOTA WORKS) C-47 package. Models revised by Manfred Jahn, textures by Gordon (gman) Madison and Nick Cooper, testing by Alan G. Ampolsk and Ralf Scholten. Original historical research by John D
Share this with your friends:
---