PZL Mil Mi-2 Hoplite for FSX and P3D
Thanks to George Arana (Eagle Rotorcraft Simulations) for converting this former payware add-on to the native FSX and P3D v4 format.
Please note this helicopter must start from Cold & Dark mode, the CTRL + E function does not work, you must read the manual carefully because it is not easy to start the two engines. A tutorial video is available at the bottom of this page, but it doesn't really help much. If you want to make a video tutorial we are interested in it.
The Mil Mi-2 (NATO code name is "Hoplite") was developed in the former Soviet Union by Mil Design Bureau in the early '60s as a turbine engine-powered successor of the Mi-1 hare.
Its first flight was in 1961 and the serial manufacturing started in 1965 by the polish WSK-Swidnik (now PZL-Swidnick) plant and ended in 1985. Over 5200 Mi-2s have been built since 1965 mainly for the former Soviet Union and other former Warsaw Pact nations and many of them are still in use. The Mi-2 found widespread fields of activity both with military, state, and commercial operators. Besides the transport of freight and passengers, the Mi-2 has also found work as ambulance, police, and Search-and-Rescue helicopter.
This add-on represents three variants:
• Military transport (Russian panel)
• Simple passenger transport (English panel)
• Ambulance (Budapest Aircraft Service's HA-BGH - Hungarian panel)
Features:
Accurate and detailed interior and exterior models
Reflective textures
Interior and exterior lights
2D panels and full clickable 3D virtual cockpit
Animated parts (doors, pilots, switches, attitude indicator in VC, etc.)
Custom animations (such as IFR curtain in the virtual cockpit)
Realistic flight dynamics tested by real Mi-2 pilots
Many simulated system operations (firefighting, de-ice, improved trim, electrical, etc.)
English manual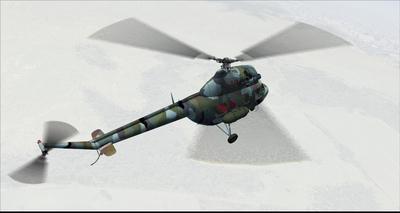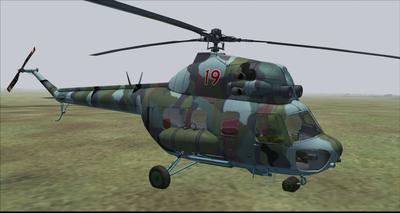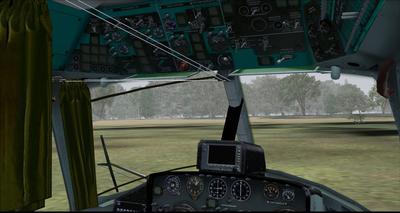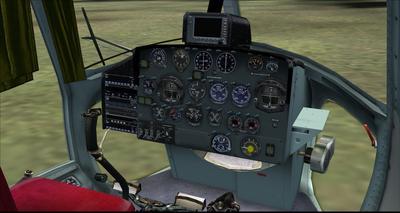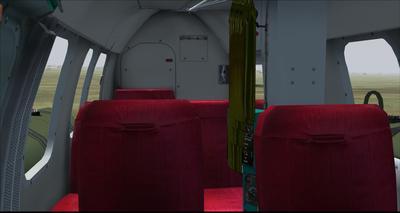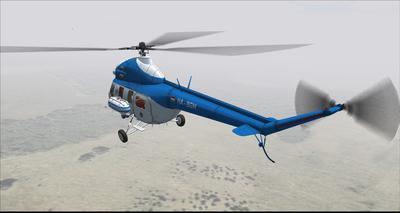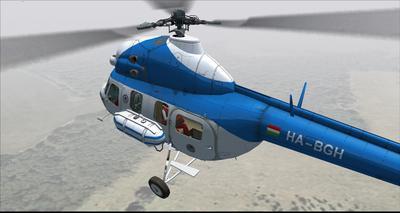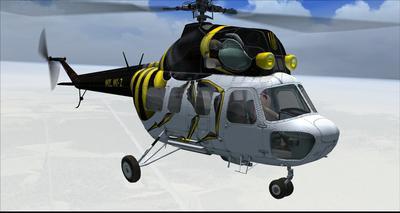 FILE INFORMATION
Rating

Size 138 MB

Downloads 10 630

License Freeware

VC3D Virtual Cockpit

Format Native FSX / P3D format

Auto-install Installer version 10.5

PZL Mil Mi-2 Hoplite is compatible with Prepar3D v1 up to Prepar3D v5 and FSX-Steam and FSX-Acceleration as well as FSX-SP2

Author : Original model by Nemeth Designs. FSX/P3D native conversion by George Arana / Eagle Rotorcraft Simulations
Share this with your friends:
---