UKMIL C-17 Globemaster III v1.1 for FSX and P3D
Very nice visual model created in Gmax with full VC. An add-on that will delight fans of the famous C-17. Complete package including 11 repaints. Read the manual included in the package for instructions.
The Boeing C-17 Globemaster III is a large military transport aircraft. It was developed for the United States Air Force (USAF) from the 1980s to the early 1990s by McDonnell Douglas. The C-17 carries the name of two previous piston-engined military cargo aircraft, the Douglas C-74 Globemaster and the Douglas C-124 Globemaster II. The C-17 commonly performs strategic airlift missions, transporting troops and cargo throughout the world; additional roles include tactical airlift, medical evacuation and airdrop duties.
Boeing, which merged with McDonnell Douglas in the 1990s, continues to manufacture C-17s for export customers following the end of deliveries to the U.S. Air Force. The C-17 is operated by the U.S. Air Force, the United Kingdom, Australia, Canada, Qatar, United Arab Emirates, NATO Heavy Airlift Wing, and India. (Wikipedia)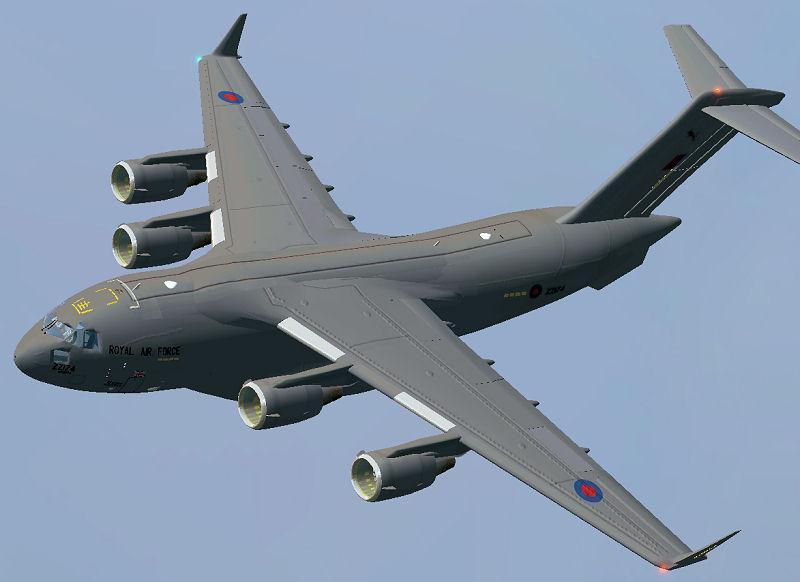 FILE INFORMATION
Rating

Size 27.8 MB

Downloads 86 710

License Freeware

VC3D Virtual Cockpit

Format Native FSX / P3D format

Auto-install Installer version 2

UKMIL C-17 Globemaster III v1.1 is compatible with Prepar3D v1 and FSX-Steam as well as FSX-SP2

Author : UKMIL
Share this with your friends:
---