Airbus A320 Family Mega Pack for FSX and P3D
Here is the mega pack of Airbus A320 Family with 145 repaints of high quality. This pack contains all the Airbus of the family A320 (four models) with custom sounds such as CFM56 and International Aero Engines V2500.
Includes for each model a virtual cockpit (VC) with the
special edition V3 (3.05) by François Doré
, which greatly improves the realism (it's essential to read the manual in English or French).
Includes the BLUE LED pack that illuminates your virtual cockpit with blue LEDs.
Includes GPWS, AUTOFLARE, etc and dozens of custom views with jetway and cargo codes for each repaint. Textures of the VC modified in HD.
IMPORTANT :
The airbus appear in
Cold & Dark
mode (engines and instruments switched off). Read the complete user manual of François Doré, which is included to know the startup procedure with the Bleeds, the author still allows CTRL + E function to automatically start the engines with Fly By Wire mode in "NORMAL LAW".
KNOWN BUGS :
If the Overhead panel does not show, then you need FSX-SP2. All panels require at least FSX-SP2 or FSX-Acceleration or FSX Steam Edition or Prepar3D ...
If your flight not begin in cold & dark sitation or if your
engines shutdown immediately after take off
, this is because your default flight is the original default flight of FSX, with the ULM , flying at "Friday harbor".
To solve the problem, you just have to create a flight, with the plane of your choice, and the airport of your choice, when the scenary is loaded turn off all system of this aircraft ( engines, battery, ignition) and save the flight by checked the checkbox in the "Save flight" window called "make this the default flight".
Then quit FSX.
Open the file FSX.CFG (with Notepad) located in :
If you are on Vista or Seven or Windows 10 "C: - Users - username - App Data - Roaming - Microsoft - FSX"
if you are on Windows XP "C: - Documents and Settings - username - Application Data - Microsoft - FSX"
In the [MAIN] section, add the line : DisablePreload = 1
Restart FSX, problem corrected .
List of repaints by model:
Airbus A318:
Airbus A319:
Airbus A320:
Airbus A321:
Air France
Avianca
British Airways
Comlux
Frontier Airlines
House Colors
Global Jet Luxembourg
LAN Airlines
Mexicana de Aviación - New Livery
Mexicana de Aviación - Old Livery
TAROM
Air Berlin
Air Canada
Air Canada - Retro Livery
Air France
Air Jamaica
Austrian Airlines
Avianca
British Midland International - bmi
British Airways
China Eastern Airlines
Croatian Airlines
Czech Airlines
Delta Air Lines
EasyJet
Eurowings
Finnair
Finnair - Retro Livery
French Government
Germania
Iberia
Iberia - Retro Livery
Indian Airlines
LAN Airlines
Lufthansa
Mauritius
Mexicana de Aviación
Northwest Airlines
Scandinavian Airlines
Scandinavian Airlines - Retro Livery
Skybus Airlines (3 Liveries)
Spirit Airlines
Swiss International Air Lines
TACA Airlines
TAM Airlines
TAP Portugal
Tibet Airlines
Tunisair
United Airlines
US Airways (2 Liveries)
US Airways (4 Retro Liveries)
Virgin America
Volaris
Aer Lingus
Aeroflot
Air Berlin
Air Canada
Air France
Alitalia
All Nippon Airways
AirAsia
Austrian Airlines
Avianca
British Airways
China Eastern
Condor
Delta Air Lines
EasyJet
House Colors
Iberia
Interjet
LAN Airlines (2 Liveries)
Lufthansa
Niki
Northwest Airlines
Nouvelair
Swiss International Air Lines
Air Canada Tango
TAP Portugal
Thomas Cook Airlines
US Airways
Virgin America
Vueling
IndiGo
JetBlue Airways
Jetstar Airways
LAN Argentina
LAN Colombia
LAN Ecuador
TAM Airlines
Turkish Airlines
United Airlines (Pre & Post Merger Livery)
Wizz Air
Aer Lingus
Aeroflot
Air Berlin
Air Canada
Air China
Air France (2 Liveries)
Air India
Air Inter
Air Jamaica
Alitalia
Asiana Airlines
Atlas Jet
Austrian Airlines
British Midland International - bmi (3 Liveries)
British Airways
Air Busan
China Eastern Airlines
EasyJet
Finnair
Gulf Air
Iberia
Jetstar Airways (2 Liveries)
Air Mediterranée
Monarch Airlines
Onur Air
Scandinavian Airlines
Spanair
Spirit Airlines
Swiss International Air Lines
TACA Airlines
TAP Portugal
Thomas Cook Airlines
Turkish Airlines
US Airways (3 Liveries)
Vietnam Airlines
Virgin Atlantic Airways
Cockpit LED BLUE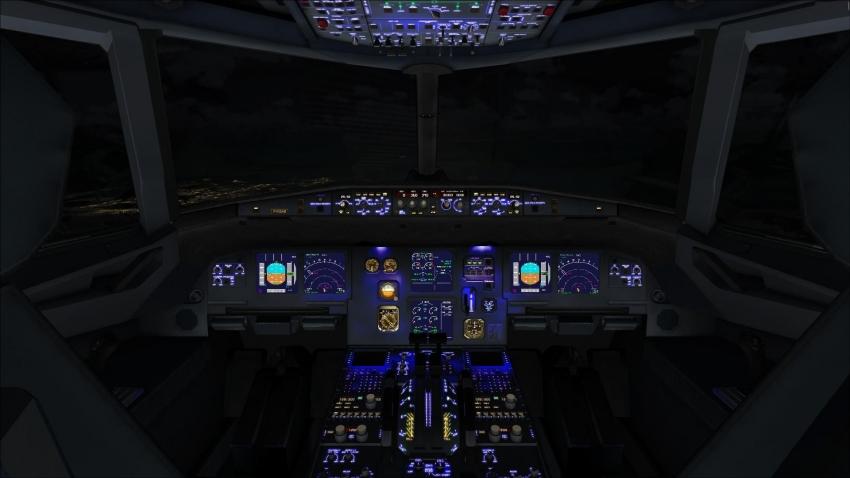 FILE INFORMATION
Version3.05

Rating

Size 739 MB

Downloads 738 728

License Freeware

VC3D Virtual Cockpit

Format Native FSX / P3D format

Auto-install Installer version 10.5

Airbus A320 Family Mega Pack is compatible with Prepar3D v1 up to Prepar3D v5 and FSX-Steam as well as FSX (all versions)

Author : Project Airbus & its collaborators, François Doré, repack by Luis Quintero, updates by Rikoooo
Share this with your friends:
---